Senior Mechanical Engineer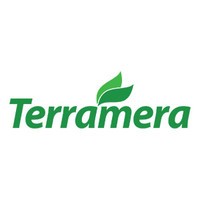 Terramera
Vancouver, BC, Canada
Posted on Friday, July 14, 2023
FULL-TIME POSITION
OVERVIEW
At Miraterra, we believe that soil health is crucial for mitigating climate change, increasing biodiversity and ensuring food security. We are a cleantech company using novel sensor technology, machine learning, and computational chemistry to generate soil insight and give farmers and agronomists the power to improve their soil health through data-driven decisions. This is the purpose that unifies and drives us and we are looking for brilliant and kind people who can join us in this mission.
YOUR ROLE AT MIRATERRA
We are seeking a well-rounded Senior Mechanical Engineer who will be responsible for designing mechanical solutions for novel sensing systems. You will explore and test new ideas, own designs from concept to production (analyze, design, build and test) including some on site prototyping, define and advance internal processes and provide guidance to more junior engineers.
WORKING RELATIONSHIPS
Reporting to the Mechanical Engineering Manager, this position will work closely with the Mechatronics team as well as friendly and intelligent engineers and scientists across the company.
ACCOUNTABILITIES
Own end to end design and optimization of opto-mechanical structures and systems for novel soil sensors, considering cost-effective manufacturing for both low and high-volume production.
Create detailed engineering drawings to accurately communicate design specifications and dimensional requirements.
Collaborate with cross-functional teams, including electronics engineers and software developers, to integrate mechanical designs seamlessly with other system components.
Maintain and improve the in-house workshop and tools, ensuring a safe, productive and well-equipped environment.

REQUIREMENTS
An analytically discerning problem solver with excellent communication skills and a firm grasp of engineering fundamentals.
Bachelor's degree in Mechanical Engineering or a related field.
5+ years of product design and development in consumer electronics, automotive, aerospace or industrial market segments.
Understanding of and experience applying appropriate tools (including CAD) and techniques to create and validate designs both in simulation and the real world.
Knowledge of and experience in implementing top down design techniques (skeleton modeling).
A broad knowledge of manufacturing processes and materials with experience designing for manufacture (DFM).
Knowledge of and experience creating engineering drawings including Geometric Dimensioning and Tolerancing (GD&T).

WE VALUE, BUT DON'T REQUIRE
Advanced coursework or a Master's degree in Mechanical Engineering or a related field.
Knowledge and experience designing opto-mechanical systems.
Experience using a product lifecycle management tool (PLM) including bill of materials (BOM) management and use of workflows.
Experience designing wire harnesses in CAD.
Knowledge and experience in sheet metal forming and injection molding.
Demonstrated hands-on skills in fabrication and practical application of mechanical engineering principles.

LOCATION
Based on-site in Vancouver, B.C. Hybrid working encouraged to maximize both project support and work-life balance.
JOB TYPE
While we thank all applicants for their interest, only short-listed candidates will be contacted.
Miraterra is a safe, inclusive workplace for people of all backgrounds and walks of life. We strongly encourage you to apply if you are from a marginalized or underrepresented group.