Account Executive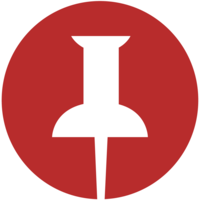 PiinPoint
Full-time
Waterloo, ON, Canada
Posted on Friday, February 3, 2023
COMPANY OVERVIEW
PiinPoint is a SaaS platform helping to reinvent retail communities by changing the way retailers identify, validate, manage, and grow location networks with ease. We are a Y-Combinator backed SaaS startup looking for the right people to contribute to making a real impact in the retail, commercial real estate, and technology industries.
POSITION OVERVIEW
At PiinPoint, the sales team serves as a trusted advisor for prospects and customers. As an Account Executive on Mid-Market prospects in both Canada and the US, you will work with leads through the entire buying process, from qualification to close. You are an experienced, individual contributor having met or exceeded sales quotas consistently through developing a sales process and methodology that works.
You will work closely with the team cross functionally to develop successful sales strategies and tactics to engage prospects and run full deal cycles. You will have an instrumental role in taking the company from the early stages of product-market fit to the next stage of growth. Working closely with the premium retail brands we serve today, you'll be an exemplary ambassador of PiinPoint with customers and prospects. As an early member of the sales org, you'll set the tone and culture of the organization for years to come. This role is hybrid with the expectation of being in the Waterloo office 1-2 days per week.
WHAT YOU'LL BE DOING
Responsible for hitting new sales targets as well as providing timely and accurate forecasts and clear visibility into revenue performance and pipeline conversion.
Effectively manage a pipeline of opportunities so that you can consistently drive revenue to target for the company and strong ROI for our customers.
Most of your time will be spent positioning the value of our product with prospects through demos, email and phone and then managing and nurturing the prospect through the buying cycle to close.
Become an expert in assessing the use case of the prospect and customizing your presentation based on the prospects company size, industry and desired customer support experience.
Proactively report on learnings and valuable feedback to the product team so that we can improve the product and prioritize the right projects.
Gain a deep knowledge on our always evolving product and understand the nuances of how it can be used so that you're able to support prospects accordingly.
Working with Marketing to advise on campaigns, identify better ways to engage inbound and outbound leads, and live support at events and conferences.
Working with Customer Success to ensure a smooth and fully informed onboarding through providing background, client details, and facilitating introductions and relationship handoffs.
QUALIFICATIONS:
You are a top performer in an outbound sales role with 1+ years of experience running full deal cycles.
You have a track record and can demonstrate achievements meeting or exceeding sales quota.
Demonstrated success with lead generation through all outbound tactics (cold calling, email, social selling) as well as inbound qualification.
Have experimented and nailed down cold calling and outbound lead generation tactics, sales processes, and qualifying tactics - i.e. you have experimented and have a secret sauce.
Experience working with Salesforce or other CRM systems is a must, and experience with Zoominfo, Outreach, Gong, and LinkedIn Sales Navigator is a bonus.
You are an active user of LinkedIn and have demonstrated experience driving leads for LI tools.
Finally, you are in sales because you are a self-starter driven to succeed. You love to compete, win, and help your customers achieve their goals.
WHAT'S IN IT FOR YOU
We are looking for highly driven individual contributors to meaningfully impact revenue as we scale our outbound motion and overall sales team. This is a greenfield opportunity to be 1 of the first AEs to join PiinPoint and grow very rapidly into sales management.
YOU SHOULD INCLUDE THESE IN YOUR APPLICATION:
Overview of your track record in an outbound sales context in a B2B SaaS context.
Your resume and LinkedIn profile
PiinPoint is an equal opportunity employer.
See more open positions at PiinPoint