Account Executive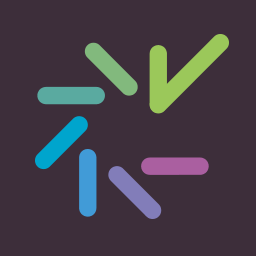 Crowdmark
Sales & Business Development
Posted on Monday, January 23, 2023
About Crowdmark
Crowdmark is a grading and assessment system that enables educators to grade paper-based exams and digital assessments 3x faster than traditional workflows while leaving richer feedback for students. Our mission is to enrich the learning and teaching experience for students and educators by transforming assessment into a dialogue for improvement. Our core values include integrity, collaboration, and community.
Who we're looking for
You are a proven sales professional who excels at hunting for new business and does so by quickly building rapport while also making a lasting impression. You have a strong entrepreneurial mindset, and will lift up every rock possible in identifying potential opportunities. Through your experience, you've mastered the art of cold-calling and are not afraid to pick up the phone when prospecting. Once we meet you, we'll find that you're an impressive, dynamic, resilient, flexible and adaptive person who is eager to do good and important work. You're not just excited about joining a growing company and making a big impact here, but are also eager to make a direct and significant impact in the EdTech space.
In this role you'll be:
Educating Academic Chairs, Deans and Department Heads globally about the benefits of using Crowdmark in a thoughtful and strategic way
Managing a full sales pipeline by generating, qualifying and closing sales opportunities and providing updates to the team regarding sales forecasts
Helping us improve and systemize our sales processes and playbook, leveraging your past sales experiences (from the wins to the challenges!)
Building on-going relationships with customers at all levels to ensure a positive experience
Developing presentations, facilitating demonstrations and acting as a trusted advisor throughout the sales process
Owning opportunities from start-to-finish as our team is small and growing, so be ready for ultra-accountability (we're counting on you!)
Working towards achieving 100% of assigned quota, annually and quarterly, through your proven winning sales strategies
Ideally, you have:
3-5 years in a prospecting B2B sales role with full sales cycle experience
The ability to quickly build rapport and credibility through strong, professional communication skills (you're quick to get back to people, have strong email etiquette skills and always follow up with a next step)
Strong resourcefulness skills, attention to detail, time management/organizational skills and can work well independently
The ability to work and thrive in an agile, fast-paced environment
You are highly organized, responsive and work well in a team
Experience working in a SaaS environment
Experience with Salesforce and other sales automation tools
Experience working in education or EdTech is a must
What's in it for you:
Competitive compensation package
Comprehensive health and dental benefits
Unlimited career growth potential
Work in a collaborative, fast paced setting
This is a full-time position based in Toronto or remote anywhere in Canada.