Content Strategist, Blog Operations (10 Month Contract)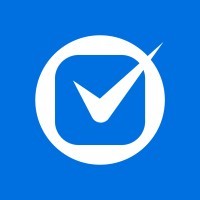 Clio
Marketing & Communications, Operations
Multiple locations
Posted on Thursday, November 9, 2023
Summary:
We are currently seeking a Content Strategist on a 10-month maternity leave coverage contract to join our SEO Content Team in Vancouver or Toronto. This role is also available to candidates across Canada, excluding Quebec.
What your team does:
The SEO Content Team at Clio is responsible for driving the majority of organic traffic to the website. From blog posts, to hub resources, to optimizations of our product and feature pages, this team has a major impact on Clio's main web property, and a major impact on the business.
Who you are:
You are a content marketer with extensive experience in managing a content calendar and running a high-performing content production engine. You know your favorite project management tool like the back of your hand, and are always optimizing your content production process for the most impact.
You know how to create SEO-driven copy, and you know all the technical best practices that help ensure content appears at the top of search engine results pages. And, you know how to dive into—and report on—the data that tells you whether your initiatives are effective or need further iteration. You're never afraid to cancel a piece, or change direction if the ROI isn't there.
You'll take what you already know about SEO, content, and conversion, combine it with what you learn about Clio's audience and content, and refine our blog content production process, ensuring we keep our traffic high while meeting the needs of our readers.
You'll also write, edit, and publish copy for the Clio blog that is engaging and relevant to our audience, and optimized for search. You understand the power that words have to shape the perception of an idea or product, and you champion a consistent brand voice and tone in everything you touch. You know what good writing looks like and have outstanding editing and proofreading skills.
What you'll work on:
Reporting to the Manager, Content Strategy (SEO), you will work directly with other content strategists and cross-functional teams, including our SEO squad, to ensure our blog calendar stays on-track, content stays high-quality, and every piece contributes effectively to SEO and other business goals.

Work with the team to develop and refine our SEO strategy, ensuring Clio content remains at the top of the SERPs;

Writing, editing, optimizing, and publishing content that supports our SEO traffic targets;

Work with our Senior Content Strategist to determine blog topics each quarter

Managing our blog calendar, including creating all related tasks in our content management system

Coordinating with freelance writers and ensuring effective use of our freelance budget;

Monitoring the effectiveness of our content using tools such as Google Search Console, and Dreamdata

Reporting progress to stakeholders, and using data to recommend further action when needed;

Incorporating Clio's key messages into copy to ensure a cohesive narrative across multiple channels;

Championing Clio's editorial tone, style, and voice throughout all content, and ensuring brand consistency;

Actively participating in content and keyword brainstorming sessions;

Writing and editing as needed to support a variety of content goals.
What you may have:
A degree in Communications, Journalism, or English.

3-5 years of SEO writing or copywriting (either in-house or agency) experience.

Proven ability to communicate in written and verbal form.

Above-average organizational skills and a knack for project management

A solid understanding of how to write for SEO and how to write for conversion.

Experience using SEO tools such as SEMRush, and data management/reporting tools such as Dreamdata, Google Analytics, and Google Search Console.

The gift (or curse) of grammatical acumen. You're tyrannical with your typing and could write a book on how to grammar-shame.

Superhuman attention to detail, and no fear of deadlines. There will be many last minute, pressure-edits for you to embrace. You will be the first and last line of defence against typograph1cal errorz.
Serious bonus points if you have:
Experience with B2B tech/SaaS

Experience managing a content calendar

Experience related to the legal industry

A portfolio of SEO-related content work that showcases how your strategy, writing, and execution led to improvements in traffic, search rankings, leads delivered, and/or backlinks collected.
What you will find here:
Compensation is one of the main components of Clio's Total Rewards Program. We have developed a series of programs and processes to ensure we are creating fair and competitive pay practices that form the foundation of our human and high-performing culture.

Some highlights of our Total Rewards program include:
The expected salary range* for similar roles within Clio is: $70,500 - $95,400 CAD

Competitive, equitable salary with top-tier health benefits, dental, and vision insurance

Hybrid work environment, with encouragement for local Clions (Vancouver, Calgary, Toronto, and Dublin) to be in office min. once per week on our Anchor Day.

Flexible time off policy, with an encouraged 20 days off per year.

$1800 per year towards wellness and a $500 work from home stipend at the start of employment

$2000 annual counseling benefit

RRSP matching and RESP contribution

Clioversary recognition program with special acknowledgement at 3, 5, 7, and 10 years
*Please note that the expected new hire salary range provided is derived from a group of like roles within Clio. The final offer amount for this role will be dependent on geographical region, applicable experience, and skillset of the candidate.
Diversity, Inclusion, Belonging and Equity (DIBE) & Accessibility
Our team shows up as their authentic selves, and are united by our mission. We are dedicated to diversity, equity and inclusion. We pride ourselves in building and fostering an environment where our teams feel included, valued, and enabled to do the best work of their careers, wherever they choose to log in from. We believe that different perspectives, skills, backgrounds, and experiences result in higher-performing teams and better innovation. We are committed to equal employment and we encourage candidates from all backgrounds to apply.
Clio provides accessibility accommodations during the recruitment process. Should you require any accommodation, please let us know and we will work with you to meet your needs.
Learn more about our culture at clio.com/careers