Product Operations Manager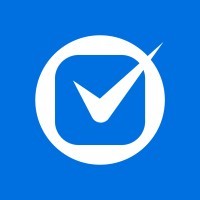 Clio
Product, Operations
Multiple locations
Posted on Thursday, November 9, 2023
Summary:
The R&D Operations Manager is responsible for elevating and accelerating the R&D team, and Clio as a whole, through the establishment, and adherence to tools, systems, and consistent, repeatable processes. This role is available to candidates across Canada and can be performed from one of our Canadian offices, remotely across Canada, or a combination of both.
What you'll work on:
Program monitoring of our major cross functional initiatives proactively identifying and mitigating risks.

Track and report on roadmap attainment across all teams in our roadmapping tool. Own the R&D monthly business review process where we communicate out on the status of our major programs and roadmap attainment.

Manage the process for the development and communication of our quarterly and annual OKRs.

Implement solutions to improve efficiency and unserved needs within the Product Management, Product Design and Engineering organization (collectively R&D). This includes standardizing GTM planning, beta releases and product launch processes.

Drive the continuous improvement of our PDLC and SDLC processes. Enforce consistent usage of our roadmapping tool and other document artifacts.

Identify opportunities for reducing overhead and improving the velocity of teams through the implementation of processes and frameworks that allow the R&D function at Clio to be more impactful.

Work cross-functionally on NPS and UMUX surveys, squad dashboards and enablement processes.

Build systems to capture, review and analyze data in order to provide insights for the Product Team that will inform strategic product decisions.

Work with stakeholders across the business, including the operations functions of other teams to align activities and processes across the company for a more streamlined mode of operation.

Create best practice templates that product managers and stakeholders across the organization can use.

Contribute to the growth and evolution of the Product, Design and Engineering teams by managing onboarding, learning, development and collaboration activities.
What you bring:
You have 5+ years of experience in product operations, program management, or an operational role that worked closely with product and engineering teams.

Experience digging deep into the data, analyzing the performance of product development squads and implementing ways to improve their velocity and quality of output.

Excellent program management and a can-do attitude, able to juggle multiple priorities simultaneously.

Are able to understand the product in order to be more effective at helping the teams achieve their goals.

Strong written and verbal communication skills and are great at explaining highly technical topics to technical and non-technical audiences.

Exceptional ability to build relationships and align teams on ways of working.
Serious bonus points if you have
Proficiency in Agile or Scrum methodologies.

Experience in a high growth technology company.

Experience in people leadership.
R&D at Clio
Our market opportunity is rare in its scale and powered by a strong business model, Silicon Valley based investors and advisors and an R&D team which is global and world-class (if we do say so ourselves)!
We are rapidly expanding our portfolio of products and the markets we serve. You will be part of a team that is building innovative and delightful products at the frontiers of AI/ML as part of our mission to transform the legal experience for all and expand access to justice.
We pride ourselves on being 'human and high performing' and creating a workplace where you can be challenged, supported and bring your whole self to work.
What you will find here:
Compensation is one of the main components of Clio's Total Rewards Program. We have developed a series of programs and processes to ensure we are creating fair and competitive pay practices that form the foundation of our human and high-performing culture.
Some highlights of our Total Rewards program include:
The expected salary range* for similar roles within Clio is: $114,700 - $155,200 CAD

Competitive, equitable salary with top-tier health benefits, dental, and vision insurance

Hybrid work environment, with encouragement for local Clions (Vancouver, Calgary, Toronto, and Dublin) to be in office min. once per week on our Anchor Day.

Flexible time off policy, with an encouraged 20 days off per year.

$1800 per year towards wellness and a $500 work from home stipend at the start of employment

$2000 annual counseling benefit

RRSP matching and RESP contribution

Clioversary recognition program with special acknowledgement at 3, 5, 7, and 10 years
*Please note that the expected new hire salary range provided is derived from a group of like roles within Clio. The final offer amount for this role will be dependent on geographical region, applicable experience, and skillset of the candidate.
Diversity, Inclusion, Belonging and Equity (DIBE) & Accessibility
Our team shows up as their authentic selves, and are united by our mission. We are dedicated to diversity, equity and inclusion. We pride ourselves in building and fostering an environment where our teams feel included, valued, and enabled to do the best work of their careers, wherever they choose to log in from. We believe that different perspectives, skills, backgrounds, and experiences result in higher-performing teams and better innovation. We are committed to equal employment and we encourage candidates from all backgrounds to apply.
Clio provides accessibility accommodations during the recruitment process. Should you require any accommodation, please let us know and we will work with you to meet your needs.
Learn more about our culture at clio.com/careers