Senior Product Designer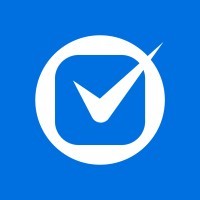 Clio
Product, Design
Multiple locations
Posted on Tuesday, November 7, 2023
Summary:
We are currently seeking a Senior Product Designer to join our growing Product Design team on a 1 year fixed term contract. This role is available to candidates across Canada (excluding Quebec) and can be performed from one of our Canadian offices, remotely across Canada, or a combination of both.
What your team does:
Design plays an integral role at Clio, making up one of the three pillars of our Research and Development organization alongside Product Management and Engineering. Product designers directly engage in researching the behaviours and needs of our users. They act as champions of user experience as we work to transform the way lawyers and their staff provide services to their clients. If you're focused on shipping value to customers with an opportunity to revolutionize an industry, you've found your next team.
What you'll work on:
Join a diversely skilled design team using modern design tools

Work alongside product management and engineering to understand the right problems to solve, and find the right solutions to them

Be responsible for balancing speed and quality

Advocate for our customers by knowing them and their needs inside out

Develop and design concepts, prototypes, hi-fidelity mockups and present solutions that solve both business and user problems and deliver measurable outcomes

Be able to articulate the rationale behind your design decisions, and be able to ask difficult questions and challenge assumptions

Coach and mentor fellow designers on a range of design practices

Provide thoughtful feedback in team critiques

Break down complex concepts into smaller, more manageable pieces

Write research plans and conduct user research interviews, usability testing, and analysis

Leverage product data and metrics to drive design decisions and measure product success

Be able to adapt your process to the needs of the situation
What you may have:
Excellent communication skills

5+ years experience in Product Design, UX Design, or related discipline. SaaS experience is a bonus

Experience as an interactive designer with product experience. SaaS experience is a bonus

A track record of successfully shipping products, solving customer problems and moving company metrics

Deep understanding of good user experience, IA, and visual design

Experience with modern design tools (Figma) and the willingness to adopt new tools as needed

A strong understanding of web technologies

A design degree or relevant experience with platform and/or application design

Humility plus strong opinions that are loosely held
What you will find here:
Compensation is one of the main components of Clio's Total Rewards Program. We have developed a series of programs and processes to ensure we are creating fair and competitive pay practices that form the foundation of our human and high-performing culture.

Some highlights of our Total Rewards program include:
The expected salary range* for similar roles within Clio is: $119,00.00 - $179,800.00

Competitive, equitable salary with top-tier health benefits, dental, and vision insurance

Hybrid work environment, with encouragement for local Clions (Vancouver, Calgary, Toronto, and Dublin) to be in office min. once per week on our Anchor Day

Flexible time off policy, with an encouraged 20 days off per year.

$1800 per year towards wellness and a $500 work from home stipend at the start of employment

$2000 annual counseling benefit

RRSP matching and RESP contribution

Clioversary recognition program with special acknowledgement at 3, 5, 7, and 10 years
*Please note that the expected new hire salary range provided is derived from a group of like roles within Clio. The final offer amount for this role will be dependent on geographical region, applicable experience, and skillset of the candidate.
Diversity, Inclusion, Belonging and Equity (DIBE) & Accessibility
Our team shows up as their authentic selves, and are united by our mission. We are dedicated to diversity, equity and inclusion. We pride ourselves in building and fostering an environment where our teams feel included, valued, and enabled to do the best work of their careers, wherever they choose to log in from. We believe that different perspectives, skills, backgrounds, and experiences result in higher-performing teams and better innovation. We are committed to equal employment and we encourage candidates from all backgrounds to apply.
Clio provides accessibility accommodations during the recruitment process. Should you require any accommodation, please let us know and we will work with you to meet your needs.
Learn more about our culture at clio.com/careers