Senior Performance Marketing Manager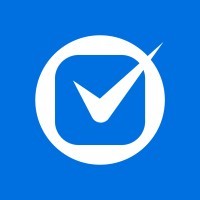 Clio
Marketing & Communications
Remote · Canada
Posted on Thursday, November 2, 2023
Summary:
We are currently seeking a Senior Performance Marketing Manager to join our Performance Marketing Team. This role is also available to candidates across Canada (Toronto preferred), excluding Quebec.
What your team does:
The Performance Marketing Team is fueled by the desire to solve complex problems that aids in driving consistent & sustainable growth. We have an energetic team of high performers that lead strategic campaigns and initiatives to attract, engage, and convert target segments using paid advertising channels.
Who you are:
You are an experienced performance marketing professional with a proven track record of strategising, implementing, and executing data-driven marketing programs that achieve ambitious targets. You are a problem solver that loves to dive deep into data to form meaningful insights that drive campaign improvements. You have strong collaboration skills and are able to work cross-functionally to see projects get completed within the projected time frame.
You are known for your communication skills and work well with a tight-knit, friendly, and high-performing team. You're known for being able to handle multiple projects simultaneously while maintaining a clear set of priorities. You're also not afraid of a challenge and are excited about the opportunity to help Clio reach a new level of growth while accelerating your professional development and expanding your skill set.
What you'll work on:
Strategy & Management

Define the annual strategy for Paid Social, Video & Display programs by building an action plan that aligns with short-term and long term benchmarks needed to drive sustainable growth by target ICP and geography (US, Canada, EMEA, APAC).

Work with cross-functional teams (such as Demand Generation) contributing to their annual plans.

Build scalable-end to end programs, designed with specific goals in mind.

Daily management of channel budgets


Data & Measurement

Analyze all aspects of Clio's marketing funnel and identify the largest areas of improvement to implement strategies to capitalize on these opportunities.

Leverage research and observation skills to identify creative new marketing opportunities.

Analysis of data, and formation of insights to aid in weekly and monthly reporting
Experimentation & Optimization

Establish annual testing roadmap in service of improvement of business metrics

Test design and execution: Develope testing hypotheses, create experimental designs, and implement A/B tests or multivariate tests to optimize email elements and strategies.

Data analysis: Analyze test results to draw meaningful conclusions, identify winning variations, and share insights for future optimizations.

Continuous improvement: Apply insights from experiments to refine marketing strategies, content, and tactics, aiming for better engagement, conversion rates, and customer experience.

Staying updated: Keep informed of industry trends, new technologies, and best practices to identify opportunities for innovation and experimentation.
Execution

Plan and manage monthly launch schedule

Work with cross-functional teams (Design, Content, Demand Generation) to create assets for ad campaigns

Launch campaigns using ad platforms (Meta, LinkedIn, Google, etc)

Optimize and scale campaigns based on performance

Create reports for weekly performance of KPIs

Organize and plan monthly share outs
​
What you may have:
1+ year paid marketing experience in a B2B environment (driving MQLs for a sales team)

3+ years experience managing six figure monthly budgets

5+ years hands on experience using Ad Platforms such as Meta, LinkedIn, Google, etc.

5+ years experience working with a Tag Manager and troubleshooting performance of tags / events

Experience working with Salesforce or other CRM
​
Serious bonus points if you have:
Experience working with Multi-touch attribution platforms

Experience managing Digital Out of Home campaigns

Experience managing National Brand Campaign
What you will find here:
Compensation is one of the main components of Clio's Total Rewards Program. We have developed a series of programs and processes to ensure we are creating fair and competitive pay practices that form the foundation of our human and high-performing culture.

Some highlights of our Total Rewards program include:
The expected new hire base salary range for similar roles within Clio is $87,900 - $119,000. This role is eligible for variable pay that is based on company performance, with actual payout amounts calculated and paid on a quarterly basis.

Competitive, equitable salary with top-tier health benefits, dental, and vision insurance

Hybrid work environment, with encouragement for local Clions (Vancouver, Calgary, Toronto, and Dublin) to be in office min. once per week on our Anchor Day.

Flexible time off policy, with an encouraged 20 days off per year.

$1800 per year towards wellness and a $500 work from home stipend at the start of employment

$2000 annual counseling benefit

RRSP matching and RESP contribution

Clioversary recognition program with special acknowledgement at 3, 5, 7, and 10 years
*Please note that the expected new hire salary range provided is derived from a group of like roles within Clio. The final offer amount for this role will be dependent on geographical region, applicable experience, and skillset of the candidate.
Diversity, Inclusion, Belonging and Equity (DIBE) & Accessibility
Our team shows up as their authentic selves, and are united by our mission. We are dedicated to diversity, equity and inclusion. We pride ourselves in building and fostering an environment where our teams feel included, valued, and enabled to do the best work of their careers, wherever they choose to log in from. We believe that different perspectives, skills, backgrounds, and experiences result in higher-performing teams and better innovation. We are committed to equal employment and we encourage candidates from all backgrounds to apply.
Clio provides accessibility accommodations during the recruitment process. Should you require any accommodation, please let us know and we will work with you to meet your needs.
Learn more about our culture at clio.com/careers