Senior Systems Specialist, EPM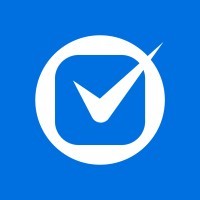 Clio
Multiple locations
Posted on Wednesday, October 25, 2023
Summary:
About the job
Clio is more than just a tech company–we are a global leader that is transforming the legal experience for all by bettering the lives of legal professionals while increasing access to justice.
Job Description
We are looking for a Senior Systems Specialist, FP&A, with extensive experience implementing and developing EPM solutions such as Pigment or Anaplan. This position will require an understanding of FP&A, accounting, and finance principles; prior experience working in or collaborating with FP&A is a bonus. A collaborative and solution-oriented personality is important as you'll work closely with the FP&A team and internal stakeholders to understand their evolving needs, emphasizing proactive discovery of operational deficiencies and continuous improvement.
This position will initially support the implementation of Pigment with the Manager, FP&A, and Director, IT. Following the implementation, this position will be responsible for designing, developing, and maintaining models, dashboards, reporting, and integrations for the EPM Solution. This position will collaborate with various technical experts to implement technologies within our EPM system.
You have strong opinions on how FP&A tooling is designed, built, and maintained. Your communication skills will shine through as you communicate your vision to stakeholders and liaise across Clio. You have in-depth knowledge of enterprise financial systems, APIs, and integrations.
What your team does
Evaluate Clio's business processes and develop process improvements optimizing our use of Pigment.

Serve as the architectural subject matter expert for FP&A tooling and other connected applications (NetSuite, Workday, SFDC, Looker).

Manage production support issues based on severity and work with other teams to resolve them in a timely manner.

Document application development processes, procedures, and standards.

Provide EPM Solution end-users with technical support.

Coordinate with functional and development teams independently
What you may have
Minimum of 4 years of experience in designing and implementing EPM solutions.

Proven experience in developing models for financial planning, budgeting, forecasting, and reporting.

Extensive experience in aligning application development with business needs.

Exceptional analytical and problem-solving skills.

Excellent leadership and interpersonal skills.

Great collaboration and communication skills.
Diversity, Inclusion, Belonging and Equity (DIBE) & Accessibility
Our team shows up as their authentic selves, and are united by our mission. We are dedicated to diversity, equity and inclusion. We pride ourselves in building and fostering an environment where our teams feel included, valued, and enabled to do the best work of their careers, wherever they choose to log in from. We believe that different perspectives, skills, backgrounds, and experiences result in higher-performing teams and better innovation. We are committed to equal employment and we encourage candidates from all backgrounds to apply.
Clio provides accessibility accommodations during the recruitment process. Should you require any accommodation, please let us know and we will work with you to meet your needs.
Learn more about our culture at clio.com/careers