Customer Marketing Specialist, EMEA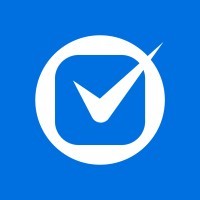 Clio
Marketing & Communications, Customer Service
Multiple locations
Posted on Friday, October 20, 2023
Summary:
We are currently seeking a Customer Marketing Specialist to join our growing Marketing team in Ireland. This role can be performed from our Dublin office, remotely across Ireland, or a combination of both.
Founded in Vancouver, Canada in 2008, Clio is the global leader in legal technology, and the first legal practice management unicorn. While the majority of Clio's growth to date has been in North America, a key focus for Clio's next stage of growth will come from international markets.
Today, Clio has customers in over 100 countries. Clio has had an Irish presence focused on EMEA (Europe, Middle East, Africa) since 2015 and the Dublin team is currently 50 strong. The Marketing team has been primarily focused on the UK market, driving rave reviews from customers, and key partnerships with the Law Society of England and Wales.
We're only scratching the surface and have ambitious growth targets. Our work has an immediate and meaningful impact, and we have best-in class technology, large budgets, and an outstanding team to support us.
As the Customer Marketing Specialist for EMEA at Clio, you'll be part of a team that values excellence and initiative, loves testing, and cares about results. Your work will have an immediate and meaningful impact. You will be surrounded by a talented group of high-performing marketers, seasoned in SaaS and driven by collective success.
Our wider Marketing team is geographically distributed across Ireland, Canada, the US, and Australia, which means we excel with async, video, and Slack communication to collaborate effectively. We value initiative, excellence, experimentation, and care about results.
What your team does:
We LOVE our customers. As the world's most popular cloud-based legal software, we know that we're only as successful as the law firms we enable. The Customer Marketing function is focused on helping our customers be as successful as they can, by getting them to fall in love with our products, adopt new features and functions, and evangelise the product to others.
As a member of the team that owns our customer segment, you'll be responsible for building relationships with our customer base and finding new and unique ways to better serve legal professionals across the world.
A day in the life might look like:
Planning and executing on multi-channel campaigns designed to sell additional products to existing customers;

Develop and lead our customer incentives to support demand generation to achieve cross -sell and upsell revenue targets.

Manage the EMEA referral programme to unlock additional growth;

Use data and insight to drive continuous improvement within our cross sell funnel and help shape our customer marketing strategy;

Working cross-functionally with customer success, account management, and product marketing to identify opportunities to introduce or educate customers on features, products, or licenses at the optimal time;

Support the development of our case study and testimonial programme within EMEA and work with internal teams to identify new advocates and new channels to share these stories;

Build relationships with customers at scale to increase effectiveness of cross-sell efforts through various channels including email, community platforms, webinars and social media;

Collaborate with customer marketing teams in North America to launch and manage customer initiatives;

Evaluate and improve the email cadence to our customers and build a lifecycle communications framework that builds loyalty, drives cross sell and improves customer advocacy;

Work with internal teams to support our integration partners with joint go-to-market and co-marketing activities;

Represent Clio at virtual events, webinars, conferences, trade shows, partner meetings as required.
You may be fit for this role if:
You're customer focused. Anything you do, whether it's selling a new product or creating a case study, you understand the customer and have their best interests in mind.

You have a strong understanding of SaaS-based solutions and 2-3 experience in a customer marketing, product marketing or demand generation role.

You're a relationship builder. You have experience working with cross-functional teams, including sales, product management, customer success, and support. You instinctively know who to bring in on a project to make it successful.

You're goal and results oriented. You understand the numbers, how to measure success, and how to continually optimise in the pursuit of your goals.

You're a skilled communicator. You know how to get your message across, whether you're writing or speaking. Communicating comes easily to you, and you're annoyed by grammatical errors.

You're an analytical, strategic, and tactical thinker. You have the ability to take ideas, ground them in strategy, balance them against company-wide implications, and design effective tactical approaches.

You're flexible, but focused. You have the ability to excel in a rapidly growing environment and balance multiple priorities without losing sight of the big picture.
Diversity, Inclusion, Belonging and Equity (DIBE) & Accessibility
Our team shows up as their authentic selves, and are united by our mission. We are dedicated to diversity, equity and inclusion. We pride ourselves in building and fostering an environment where our teams feel included, valued, and enabled to do the best work of their careers, wherever they choose to log in from. We believe that different perspectives, skills, backgrounds, and experiences result in higher-performing teams and better innovation. We are committed to equal employment and we encourage candidates from all backgrounds to apply.
Clio provides accessibility accommodations during the recruitment process. Should you require any accommodation, please let us know and we will work with you to meet your needs.
Learn more about our culture at clio.com/careers