Director, Revenue Operations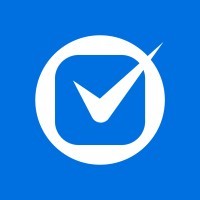 Clio
Sales & Business Development, Operations
Multiple locations
Posted on Thursday, October 19, 2023
Summary:
We are currently seeking a Director of Sales and Channel Operations to join our Revenue Operations team preferably in Toronto, or the U.S.
What your team does:
Revenue Operations has one job—to drive growth by accelerating our revenue-generating teams. We directly support Sales, Marketing, and Customer Success by providing insights, reducing friction, and enabling teams to be innovative and self-sufficient.
Who you are:
The Director of Sales & Channel Operations will provide leadership and oversight of two very critical RevOps functions, Sales & Channel Operations. This position will report directly to the VP, Revenue Operations and will be intimately involved in supporting all operations functions for Clio's Sales and Channel Partnerships organizations. This role will also work very closely with our Marketing team and ensure that any changes are operationalized effectively and efficiently.
What you'll work on:
Visionary strategic leader that will take our current operations to the next level and always plan 10 steps out and years into the future

Manage a global high performing Sales & Channel Operations team and hire/scale the team in order to meet Clio's growth targets.

Partner with the NA SVP of Sales, VP of Channel Partnerships, GMs for EMEA & APAC and our CMO to develop strategies that will enable the global Sales team to scale effectively and efficiently - lead initiatives focused on growth, scalability and predictability.

Interpret and assess current sales and business practices and provide innovative approaches for improved efficiency and effectiveness–ability to roll up the sleeves and implement ideas into practice with speed in mind.

Support, maintain, develop and continuously improve adoption of the Sales tech stack in conjunction with the GTM Applications team.

Work collaboratively with Sales Leaders and Clio's Analytics team to execute annual sales planning efforts, including quotas, territories, and headcount.

Partner with Marketing and Sales on lead generation processes, as well as assist in building systems to enable automated processing of potential prospects.

Optimize qualifying team effectiveness by building structured processes, propensity driven lists and automated processes.

Drive pipeline hygiene and ensure adherence to key processes by the Sales team.

Own key Sales and Channel policies including, but not limited to Rules of Engagement, Sales Process & Discount policies.

Support overall Revenue Operations activities, including requests through RevOps help desk, QBRs, and Board reporting.

Oversee revenue data management routines for revenue and commissions reporting.

Partner closely with the Strategy & Analytics team on the metrics, reporting, and dashboards to enable data-driven decisions and sales performance improvement insights.

Partner with the Customer Success Operations team on shared GTM initiatives.

Partner with the Revenue Enablement team on process training initiatives and ensure enablement efforts are efficiently operationalized.

Partner with other teams and lines of business as needed on cross-functional initiatives.
What you may have:
Bachelor's Degree, MBA preferred

5+ years of experience as a Sr. Manager of Sales Operations or 3 years experience as a Director of Sales Operations

Management experience required - 5+ employees

Experience scaling Sales operations in organizations with revenue of $100M+ with a demonstrated track record of success

Strong analytical skills and knowledge of sales metrics

Roll-up your sleeves/scrappy mentality and someone that can do the work of the ICs– this is not a people management role only

Expertise in the following SaaS applications or similar: Marketo, Salesforce, Salesforce CPQ or similar tool, SalesLoft, Gong, ZoomInfo, Chili Piper

Strong MS Excel skills, knowledge of sales compensation tools preferred

Effective time management skills, including the ability to handle multiple projects simultaneously

Ability to cut through the noise and understand big needle movers that will provide impact and scale Clio to the next level

Ability to design and implement efficient workflows while continuously learning and improving on best practices and industry trends

Demonstrated success with cross-functional coordination, including planning, execution tracking, decision making, and OKR management

Ability to travel to or within Canada 1 week per quarter
Diversity, Inclusion, Belonging and Equity (DIBE) & Accessibility
Our team shows up as their authentic selves, and are united by our mission. We are dedicated to diversity, equity and inclusion. We pride ourselves in building and fostering an environment where our teams feel included, valued, and enabled to do the best work of their careers, wherever they choose to log in from. We believe that different perspectives, skills, backgrounds, and experiences result in higher-performing teams and better innovation. We are committed to equal employment and we encourage candidates from all backgrounds to apply.
Clio provides accessibility accommodations during the recruitment process. Should you require any accommodation, please let us know and we will work with you to meet your needs.
Learn more about our culture at clio.com/careers