Senior Software Engineer, Ruby, - Lawyaw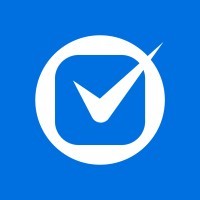 Clio
Software Engineering
Multiple locations
Posted on Thursday, October 19, 2023
Summary:
​
Acquired by Clio in 2021, Lawyaw is a SaaS platform focused on increasing convenient access to legal services with technology. Our platform solves a fundamental gap in the current legal automation market by making it easy to incorporate programmable documents into digital legal workflows. We work with more than 1,500 law firms, legal aid organizations and non-profits to generate more than 40,000 legal documents per day, which helps our users save time and reduce errors on routine legal drafting and court forms. Our tools are being used to help people more conveniently access their rights and legal protections, and our team is growing quickly.
We are currently seeking a Senior Software Engineer to join our rapidly growing engineering team. This role is for someone who is passionate about building innovative solutions and being exposed to new challenges and technologies while making an impact. This role is available to candidates across Canada, excluding Quebec.
As a Senior Software Engineer at Lawyaw you are tasked with building the products and features that thousands of lawyers and law firms will depend on to generate their legal documents and automate their workflows. You'll work on everything from user interfaces to backend infrastructure and APIs
We're looking for people with a deep passion for building top-tier software that delights users. You have a deep empathy for the end user and can't help but fall in love with the problem at hand in order to build the best solution. You are a no-ego doer who is comfortable dealing with change and a bias towards action.
A day in the life might look like:
Collaborate with stakeholders and designers to scope, evaluate and design the technical solutions to product problems and features.

Serve as a role model for our high engineering standards and bring consistency to our codebases and processes

Build, maintain and iterate on our core product and features.
What you may have:
Experience working across the entire stack in languages such as Ruby and JavaScript.

Proficiency in designing and deploying clean semantically versioned API using Ruby on Rails/Hotwire and building portable and reusable React components with clean interfaces.

Proven ability to lead project initiatives from ideation to completion including rollout, documentation, monitoring and analytics.

Thrives in a fast paced, high growth environment

Be a steward of crafting great product experiences and putting yourself in the shoes of our users.
Diversity, Inclusion, Belonging and Equity (DIBE) & Accessibility
Our team shows up as their authentic selves, and are united by our mission. We are dedicated to diversity, equity and inclusion. We pride ourselves in building and fostering an environment where our teams feel included, valued, and enabled to do the best work of their careers, wherever they choose to log in from. We believe that different perspectives, skills, backgrounds, and experiences result in higher-performing teams and better innovation. We are committed to equal employment and we encourage candidates from all backgrounds to apply.
Clio provides accessibility accommodations during the recruitment process. Should you require any accommodation, please let us know and we will work with you to meet your needs.
Learn more about our culture at clio.com/careers