Customer Support Specialist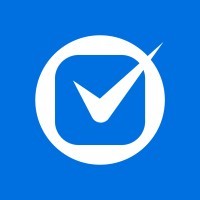 Clio
Customer Service
Multiple locations
Posted on Friday, October 6, 2023
Summary:
We are currently seeking a Customer Support Specialist to join our Customer Support Team in Burnaby, Toronto, or Calgary hub offices or remotely across Canada (excluding Québec).
What your team does:
This team is high energy and fast paced, and while our number one goal is to provide an effortless customer experience (fast, high-quality answers to any question), we are also hyper-focused on sharing the value of Clio products with our customers. Our team members are smart, engaged, resourceful and driven. They live into our values by thriving as a team, approaching situations with optimism and a solutions-oriented, human-centred mindset to help each other and help our customers win. We intentionally foster a unique contact centre culture built on empowerment and accountability by hiring great people and getting out of their way.
Working Hours:
This is a full time, permanent position. Our Customer Support Specialists work with a flex shift model; this means you will be given a 90 minute window in which your shifts will start and end. The start time may change day to day within that window however you will always know your shifts two weeks in advance.
For example, if your flex shift is 9-10:30am PT, you will never start before 9am PT or later than 10:30am PT, and will work an 8 hour shift from that start time.
Your Talent Acquisition Specialist will be happy to explain more should you connect with them.
We are currently looking to fill the following flex shift:
What you'll work on:
Handling a high volume of inbound requests by phone, chat, and email with a focus on making the customer experience as effortless as possible;

Becoming an expert in all of Clio's features and functionality with the ability to speak to the additional value that Clio provides;

Methodically troubleshooting technical product issues, reproducing and coordinating resolutions with our Technical Escalations, Product and Customer Success teams;

Confidently handling a wide variety of inquiries, providing guidance, needs-based solutions and proactively identifying the customers next challenge to help them get the most out of working with Clio;

Coaching our users to leverage self-serve resources and group training opportunities;

Identifying when a customer is a fit for additional products or services, and connecting them with the appropriate team to discuss options further;

Capturing feedback on the product for use by our Product team;

Owning your own development and career growth to get better everyday!
What you may have:
Confidence in your ability to connect with a wide range of people and love for working with customers of all skill levels and personality types;

Excitement about finding new and complex problems to solve;

Tech-savviness and excitement to dive into learning new platforms;

Strong verbal communication skills, ability to express yourself in a clear, concise, and empathetic manner;

Patience, compassion and understanding;

Curiosity to strive to continuously improve and learn;

Ability to thrive at multitasking and prioritizing in a fast-paced environment;

Excellent writing skills, and the ability to write in a professional tone with little to no grammatical or spelling errors;

Self-driven attitude and willing to take initiative to grow your skills;

Fun, outgoing, and engaging personality - and love to work as a cohesive team.
​
Serious bonus points if you:
Have customer focus at your core and are eager to make a career out of helping clients be successful;

Have experience working with web-based/SaaS applications;

Are familiar with Zendesk or similar CRM software;

Are familiar with Legal or other professional service industries;

Are flexible and open to working evening and night shifts;

Are proficient in Google Suite and Microsoft Office;

Are proficient in Windows and/or Mac operating environments.
Diversity, Inclusion, Belonging and Equity (DIBE) & Accessibility
Our team shows up as their authentic selves, and are united by our mission. We are dedicated to diversity, equity and inclusion. We pride ourselves in building and fostering an environment where our teams feel included, valued, and enabled to do the best work of their careers, wherever they choose to log in from. We believe that different perspectives, skills, backgrounds, and experiences result in higher-performing teams and better innovation. We are committed to equal employment and we encourage candidates from all backgrounds to apply.
Clio provides accessibility accommodations during the recruitment process. Should you require any accommodation, please let us know and we will work with you to meet your needs.
Learn more about our culture at clio.com/careers