Product Growth Leader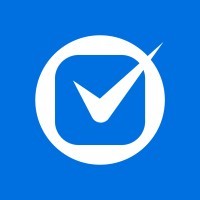 Clio
Product, Sales & Business Development
Multiple locations
Posted on Friday, October 6, 2023
Summary:
We are currently seeking a Product Growth Leader to establish and evolve Clio's Product Led Growth function. This role sits within Product Management and reports to the Senior Director, Product. It can be performed remotely across Canada.
What your team does:
This is an incredible opportunity to establish and evolve Clio's Product Led Growth function which is a key lever in achieving our ambitious growth goals. Working with your stakeholders inside R&D and across the company, you will drive the adoption and engagement of purchased products and the awareness and attachment of other products in Clio's ecosystem to improve overall Net Revenue Retention (NRR). As the successful candidate, we will rely on your deep experience and diverse toolkit to take a creative yet practical approach to problem-solving. The business will look to you to advocate for PLG and educate the entire company (including other Product Managers) on the value, realities and best practices of the discipline.
What you'll work on:
Product Leadership + Execution: In collaboration with your Development Manager, Design and Data Insights counterparts (your quad) you will use rapid testing and iteration to generate learnings and drive successful outcomes in the form of early churn reduction and the generation of product qualified leads (PQLs). Working from the overarching strategy you have set, you will develop, evangelize and execute against a roadmap that improves CAC:LTV and NRR. You advocate for a varied approach, incorporating scientific methods where practical, lean into creativity when needed and take educated risks where it makes sense.

Strategy and Prioritization: You will drive customer and market learnings, identify opportunities, develop unbiased business cases and determine priorities that help Clio best deliver on our mission and against our annual OKRs. You will build conviction in the initiatives that you chose to invest in and be willing to pivot when priorities change or new information comes to light.​

Market and Customer Understanding: We truly believe that the success of our customers comes first so expectations for Product Managers to be the expert on the user is high. As such, constant communication with customers, (existing, churned and prospect), as well as a deep understanding of the markets in which we operate will be expected. This will be complemented by deep quantitative data to complete the customer picture.

Coaching and Mentoring: Clio will look to you to coach, mentor and advise other Product Managers and stakeholders across the company on Product Led Growth as a discipline. These methods will amplify your efforts and allow PLG to scale more quickly at Clio.
What you may have:
Previous experience in a PLG role in a B2B, Saas environment is a hard requirement. If that experience extends to a verticalized Saas even better!

A diverse PLG toolkit with many tried and trusted methodologies that can be matched to the appropriate scenario.

A significant number of failures under your belt; the learnings of which you can bring to Clio

A desire and willingness to take some big swings where necessary

Hyper-focus on the outcomes you are trying to drive

Proven experience developing a vision and strategy and advocating for that at the executive level

Can work in a highly collaborative team without ego

Have the ability to foster strong relationships with stakeholders at all levels within the organization

Have experience using data to inform decisions without succumbing to analysis paralysis

Have the ability to thrive and deliver despite ambiguous situations

Have the genuine ability to put yourself in our customers' shoes and operate from a place of empathy

Are enthusiastic to learn a new, complex industry (legal) and the humility to ask for help when needed

Have a track record of breaking down objectives into initiatives and delivering to customers at scale

The ability to self serving answers, insights and data from a variety of data analytics tools (including writing SQL queries)
Diversity, Inclusion, Belonging and Equity (DIBE) & Accessibility
Our team shows up as their authentic selves, and are united by our mission. We are dedicated to diversity, equity and inclusion. We pride ourselves in building and fostering an environment where our teams feel included, valued, and enabled to do the best work of their careers, wherever they choose to log in from. We believe that different perspectives, skills, backgrounds, and experiences result in higher-performing teams and better innovation. We are committed to equal employment and we encourage candidates from all backgrounds to apply.
Clio provides accessibility accommodations during the recruitment process. Should you require any accommodation, please let us know and we will work with you to meet your needs.
Learn more about our culture at clio.com/careers