Staff Product Designer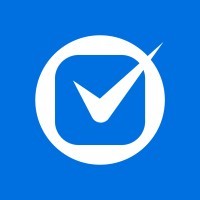 Clio
Product, Design
Multiple locations
Posted on Friday, October 6, 2023
Summary:
We are currently seeking a Staff Product Designer to join our growing Product Design team. This role is available to candidates across Canada and can be performed from one of our Canadian offices, remotely across Canada, or a combination of both.
As a Staff Product Designer, you have a strong track record of delivering work that has high impact and directly supports the alignment of our business goals and user needs. You are comfortable with undefined problem spaces and can help facilitate effective decision making through your problem framing skills and ability to influence and inspire through storytelling and thoughtful use of design tools and frameworks. You drive future design vision and mentor and guide the work of other designers. You confidently use research methodologies to understand users and problem spaces, dig deep to uncover and synthesize insights, and build narratives to frame complex problems.
You enjoy solving big problems with elegant, intuitive solutions and have a demonstrable track record of conceiving and delivering extraordinary experiences, developing new projects, and working on high-value, strategic initiatives under time constraints.
You play well with others. You thrive in a fast-paced, collaborative environment. You bring a unique point of view to the table, and bring out the best in your teammates. You keep stakeholders informed and included, solicit feedback on your own work and add value to others' work.
What your team does:
Design plays an integral role at Clio, making up one of the three pillars of our Research and Development organization alongside Product Management and Engineering. Product designers directly engage in researching the behaviours and needs of our users. They act as champions of user experience as we work to transform the way lawyers and their staff provide services to their clients. If you're focused on shipping value to customers with an opportunity to revolutionize an industry, you've found your next team.
What you'll work on:
Collaborate with Product Management, Engineering, and Research to drive design strategy, product decisions, and roadmap priorities based on user research and business needs

Own end-to-end user journeys and all aspects of design execution from vision, ideation, to prototyping, to user testing, to final production

Collaborate with your peers and other designers to develop the longer-term vision for your problem space. You'll bring the other designers in your space along and help them understand how their work contributes to that vision

Collaborate with other product designers working on other projects to drive alignment and consistency across the entire user experience

Challenge previously-established thinking patterns, and discover new ways of problem solving all while being a clear and effective communicator

Provide mentorship and design feedback to other design team members

Partner with the product design manager of your portfolio to uphold the quality and craft of design in your product areas

Serve on the Staff Product Design council to contribute to design team culture and initiatives, as well as maintain and upgrade the design system
What you may have:
7+ years of Product Design experience

Proven track record of successfully leading design function across a product area

Mastery of your craft including driving UX research, strong visual & interaction design skills, prototyping, and UX best practices

Excellent written and verbal communication skills

Low ego and open-mindedness

Experience building SaaS products

Experience building for SMB or Consumers

Experience in crafting engaging digital experiences that simplify complex financial processes. Bonus points for work in Accounting or Fintech!
Diversity, Inclusion, Belonging and Equity (DIBE) & Accessibility
Our team shows up as their authentic selves, and are united by our mission. We are dedicated to diversity, equity and inclusion. We pride ourselves in building and fostering an environment where our teams feel included, valued, and enabled to do the best work of their careers, wherever they choose to log in from. We believe that different perspectives, skills, backgrounds, and experiences result in higher-performing teams and better innovation. We are committed to equal employment and we encourage candidates from all backgrounds to apply.
Clio provides accessibility accommodations during the recruitment process. Should you require any accommodation, please let us know and we will work with you to meet your needs.
Learn more about our culture at clio.com/careers