Software Development Manager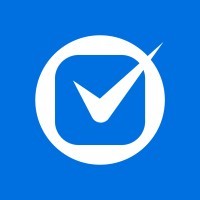 Clio
Software Engineering
Multiple locations
Posted on Friday, October 6, 2023
Summary:
We are currently seeking a Software Development Manager to join our Engineering team. This is a remote position. This role can be performed from one of our Canadian offices, remotely across Canada, or a combination of both. Some exemptions may apply.
At Clio we strive to be both human and high performing. For Development Managers this means supporting and growing your people, strong execution as a team and as a triad (the teams Designer + Product + Development manager leadership group), and building solid technical solutions. Our development managers are highly technical and hands on, often coding, designing and reviewing alongside their team. They coach and build their teams to be both strong technically and strong team members. They create a safe and productive environment for all Clions.
A day in the life might look like:
Collaborating with your triad to: understand the challenges our business faces, identify the most impactful opportunities, and craft a roadmap for the team;

Working with your team on preparing an architecture document for an upcoming project;

Working with the developers on your team to break down a project into deliverable chunks of work;

Giving great feedback on code reviews, architecture documents, and more to help support team members making great technical decisions for their projects;

Having a 1:1 meeting with your direct reports to make sure they are supported in their career growth and development goals;

Reviewing code contributed by members from your team or other Clio developers reaching out to you for your experience with a given technology or pattern.
You may be a fit for this role if:
Demonstrated success in people leadership in software development, particularly with large scale SaaS products;

A background in hands-on software development;

Diverse base of knowledge that allows you to help your team solve complex technical problems;

The ability to describe successful projects you worked on, as well as a collection of lessons learned from failed projects; and

Demonstrated ability to hire the best and brightest engineers in a fast-paced job market—and to coach, develop, and retain engineering talent; You are equally energized by both your own technical work as well as contributing to the career growth of your team;

You have strong opinions that are weakly held, and foster that same attitude in others;

You believe in providing honest, actionable feedback to your team, and encourage your team to reciprocate;

You devise roadmaps to guide your team, but aren't beholden to them -- you easily adapt to a constantly changing world.
Serious bonus points if you have:
A philosophy on what makes for great software development teams;

Experience with CRM products at scale; and

Experience with Ruby on Rails.
Where your team works:
Clio is currently transitioning to a workplace that is distributed by design. This means that Clio offers employees more choice: the opportunity to work from one of our hub offices across Canada, remotely, or a combination of both. We have invested in best-in-class tools, technology, and culture to ensure our team members are able to do their best work whether they prefer to work from an office or remotely.
Diversity, Inclusion, Belonging and Equity (DIBE) & Accessibility
Our team shows up as their authentic selves, and are united by our mission. We are dedicated to diversity, equity and inclusion. We pride ourselves in building and fostering an environment where our teams feel included, valued, and enabled to do the best work of their careers, wherever they choose to log in from. We believe that different perspectives, skills, backgrounds, and experiences result in higher-performing teams and better innovation. We are committed to equal employment and we encourage candidates from all backgrounds to apply.
Clio provides accessibility accommodations during the recruitment process. Should you require any accommodation, please let us know and we will work with you to meet your needs.
Learn more about our culture at clio.com/careers