Partner Account Management Director, APAC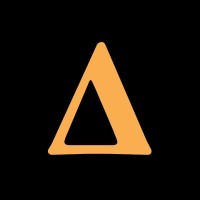 Alida
Sales & Business Development
Singapore
Posted on Saturday, April 15, 2023
About Alida
Alida believes in a world where customers are respected as the ultimate source of truth. Because knowing the whole truth about your customers—even the parts that are hard to hear—can help companies make better decisions that drive long-term customer loyalty and growth.
That's why Alida created its Total Experience Management Platform; a comprehensive CX solution powered by a highly-engaged, verified, always-on community of your most engaged customers that fuels sustainable business impact.
With Alida, innovative companies like HBOMax, Adobe, Lululemon and LinkedIn can anticipate their customers' ever-evolving needs to make better decisions, build long-term relationships, and grow businesses that stand the test of time.
Over 176 million people globally have used Alida's Total Experience platform to inform over 60,000 customer experiences initiatives.
Join us on our mission to put truth into action at www.alida.com and @alidaTXM.
The Partner Account Management Director, APAC, wins, maintains, and expands relationships with assigned channel partners. Assigned to channel partners based on geography, channel, or market, the Partner Account Manager is responsible for achieving sales, profitability, and partner recruitment objectives. You will work with corporate marketing, sales enablement, training, and support teams to build resources and tools to support your partners sales efforts, including but not limited to training and certification programs, build co-branded sales tools and presentations, and create marketing plans and events. Many of these tools exist today for the direct sales force but will need modification for your partners.
At the end of the day, this is a sales position, and you have the flexibility to call end-user prospects to generate business that you then introduce to your partners, with a reciprocal goal of partners bringing you in on opportunities they may have in their network or customer base. Once a lead is generated and defined, you own that opportunity and register that in CRM. You are flexible to call on prospects at the Enterprise, Mid-market, or SMB level. There is no restriction on the line size for your partner's sales activities.
Key responsibilities:
Work at the executive level in presenting the value proposition to prospective partners, securing those partners, and building strong relationships with those partner sales teams to capture their mindshare and, ultimately, market share.
Work at the executive level in selling the value proposition to prospective customers.
Have the flexibility to prospect and hunt for business in your territory, position those opportunities with your partner of choice and together sell to achieve desired sales targets with your partners.
Key rquirements:
7-10 Years of Enterprise SaaS sales experience
High energy, "make it happen" attitude with grit and perseverance
Track record of hunting for new business and building pipeline
Experience developing and executing a Territory Action Plan for your region
Domain knowledge in AI/ML, Customer Experience, Voice of Customer, CRM, Insights or Analytics is strongly preferred
Disciplined in your sales approach and have some formal training such as Force Management, MEDDIC, Challenger or similar highly desired
Bachelor's degree or equivalent
The Good Stuff:
+ Amazing growth and learning opportunities with a fast-growing Canadian SaaS company that is a world leader in its industry
+ Best-in-class company paid benefits for you and your family - offering medical, dental, vision, and more.
+ Unlimited Vacation: Yep, it's true. Take vacation when you want it, how you want it. Designed to better fit your evolving needs.
+ Summer Fridays: Fridays are a day off during July and August. To help provide better balance in the summer months focusing on employee wellness.
+ Recognized as a Great Place to Work® 2021-2022
+ Recognized in 2022 as one of the Best places to Work®
+ Recognized as a Top Employer by British Columbia's Top Employers 2022
We can't wait to meet you!
We understand that applying for a new position takes effort and want to thank you in advance for taking the time to introduce yourself.
At Alida, we're dedicated to fostering an environment where our employees feel heard, valued and included.
We believe that a diverse team is a core pillar in building better products and services for our global customers and we strongly encourage applications from all people regardless of race, religion, gender, age, disability status or sexual orientation. Even if you don't meet every single one of the stated requirements but you are excited about this opportunity, we'd love to hear from you anyway. Our Talent Acquisition team will review your application for this role, and others we may have open now or in the future.
Follow us at
www.alida.com
and engage with us on LinkedIn, Twitter and Instagram.
Alida has an
accommodation process
in place to provide reasonable accommodation to employees, and to qualified job applicants with a disability during the hiring process. If you require accommodation because of a disability or medical need, please contact accommodations_hiring@alida.com so that arrangements can be made for the appropriate accommodations to be in place.
Alida takes your private information seriously. Review our Candidate Privacy Statement
here
to understand how we use and protect your personal information.