Research Manager - Manila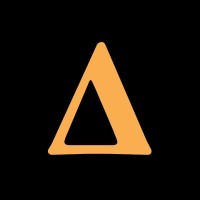 Alida
Manila, Philippines
Posted on Wednesday, April 12, 2023
About Alida
Alida believes in a world where customers are respected as the ultimate source of truth. Because knowing the whole truth about your customers—even the parts that are hard to hear—can help companies make better decisions that drive long-term customer loyalty and growth.
That's why Alida created its Total Experience Management Platform; a comprehensive CX solution powered by a highly-engaged, verified, always-on community of your most engaged customers that fuels sustainable business impact.
With Alida, innovative companies like HBOMax, Adobe, Lululemon and LinkedIn can anticipate their customers' ever-evolving needs to make better decisions, build long-term relationships, and grow businesses that stand the test of time.
Over 176 million people globally have used Alida's Total Experience platform to inform over 60,000 customer experiences initiatives.
Join us on our mission to put truth into action at www.alida.com and @alidaTXM.
As Research Manager, you will sit within the Professional Services team and will be responsible for advising and executing on a broad and diverse range of insight projects for our clients using our SaaS platforms.
You will work with various teams internally and externally, with a focus on client consultation and service. Due to the nature of the work volume, this position is expected to manage multiple projects in a deadline-driven, fast-paced environment. This is an exciting opportunity to assist and advise Fortune 500 organizations.
Main Responsibilities:
Insights design and analysis
Translate business questions into research plans, scope and quote projects
Lead engaging insight projects, including quantitative surveys and qualitative discussions
Consult, advise, and enable customers on CX programs and insights projects
Conduct data analysis and create visually appealing reports or dashboards summarizing key conclusions and recommendations
Project Management:
Manage time efficiently to coordinate and execute project components, for multiple projects at a time in a deadline-driven, fast paced environment
Liaise with internal teams and external vendors to ensure timely project completion
Monitor and report on project progress internally and externally to ensure deliverables, budgets and timelines are met
Respond to shifts in project scope and effectively manage client expectations
Address and escalate risks where needed
Complete internal documentation processes to ensure accurate resource planning and financial reporting
Provide excellent service that delights our customers
Insights Execution
Program, customize, and modify survey activities in proprietary SaaS platforms
Troubleshoot logic and programming issues
Follow QA processes to ensure a quality product is delivered
Assist technical consultants with QA processes on complex survey activities
Deploy surveys and monitor field progression
Skills And Experience:
Passionate about customer insights or technology
Minimum of 5-8 years of insights experience
Proven ability to work in a cross-functional and fast-paced environment
Excellent time management, organizational, and problem-solving skills
Attention to detail
Excellent written and verbal communication
Strong aptitude for technology and ability/desire to learn new software
Proficient with Microsoft Office (PPT, Word, Excel) including skills for the formatting and creative visual display of information
Post-secondary educational degree
Bonus: Prior experience in SaaS organization a plus, but not a requirement
We can't wait to meet you!
We understand that applying for a new position takes effort and want to thank you in advance for taking the time to introduce yourself.
At Alida, we're dedicated to fostering an environment where our employees feel heard, valued and included.
We believe that a diverse team is a core pillar in building better products and services for our global customers and we strongly encourage applications from all people regardless of race, religion, gender, age, disability status or sexual orientation. Even if you don't meet every single one of the stated requirements but you are excited about this opportunity, we'd love to hear from you anyway. Our Talent Acquisition team will review your application for this role, and others we may have open now or in the future.
Follow us at
www.alida.com
and engage with us on LinkedIn, Twitter and Instagram.
Alida has an
accommodation process
in place to provide reasonable accommodation to employees, and to qualified job applicants with a disability during the hiring process. If you require accommodation because of a disability or medical need, please contact accommodations_hiring@alida.com so that arrangements can be made for the appropriate accommodations to be in place.
Alida takes your private information seriously. Review our Candidate Privacy Statement
here
to understand how we use and protect your personal information.