Regional Account Manager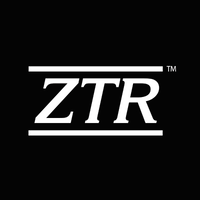 ZTR Control Systems
Sales & Business Development
Germany
Posted on Saturday, July 8, 2023
Join us in Advancing the Environmental Global Impact within the Rail Industry
ZTR is a leading global railway technology company that modernizes and digitally connects railway rolling stock to help our clients create transformational environmental and operational efficiencies. Our solutions and services have been provided for decades across the world and are used on thousands of locomotives.
About the Role
As an experienced Account Manager, you'll play an integral role in ZTR's success and growth, using your energy, network, resourcefulness and charisma to build a sales channel, partners or direct relationships to identify, nurture and close new sales opportunities. You will rapidly learn all you can about the Railway industry in the context of ZTR products and solutions, build on existing ZTR relationships and develop new key relationships. Your ability to understand ZTR solutions, what problems they resolve and what value they provide clients is key to driving positive impact for our customer's business.
This position is remote and can take place anywhere in the Europe Region.

Responsibilities
Identifying, evaluating, and selecting suitable channel partners such as distributors, resellers, agents, and retailers. This includes establishing criteria for partner selection, negotiating contracts and agreements, and conducting due diligence on potential partners.

Building and maintaining strong relationships with channel partners to ensure effective collaboration and alignment with sales goals. Providing support, training, and resources to partners, monitoring their performance, and addressing any issues or concerns that arise.

Identify and support key prospects from first call through to broader program implementation and ongoing success

Rapidly understand the prospect's current business priorities, fleet modernization goals, environmental targets and capacities to understand how we best position ourselves to support them.

Deliver compelling value focused demonstrations customized to each influencing stakeholder persona.

Represent ZTR at various focused trade shows.

Developing and managing the sales channel budget, including forecasting sales revenue, setting targets, and allocating resources effectively. Monitoring expenses, analyzing ROI, and making adjustments as necessary to ensure financial objectives are met.
Requirements
5-7 years of experience in sales within the rail industry is an asset.

Demonstrated achievement in a goal-driven sales environment

Must have technical aptitude and/or experience selling a technical product

Experience with establishing sales channel or channel partners.

A tenacious self-starter, willing to use a Challenger Model and has a personal drive to succeed

A people person, with a friendly and positive manner

Excellent English communication skills, both written and verbal

Commitment to continuous improvement, self-development and lifelong learning

Expertise with industrial telematics systems, condition monitoring and/or control systems an asset.
Why Choose ZTR?
ZTR offers a positive working environment and a group of friendly and talented industry leaders passionate about combating climate change. We encourage and support employees to find long-term success and explore opportunities that play into their strengths and passions. We value lateral moves as much as vertical promotions; we believe all roles should develop your skills, broaden your experience, and help you continue on a journey to build a rewarding career at ZTR.
ZTR is all about our people. That is why we value Diversity, Equity and Inclusion (DEI) within our organization. DEI is essential to our goal of creating a great place to work. We are committed to building a representative workforce and committed to equal opportunities regardless of race, color, ancestry, religion, sex, national origin, sexual orientation, age, citizenship, marital status, disability, gender identity or Veteran status.
We are looking for flexible, compassionate and enthusiastic individuals who thrive in a fast-paced working environment, and who are looking for long-term, meaningful employment in a career that makes a real difference.
At ZTR, we continuously promote a healthy balance between work, fun and family. This is a place where employees make a difference in our company and within our customers' organizations. You will be able to direct your career path at ZTR as we are rapidly growing with numerous opportunities for professional growth and development.
ZTR Control Systems provides accommodations for applicants with disabilities throughout the recruitment process. If you require accommodation, please contact Human Resources. We will address information received regarding the accommodation needs of applicants in confidence