Account Manager - Rail Industry - Remote U.S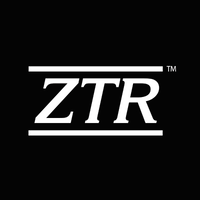 ZTR Control Systems
Sales & Business Development
United States
Posted on Monday, May 29, 2023
Join us in Advancing the Environmental Global Impact within the Rail Industry
For the past 30 years, ZTR has designed, developed and released products that have a positive environmental impact within the Locomotive Industry. Planning for an environmentally sustainable future means taking action today in preparation for tomorrow. Everyone has a role to play and we take ours seriously.
What You'll be Doing
Are you passionate about supporting a more sustainable future? Do you enjoy understanding the customer's needs and providing them with greener and more reliable solutions? Are you data-driven and results-oriented? Whether it's getting answers for customers quickly, consulting on products with compassion or upselling solution for their issues with a smile, you'll be the difference between customer experience being just average or an exceptional one.
As the Rail Account Manager, you will:
Identify and support key prospects from first call to broader program implementation and ongoing success

Understand the customer's current business priorities, goals, environmental targets and capacities to understand how we best position ourselves to support them.

Deliver compelling value focused demonstrations customized to each stakeholder persona.

Responsible for tracking, managing and progressing your funnel to meet performance targets.

Represent ZTR at various trade shows
Minimum Qualifications:
3+ years of experience selling in the rail industry, engineered technology, remote monitoring and customer success services




Rail industry experience required

Demonstrated achievement in a goal-driven sales environment

Technical aptitude and/or experience selling a technical product

Expertise with industrial telematics, condition monitoring, and/or control systems is an asset

Familiarity with using the Challenger Model

Excellent interpersonal skills, with a drive to succeed




Great written and verbal communication skills

Commitment to continuous improvement, self-development and lifelong learning



Please apply even if you don't qualify for all responsibilities or skills.
Why Choose ZTR?
ZTR offers a positive working environment and a group of friendly and talented industry leaders passionate about driving environmental and financial benefits for our clients. We encourage and support employees to find long-term success and explore opportunities that play into their strengths and passions. We value lateral moves as much as vertical promotions; we believe all roles should develop your skills, broaden your experience, and help you continue on a journey to build a rewarding career at ZTR.
ZTR is all about our people. That is why we value Diversity, Equity and Inclusion (DEI) within our organization. DEI is essential to our goal of creating a great place to work. We are committed to building a representative workforce and committed to equal opportunities regardless of race, color, ancestry, religion, sex, national origin, sexual orientation, age, citizenship, marital status, disability, gender identity or Veteran status.
We are looking for flexible, compassionate and enthusiastic individuals who thrive in a fast-paced working environment, and who are looking for long-term, meaningful employment in a career that makes a real difference.
At ZTR, we continuously promote a healthy balance between work, fun and family. This is a place where employees make a difference in our company and within our customers' organizations. You will have the ability to direct your career path at ZTR as we are rapidly growing with numerous opportunities for professional growth and development.
ZTR Control Systems provides accommodations for applicants with disabilities throughout the recruitment process. If you require accommodation, please contact Human Resources. We will address information received regarding the accommodation needs of applicants in confidence.