Sr. Network Engineer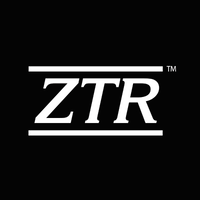 ZTR Control Systems
IT
London, UK
Posted on Monday, May 29, 2023
Join us in Advancing the Environmental Global Impact within the Rail Industry
ZTR is a leading global railway technology company that modernizes and digitally connects railway rolling stock to help our clients create transformational environmental and operational efficiencies. Our solutions and services have been provided for decades across the world and are used on thousands of locomotives.
What You'll be Doing
Are you passionate about supporting a more sustainable future? Do you enjoy working with talented individuals to solve complex problems? Are you excited to work on truly innovative product development? Are you data-driven and results-oriented? Whether it's solving problems, consulting on products with compassion or continuing to train and develop your skills, you'll be helping to push an entire industry technologically forward.
As the Network Administrator you will be responsible for delivering efficient and reliable network and storage support for both onsite and cloud services to all departments, and in providing quality general IT Support and administrative cloud services using Azure.
This position is located at our headquarters in London, Ontario, for this position hybrid work is available.
Responsibilities include but not limited to:
Delivers and maintains efficient and reliable network services

Oversees, designs, and maps the management of network infrastructure services, equipment, cloud, and on-premise software.

Assists in on-premise data storage, Azure Data Lake Storage, and data backup strategies

Supports the IT team with server monitoring and Power BI Reporting

Provides expert user support remotely and onsite
Who you are:
7+ years of experience as a Network Administrator

5+ years of experience with Azure administration, including implementing, managing, and monitoring in a cloud environment.

Degree or diploma in Computer Science or equivalent experience

Cisco CCNA

Deep understanding of system architecture and zero trust security principals

Experienced in Linux based systems and Microsoft Server Support
Why Choose ZTR?
ZTR offers a positive working environment and a group of friendly and talented industry leaders passionate about combating climate change. We encourage and support employees to find long-term success and explore opportunities that play into their strengths and passions. We value lateral moves as much as vertical promotions; we believe all roles should develop your skills, broaden your experience, and help you continue on a journey to build a rewarding career at ZTR.
ZTR is all about our people. That is why we value Diversity, Equity and Inclusion (DEI) within our organization. DEI is essential to our goal of creating a great place to work. We are committed to building a representative workforce and committed to equal opportunities regardless of race, color, ancestry, religion, sex, national origin, sexual orientation, age, citizenship, marital status, disability, gender identity or Veteran status.
We are looking for flexible, compassionate and enthusiastic individuals who thrive in a fast-paced working environment, and who are looking for long-term, meaningful employment in a career that makes a real difference.
At ZTR, we continuously promote a healthy balance between work, fun and family. This is a place where employees make a difference in our company and within our customers' organizations. You will be able to direct your career path at ZTR as we are rapidly growing with numerous opportunities for professional growth and development.
ZTR Control Systems provides accommodations for applicants with disabilities throughout the recruitment process. If you require accommodation, please contact Human Resources. We will address information received regarding the accommodation needs of applicants in confidence