Senior Manager, Information Security Operations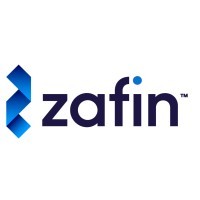 Zafin
IT, Operations
Thiruvananthapuram, Kerala, India
Posted on Friday, July 21, 2023
Senior Manager, Information Security Operations
About Zafin
Founded in 2002, Zafin offers a SaaS product and pricing platform that simplifies core modernization for top banks worldwide. Our platform enables business users to work collaboratively to design and manage pricing, products, and packages, while technologists streamline core banking systems.
Zafin is backed by significant financial partners committed to accelerating the company's growth and fueling our continued innovation. Our clients benefit from our 60 ecosystem partners and over 500 talented employees spread across 13 global offices.
Zafin is proud to be recognized as a top employer and certified Great Place to Work® in Canada, UK and India. Zafin is headquartered in Vancouver, Canada, with offices and customers around the globe including ING, CIBC, HSBC, Wells Fargo, PNC, and ANZ.
What is the opportunity?
As the Senior Manager of Information Security Operations, you will be responsible for the strategic rollout, execution, and oversight of our information security initiatives. This hands-on role is vital in ensuring the protection and secure handling of sensitive data across our organization and our banking clients. You will collaborate closely with our Chief Information Security Officer (CISO) to develop and enforce our security policies and practices.
Location: Chennai/Trivandrum, India
Responsibilities:
Strategic Planning & Execution:

Implementation and monitoring of our information security strategy to ensure alignment with the organization's business objectives and regulatory requirements.

Threat/Incident Management & Response:

Lead preliminary incident response activities, including identification, containment, eradication, and recovery.

Policy & Compliance Management:

Work closely with the CISO function to develop, enforce, and regularly update policies, procedures, standards, and controls to ensure data accuracy, security, and regulatory compliance.

Risk Management:

Participate in regular risk assessments and audits to identify vulnerabilities and ensure the implementation of appropriate measures to mitigate risks.

Security Architecture:

Partner with IT teams to ensure the secure deployment of technologies, particularly focusing on Microsoft Azure, Active Directory, and the M365 suite.

Training & Development:

Promote a security-first culture by providing training and guidance to staff regarding information security best practices and potential risks.

Vendor & Stakeholder Management:

Coordinate with vendors, stakeholders, and business partners to ensure their understanding and compliance with our information security requirements.
Qualifications:
Bachelor's degree in Computer Science, Information Security, or a related field. Advanced degrees or certifications such as CISSP, CISM, or CISA are strongly preferred.

Minimum 10 years of experience in information security, with at least 3 years in a managerial or leadership role.

Experience in the FinTech domain, with an understanding of banking regulations and compliance requirements.

Deep understanding of various security frameworks and standards such as ISO 27001, NIST, and GDPR.

Proficiency in using Active Directory, Microsoft Defender (including Intune), Azure and the M365 suite from a security perspective.

Excellent communication and leadership skills with a track record of influencing cross-functional teams.

Strong analytical and problem-solving skills, with the ability to make correct decisions in a fast changing and high-stakes environments.
What We Offer:
Joining our team means being part of a culture that values diversity, teamwork, and high-quality work. We offer competitive salaries, comprehensive benefits, and opportunities for professional growth and development. This role offers significant potential for personal growth and the opportunity to influence and shape our security operations in collaboration with the CISO.
Equal Opportunity:
Our company is an Equal Opportunity Employer. All qualified applicants will receive consideration for employment without regard to race, color, religion, sex, sexual orientation, gender identity, national origin, or protected veteran status and will not be discriminated against on the basis of disability.
Zafin is committed to protecting both the privacy and security of the personal information collected from all applicants throughout the recruitment process. The methods in which Zafin collects, uses, stores, handles, retains or discloses applicant information can be accessed by reviewing Zafin's privacy policy at https://zafin.com/privacy/.