Lead Consultant, Technology & Integration Services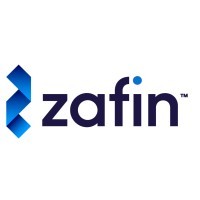 Zafin
IT, Sales & Business Development
Toronto, ON, Canada
Posted on Friday, June 2, 2023
Founded in 2002, Zafin offers a SaaS product and pricing platform that simplifies core modernization for top banks worldwide. Our platform enables business users to work collaboratively to design and manage pricing, products, and packages, while technologists streamline core banking systems.
Zafin is backed by significant financial partners committed to accelerating the company's growth and fuelling our continued innovation. Our clients benefit from our 60 ecosystem partners and over 500 talented employees spread across 13 global offices. Zafin is proud to be recognized as a top employer and certified Great Place to Work® in Canada, UK and India.
Zafin is headquartered in Vancouver, Canada, with offices and customers around the globe including ING, CIBC, HSBC, Wells Fargo, PNC, and ANZ.
What is the opportunity?
Participates in all aspects of the Software Development Life Cycle (SDLC), including project planning, design review, and implementation, and can be a seasoned resource for more junior members of the team. Intradepartmental and interdepartmental collaboration with quality assurance team, cloud services, support, etc. Consults with peers, managers and other seasoned SMEs in the department
Location: Toronto, Ontario
What will you do:
Proactively contributes to product roadmap, strategic direction and architecture decisions

Write, modify and debug software for embedded and cloud-based computer applications in required programming languages.

Investigate, identify, and resolve software issues - with ability to prioritize high priority customer issues and coordinate solution rollout with customer-facing teams.

Translate business requirements into technical development plans for execution

Collaborates with other technical teams like quality, product development, etc. to collect requirements, review test cases and translate the product requirements to technical requirements.

Read and review's others' code and output and provide constructive and honest feedback.

Participate in assigned projects and communicate progress and challenges effectively.

Work collaboratively among geographically distributed development and support teams with limited supervision. Some infrequent travel may be required to other office locations if necessary
What do I need to succeed?
Must Have:
Bachelor's or Master's degree in Computer Science or a related technical field.

4 - 6 years of software engineering, preferably with user-facing or data intensive applications. Our backend is in Python and Java.

Strong knowledge in SDLC methodology especially Agile

Superior analytical and problem solving skills, with an ability to make independent judgements

Superior verbal and written communication skills with an attention to detail