Functional Consultant - SaaS Banking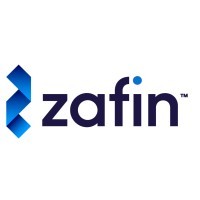 Zafin
Toronto, ON, Canada
Posted on Monday, May 29, 2023
Founded in 2002, Zafin offers a SaaS product and pricing platform that simplifies core modernization for top banks worldwide. Our platform enables business users to work collaboratively to design and manage pricing, products, and packages, while technologists streamline core banking systems.
Zafin is backed by significant financial partners committed to accelerating the company's growth and fuelling our continued innovation. Our clients benefit from our 60 ecosystem partners and over 500 talented employees spread across 13 global offices. Zafin is proud to be recognized as a top employer and certified Great Place to Work® in Canada, UK and India.
Zafin is headquartered in Vancouver, Canada, with offices and customers around the globe including ING, CIBC, HSBC, Wells Fargo, PNC, and ANZ.
What is the opportunity? This is exciting. We've recently begun working on a large-scale, complex, long-term core banking modernization implementation with one of North America's largest financial institutions. We're rapidly seeking to add 45-50 new members to our team in our brand in Toronto, Canada.
Reporting to the Program Manager, Functional Consultants at Zafin work as part of a team with customers to successfully implement our product. You will obtain product expertise and gain the ability to explain, configure and demonstrate functionality to our customers and partners. You will collaborate with internal teams and external stakeholders to construct solutions to achieve successful outcomes for our customers.
Where is Zafin? Toronto, Ont
What will you do?
Elicit, clarify, and document business requirements

Articulate key functional capabilities of our SaaS solution suite

Lead in fit-gap analysis exercises to assess business requirements and align them with out of the box capabilities while working closely with cross-functional teams to determine action plan to address gaps

Establish user stories and backlog items, and prepare test specifications utilizing agile methodologies

Prepare key business requirements documentation, implementation deliverables, functional specification documents and test strategy documents

Organize and execute functional tests as well as integration tests within and across functional areas
What do I need to succeed?
Bachelor's degree (relevant experience can alternatively be considered) in Computer Science, Finance, or related fields.

1 -3 years of experience in Business Analysis, Functional Consulting or Project Management in either the Banking industry, or consulting industry with a focus towards banking and financial services technology

Data analytics skills, specifically (bit not limited to) the ability to analyze and triage new configuration requests as it relates to the Zafin application

Ability to take a broad, enterprise-wide view of the business and varying degrees of appreciation for strategy, processes, and capabilities, enabling technologies, and governance within the banking and financial services domain

Exceptional communication skills and the ability to communicate appropriately at all levels of the organization; this includes written and verbal communications as well as the ability to visualize concepts and plans effectively.

A true team-player, able to collaborate and work effectively at all levels of the organization

Goal-oriented, getting the job done in a positive, reliable, and inspiring way

Strong situational analysis and decision-making abilities

Strong listening and negotiation skills bundled with the ability to explain details / recommendations to customers logically

Proactive attitude, high willingness, and capability to pick up and slice complex requirements quickly while collaborating closely within a fast-paced environment

Ability to act as liaison conveying information needs of the business accurately to both internal and external stakeholders
Nice to have:
Domain knowledge of banking and financial institutions and/or large enterprise IT environment

Basic knowledge of cloud concepts (goal to work towards) and SaaS applications
What you can expect from Zafin
Frictionless culture

Openness and willingness to acquire top talent to work alongside with

Direct feedback

We are outcome-focused

Opportunities for learning, development, and career growth
About Zafin
We are the platform that powers innovation for market-leading banks by enabling unlimited product and pricing combinations, fueled by sophisticated data, that empowers financial institutions to evolve as quickly as their customers do. From some of the worlds largest banks to digital-first neo-banks and credit unions, financial institutions that want to stay competitive need to bring personalized products, offers and relationship-based pricing solutions to market faster – and with less risk – than ever before.
Zafin's product, pricing and capital markets platform solves for existing and emerging opportunities. We seamlessly execute complex pricing, billing, and analytics problems by uncovering data sourced from every corner of the bank – from retail and mortgage to SME, commercial and corporate lines of business – and turn it into new product and pricing possibilities, all in Zafin's dynamic core-agnostic platform.
Say goodbye to boring, one-size-fits-all banking products, and say hello to Zafin.
Zafin is committed to protecting both the privacy and security of the personal information collected from all applicants throughout the recruitment process. The methods in which Zafin collects, uses, stores, handles, retains or discloses applicant information can be accessed by reviewing Zafin's privacy policy at https://zafin.com/privacy/.