VP, Banking Ecosystem - North America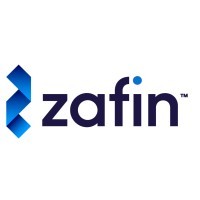 Zafin
Toronto, ON, Canada
Posted on Monday, May 29, 2023
Founded in 2002, Zafin offers a SaaS product and pricing platform that simplifies core modernization for top banks worldwide. Our platform enables business users to work collaboratively to design and manage pricing, products, and packages, while technologists streamline core banking systems.
Zafin is backed by significant financial partners committed to accelerating the company's growth and fuelling our continued innovation. Our clients benefit from our 60 ecosystem partners and over 500 talented employees spread across 13 global offices. Zafin is proud to be recognized as a top employer and certified Great Place to Work® in Canada, UK and India.
Zafin is headquartered in Vancouver, Canada, with offices and customers around the globe including ING, CIBC, HSBC, Wells Fargo, PNC, and ANZ.
What is the opportunity?
Reporting to the EVP Global Strategic Partnerships, the VP, Banking Ecosystems will drive closer integration between Zafin and our global strategic partners in NA and act as a catalyst to disrupt the banking product innovation domain, while expanding our business. Acting as an ambassador for Zafin, your role will lead partner specific sales strategies to generate new opportunities through to successful sale (with sales team), manage partner initiatives through to successful outcomes (marketing, GTM activities), and position Zafin's solutions suite. This is a highly strategic role within Zafin and you will be responsible for some of the most important strategic relationships and the ongoing development of them.
Location: Ideally to be based in eastern corridor.

What will you do?
Lead the strategic planning for go to market plans clearly articulating and crafting a joint Zafin's + Partner value proposition for Tier 1 banks in NA

Act in an Internal Sales capacity with partners to position Zafin in new opportunities and/or influence towards a successful outcome.

Own the strategic relationship and strategy for key Zafin's major strategic relationships pertaining to NA.

Work across various divisions (product, CTO, sales, marketing and operations) to be the interface for Zafin into these key relationships.

Create strong relationships with partner account teams, and conduct meetings (both onsite and remote) and workshops or training to enable the creation of appropriate business case/ engagement plan for partners and end customers.

Drive the differentiated joint value proposition that facilitates improved GTM results through a higher number of agreed joint prospects documented through an account plan with partners.

Be the driving force presenting Zafin's solution suite, joint value proposition, and product vision to full partner sales teams and support partner specific sales strategies to generate new leads.

Work with the strategic partners to develop entirely differentiated propositions and offerings using Zafin technology that deliver the best experience for our shared clients.

Drive the strategy around joint offerings, certifications, enablement, Go-to-market, events, partnership constructs and governance.

Evangelize Zafin solution suite, value proposition, and opportunities for and joint solutions across our partners, sales, and marketing organizations.

Leverage program managers to coordinate joint efforts with partners by documenting, analyzing, and communicating challenges and solution options that address any gaps.



What do I need to succeed?
Must have:
Bachelor's or Master's degree in Computer Science or other related field.

5+ years direct and indirect sales experience to Tier 1&2 Financial Institutions with long sales cycles.

5+ years of experience working with retail banking, SME and Corporate banking within financial institutions.

Experience with SaaS solutions (selling, implementing, delivering, owning P&L, etc.) in large enterprise organizations in Financial services.

Previous partner enablement, sales, pre-sales or consulting to financial services industry experience.

Technical aptitude in understanding technology as a solution to solve for business problems in financial services industry.

Experience scoping, planning, designing, developing, and implementing effective sales and channel enablement and integration solutions for a global software company in an agile environment.



Nice to have:
Solid understanding of the financial institution core technologies space from front-end to back-end systems, their role in the sector and opportunities for advancement and modernization.



Behavioural/Soft Skills :
Must have clear and concise written and verbal communication skills.

Ability to communicate technical solutions with all levels of an organization, both internally and externally.

Strong interpersonal skills and collaborative team player.

Is pro-active and has a strong desire to learn.

Strong analytical thinking and problem-solving skills.

Able to come up with innovative solutions to meet client needs.



What's in it for you?
If you work with us, we expect you'll show the spirit, drive, and intellect that makes you great. We offer a challenging, team-oriented work environment, competitive remuneration and benefits, and excellent opportunities for professional and personal growth. If you believe you are up for the challenge, please apply.
Zafin welcomes and encourages applications from people with disabilities. Accommodations are available on request for candidates taking part in all aspects of the selection process.
Zafin is committed to protecting both the privacy and security of the personal information collected from all applicants throughout the recruitment process. The methods in which Zafin collects, uses, stores, handles, retains or discloses applicant information can be accessed by reviewing Zafin's privacy policy at https://zafin.com/privacy/.