Senior Data Engineer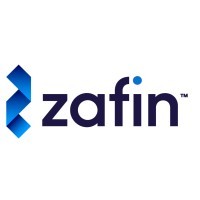 Zafin
Data Science
Chennai, Tamil Nadu, India
Posted on Monday, May 29, 2023
Founded in 2002, Zafin offers a SaaS product and pricing platform that simplifies core modernization for top banks worldwide. Our platform enables business users to work collaboratively to design and manage pricing, products, and packages, while technologists streamline core banking systems.
Zafin is backed by significant financial partners committed to accelerating the company's growth and fueling our continued innovation. Our clients benefit from our 60 ecosystem partners and over 500 talented employees spread across 13 global offices.
Zafin is proud to be recognized as a top employer and certified Great Place to Work® in Canada, UK and India. Zafin is headquartered in Vancouver, Canada, with offices and customers around the globe including ING, CIBC, HSBC, Wells Fargo, PNC, and ANZ.
What You Will Do
We're looking for a product-focused Senior Data Engineer. In this role, you build and maintain the cloud-based data stack that powers Zafin Analytics. You will think deeply about the undercurrents of data engineering, such as security, DataOps, data modelling and data integration – to help design the data architecture that delivers on the product roadmap, while maintaining a high standard for scalability, data integrity and reliability.
If you are passionate about building hi-tech products, comfortable with ambiguity, have the lateral skills to go from roadmap to architecture to code, and most importantly, if you want to apply your engineering chops to make an impact, talk to us.
Location: Chennai
What will you do:
Build the pipeline to ingest data from source systems to a cloud-based data warehouse and perform required data transformations.

Develop the analytics product from prototyping to production-quality code.

Implement processes to monitor data quality and the health of the data pipeline.

Implement test cases for the data pipelines and the data-intensive application.

Define and extend the data model required to power the analytics use-cases.

Contribute to the analytics strategy and help set up the data infrastructure stack.

Apply software engineering best practices to analytics code (e.g., version control, testing, CI/CD).
Must Haves:
Bachelor of Computer Science or a related technical field.

4+ years of experience as a Data Engineer.

Experience with Java or Python.

Demonstrated expertise in engineering data-intensive applications.

Ability to work with large datasets, including the skills to establish scalable data pipelines.

Schema design for data warehouses, preferably with cloud-native data warehouses.

Experience with Infrastructure as Code.

Although not required, please highlight your Lambda or Kappa architecture experience.
Nice to have:
Understanding of banking data model.
What's in it for you?
If you work with us, we expect you'll show the spirit, drive, and intellect that makes you great. We offer a challenging, team-oriented work environment, competitive remuneration and benefits, and excellent opportunities for professional and personal growth. If you believe you are up for the challenge, please apply.
Zafin welcomes and encourages applications from people with disabilities. Accommodations are available on request for candidates taking part in all aspects of the selection process.
Zafin is committed to protecting both the privacy and security of the personal information collected from all applicants throughout the recruitment process. The methods in which Zafin collects, uses, stores, handles, retains, or discloses applicant information can be accessed by reviewing Zafin's privacy policy at https://zafin.com/privacy/.