Senior Technical Consultant - SaaS Banking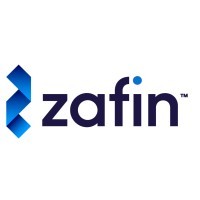 Zafin
IT
Toronto, ON, Canada
Posted on Monday, May 29, 2023
Founded in 2002, Zafin offers a SaaS product and pricing platform that simplifies core modernization for top banks worldwide. Our platform enables business users to work collaboratively to design and manage pricing, products, and packages, while technologists streamline core banking systems.
Zafin is backed by significant financial partners committed to accelerating the company's growth and fuelling our continued innovation. Our clients benefit from our 60 ecosystem partners and over 500 talented employees spread across 13 global offices. Zafin is proud to be recognized as a top employer and certified Great Place to Work® in Canada, UK and India.
Zafin is headquartered in Vancouver, Canada, with offices and customers around the globe including ING, CIBC, HSBC, Wells Fargo, PNC, and ANZ.
What is the opportunity?
Reporting to the Director, Technology and Integration Services, the Senior Technical Consultant will have opportunities to work on multiple client-facing projects to enable SaaS customer onboarding, with ample opportunities to field their best communication, technical, and organizational skills to take a SaaS project from initiation to go-live. You will act as the technical go-to person for SaaS onboarding, as a thought leader on Zafin integration models and best practices across multiple cloud platforms. You will also represent client interests internally to enhance process, product, documentation, and delivery experience. Furthermore, you will interact with senior technical leaderships on the client-side and present, aligning them with solution approaches as well as with multiple internal stakeholders to achieve alignment across various project goals and delivery targets.
Location: Toronto
What will you do?
Interact and collaborate with customers and partners to define the integration landscape.

Define the logical sequence of integration activities for a SaaS onboarding project.

Coordinate with the product development team to implement recommended integration strategies.

Improve overall project delivery experience and go-live time by improving process and documentation.

Support cloud infrastructure and system components required for integration.

Lead the identification, isolation, resolution, and communication of issues within a client environment.
What do I need to succeed?
Must have:
Bachelors or Masters degree in Computer Science, Finance, or related fields.

3+ years of relevant and progressive application and data integration experience.




Experience with clustering and high availability configurations.

Agile development and implementation experience using Java.

Experience working on at least one end-to-end SaaS implementation project, having designed a scalable integration solution.

Demonstrated experience in using modeling tools to create effective architecture views.

Exposure to different technology stacks involved in a SaaS delivery mode.

Deep understanding of Azure, AWS and GCP public cloud platforms and provided services and their integration approaches.

In-depth knowledge of data integration concepts and tools as well as network protocol stacks and related integration paradigms.

Knowledge of security postures in integration technology stacks and API design and API based integration.

Deep understanding of Integration frameworks used by SaaS applications.

Ability to break down complex technical and functional requirements and effectively articulate / communicate them to different stakeholders involved in a project.

Skilled technical documenter and solution designer at heart with the ability to see the end-to-end solution of a project.

Strong organizational, analytical, critical thinking, and debugging skills.

Excellent communication and collaboration skills.

Self-starter who is willing to get involved in all aspects of solution delivery including implementation and process improvement.
Nice to have:
Domain knowledge of banking and financial institutions and/or large enterprise IT environment.

Strong delivery experience with geographically distributed delivery and client teams.

Demonstrated experience and knowledge with setting up and configuration of Kafka brokers

Experience using the Kafka Connect Framework including working with multiple connector types: HTTP, RESTful APIs, JMS.
What you can expect from Zafin
Frictionless culture

Openness and willingness to acquire top talent to work alongside with

Direct feedback

We are outcome-focused

Opportunities for learning, development, and career growth
About Zafin
We are the platform that powers innovation for market-leading banks by enabling unlimited product and pricing combinations, fueled by sophisticated data, that empowers financial institutions to evolve as quickly as their customers do. From some of the world's largest banks to digital-first neo-banks and credit unions, financial institutions that want to stay competitive need to bring personalized products, offers and relationship-based pricing solutions to market faster – and with less risk – than ever before.
Zafin's product, pricing and capital markets platform solves for existing and emerging opportunities. We seamlessly execute complex pricing, billing, and analytics problems by uncovering data sourced from every corner of the bank – from retail and mortgage to SME, commercial and corporate lines of business – and turn it into new product and pricing possibilities, all in Zafin's dynamic core-agnostic platform.
Zafin is committed to protecting both the privacy and security of the personal information collected from all applicants throughout the recruitment process. The methods in which Zafin collects, uses, stores, handles, retains or discloses applicant information can be accessed by reviewing Zafin's privacy policy at https://zafin.com/privacy/.