Staff Developer | Développeur Staff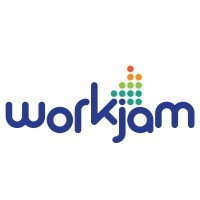 WorkJam
Software Engineering
Montreal, QC, Canada
Posted on Wednesday, February 1, 2023
WorkJam's mission? To provide the best Digital Workplace for frontline and hourly workers. Through our industry-leading Digital Frontline Workplace platform, we are positively impacting the lives of millions of frontline employees worldwide, enabling them to achieve breakthrough productivity levels at companies of all sizes. We're proud of our dedicated teams who are driven to make a difference in the world. Join our team today and bring your innovative ideas, passion, and commitment to excellence to make an impact on our products and the new markets we create!
WorkJam is a high growth global organisation with operations in North America, Europe, and Australia with our head office based in Montreal. Learn more about WorkJam at WorkJam.com!
What you will be doing as a Staff Developer:
Mentor developers to raise the skill level of members of the development team
Work closely with the architects to ensure that the same vision is shared by both groups
Build, configure and improve systems, procedures and equipment
Develop and implement tools to help the team identify weaknesses, increase development effectiveness, improve quality,...
Collaborate with the development team on proof of concept and prototype development
Assess existing processes and procedures to identify areas that need to be optimized, both within a specific area and across the business
evaluate the effectiveness of technologies, instruments and equipment
perform quality control and resolve structural design and other issues throughout the implementation stages
Ensure compliance with industry standards and safety regulations
Collect and interpret analysis and performance data, and prepare progress reports
Be part of the high-level estimation committee
Stay in the know of ongoing projects in the project teams and monitor their development
What we're looking for:
Mandatory
5 to 10 years of recognized experience in Java back-end development with the following technologies: JDK 8+, Spring, Microservices, REST, Git, JUnit, simulation frameworks (mocking)
1 to 2 years of recognized experience in a senior dev or tech lead position
In-depth knowledge of engineering processes, structural design and system optimization
Excellent organizational and time management skills
Exceptional analytical, strategic thinking and problem-solving skills
Main qualifications
Experience working with NOSQL databases
Experience working with Docker, Kubernetes and CI/CD pipelines
Experience developing SaaS applications based on Cloud and GCP
Good understanding of the software development life cycle (SDLC)
Good understanding of Atlassian tools (Jira, Confluence and Bitbucket)
Collaborator able to work both in a team and individually
Quality and customer oriented
Good written and verbal communication skills
What we offer:
Competitive salary and benefits package
4 weeks' vacation (Canada and US) • Contribution to your retirement/pension plan
A flexible and remote/hybrid work environment
Work with the latest technology
A dynamic and inclusive culture
A supportive team that will encourage your professional growth and development
La mission de WorkJam? Fournir la meilleure platforme numérique aux travailleurs horaires et de première ligne. Grâce à notre plateforme numérique à la fine pointe de l'industrie, nous créons un impact positif dans la vie de millions d'employés de première ligne dans le monde, leur permettant d'atteindre des niveaux de productivité révolutionnaires dans des entreprises de toutes tailles. Nous sommes fiers de nos équipes dévouées qui sont déterminées à faire une différence dans le monde. Joignez notre équipe aujourd'hui et apportez vos idées innovantes, votre passion et votre engagement envers l'excellence pour influencer nos produits et les nouveaux marchés que nous créons!
WorkJam est une compagnie internationale en pleine croissance avec des opérations en Amérique du nord, en Europe et en Australie et dont le siège social est à Montréal. Pour en savoir plus sur WorkJam, visitez WorkJam.com.
Ce que vous ferez
Encadrer les développeurs pour élever le niveau de compétence des membres de l'équipe de développement
Travailler en étroite collaboration avec les architectes pour s'assurer que la même vision est partagée par les deux groupes
Construire, configurer et améliorer les systèmes, procédures et équipements
Développer et mettre en œuvre des outils pour aider l'équipe à identifier les faiblesses, accroître l'efficacité du développement, améliorer la qualité,...
Collaborer avec l'équipe de développement sur la preuve de concept et le développement de prototypes
Évaluer les processus et procédures existants pour identifier les domaines qui doivent être optimisés, à la fois dans un domaine spécifique et dans l'ensemble de l'entreprise
Évaluer l'efficacité des technologies, des instruments et de l'équipement effectuer un contrôle de la qualité et résoudre la conception structurelle et d'autres problèmes tout au long des étapes de mise en œuvre
Assurer le respect des normes de l'industrie et des règles de sécurité
Recueillir et interpréter les données d'analyse et de performance, et préparer des rapports d'avancement
Faire partie du comité d'estimation de haut niveau
Rester au courant des projets en cours dans les équipes de projet et suivre leur évolution
Ce que nous recherchons :
Obligatoire
5 à 10 ans d'expérience reconnue en développement back-end Java avec les technologies suivantes : JDK 8+, Spring, Microservices, REST, Git, JUnit, frameworks de simulation (mocking)
1 à 2 ans d'expérience reconnue dans un poste de dev senior ou de tech lead
Connaissance approfondie des processus d'ingénierie, de la conception structurelle et de l'optimisation des systèmes
Excellentes compétences organisationnelles et de gestion du temps
Compétences exceptionnelles en analyse, en réflexion stratégique et en résolution de problèmes
Qualifications principales
Expérience de travail avec les bases de données NOSQL
Expérience de travail avec Docker, Kubernetes et les pipelines CI/CD
Expérience dans le développement d'applications SaaS basées sur le Cloud et GCP
Bonne compréhension du cycle de vie du développement logiciel (SDLC)
Bonne compréhension des outils Atlassian (Jira, Confluence et Bitbucket)
Collaborateur capable de travailler aussi bien en équipe qu'individuellement
Orienté sur la qualité et sur le client
Bonnes compétences en communication écrite et orale
Ce que nous offrons:
Salaire et avantages sociaux compétitifs
4 semaines de vacances
Contribution à votre régime de retraite/pension
Un environnement de travail flexible et à distance/hybride
Travaillez avec les technologies les plus récentes
Une culture dynamique et inclusive
Une équipe solidaire qui encouragera votre croissance et votre développement professionnels