Senior Executive Assistant (CEO/COO) - 12 month Contract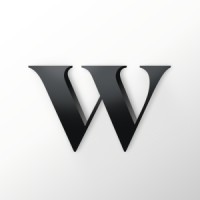 Wealthsimple
Administration, Operations
Toronto, ON, Canada
Posted on Saturday, November 18, 2023
Your career is an investment that grows over time!
Wealthsimple is on a mission to help everyone achieve financial freedom by reimagining what it means to manage your money. Using smart technology, we take financial services that are often confusing, opaque and expensive and make them transparent and low-cost for everyone. We're the largest fintech company in Canada, with over 3 million users who trust us with more than $20 billion in assets.
Our teams ship often and make an impact with groundbreaking ideas. We're looking for talented people who keep it simple and value collaboration and humility as we continue to create inclusive and high-performing teams where people can be inspired to do their best work.
We're looking for a seasoned Executive Assistant to join our Operations and Office of the CEO. This is an exciting opportunity to meaningfully contribute to a growth stage company with incredible momentum, a strong team and truly unique product people love behind you.
In this role you will:
Fully support our Chief Executive Officer and Chief Operating Officer. Strategic planning and prioritization to make the best use of their time, scheduling, off-loading key administrative tasks
Schedule and re-schedule meetings for extremely busy calendars that involve events, press, various time zones, and complex travel. You will optimize calendars like a whiz
Plan and organize travel and meetings for the leadership team as a whole
Own and manage special projects
Serve as a point of contact for Wealthsimple Board of Directors
Prioritize important action items with minimal supervision and handle highly sensitive information
Organize department events, team engagement initiatives, and other ad-hoc project management tasks
Personal assistance responsibilities as required
Be given autonomy to do the best work of your life
Adapt, innovate and be flexible
Our ideal team member is:
Exceptionally organized with an eagle eye for detail
A doer who gets things done quickly and efficiently
A self-starter who prioritizes like a pro
A planner. You never drop the ball and if you do (hey, we're all human!), you fix it immediately
A gifted communicator via e-mail, phone, in-person, and slack. You'll be in contact with our many external stakeholders, our leadership team, and teams across the organization
Technologically savvy. We live online, and use cloud-based everything
A team player, but also a strong individual contributor who is coachable and open-minded
Calm under pressure. Start-up life is hectic, but you are cool as a cucumber, despite being pinged, called and tapped on the shoulder all day, every day
Trustworthy. We're transparent at our core, however, you're able to maintain the confidentiality of sensitive information
Someone with business savvy, an entrepreneurial spirit, and a resourceful approach
Bright, hungry and always improving systems and processes
An experienced Executive Assistant who is curious and constantly learning, always believing simple is better
Why Wealthsimple?
🤑 Competitive Salary with top-tier health benefits and life insurance
📈 Retirement savings matching plan using Wealthsimple Work
🌴 20 vacation days per year and unlimited sick and mental health days
📚 Up to $1500 per year towards wellness and professional development budgets respectively
🛫 90 days away program: Employees can work internationally in eligible countries for up to 90 days per calendar year
🌎 A wide variety of peer and company-led Employee Resource Groups (ie. Rainbow, Women of Wealthsimple, Black @ WS)
💖 Company-wide wellness days off scheduled throughout the year
We're a remote-first team, with over 1000 employees coast to coast in North America. Be a part of our Canadian success story and help shape the financial future of millions — join us!
DEI Statement
At Wealthsimple, we are building products for a diverse world and we need a diverse team to do that successfully. We strongly encourage applications from everyone regardless of race, religion, colour, national origin, gender, sexual orientation, age, marital status, or disability status.
Accessibility Statement
Wealthsimple provides an accessible candidate experience. If you need any accommodations or adjustments throughout the interview process and beyond, please let us know, and we will work with you to provide the necessary support and make reasonable accommodations to facilitate your participation. We are continuously working to improve our accessibility practices and welcome any feedback or suggestions on how we can better accommodate candidates with accessibility needs.