Account Executive - Wealthsimple Work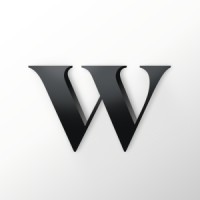 Wealthsimple
Sales & Business Development
Canada
Posted on Friday, November 3, 2023
Your career is an investment that grows over time!
Wealthsimple is on a mission to help everyone achieve financial freedom by reimagining what it means to manage your money. Using smart technology, we take financial services that are often confusing, opaque and expensive and make them transparent and low-cost for everyone. We're the largest fintech company in Canada, with over 3 million users who trust us with more than $20 billion in assets.
Our teams ship often and make an impact with groundbreaking ideas. We're looking for talented people who keep it simple and value collaboration and humility as we continue to create inclusive and high-performing teams where people can be inspired to do their best work.
Wealthsimple Work is a modern group retirement offering for employers and their employees. With Work, employers can offer competitive workplace savings plans to attract and retain top talent. Wealthsimple Work provides a best-in-class experience for employees, including their GRSP alongside their other Wealthsimple accounts, while also providing integrations and other time-saving tools to employers for simple administration. Despite having thousands of clients on Wealthsimple Work, we are still considered a new player in this long-standing industry. You should be comfortable with ambiguity, a fast-paced environment, and exploring new segments and product offerings.
In this role, you will:
Engage prospects at the C-suite, VP, and Director level across all industries and geographies in Canada
Build a deep pipeline of potential customers from outbound efforts, events and brand marketing opportunities, and networking
Effectively manage and organize 50+ opportunities in Salesforce at any given time
Run a disciplined sales process, building off the teams previous success while looking for opportunities to make it more efficient
Work cross-functionally with the core Work team to provide product, operations, and go-to-market feedback
Be creative - we are constantly entering new parts of the market, pitching new solutions, and developing new programs. We are looking for individuals who are excited to try new things and help us scale
Skills & Experiences:
Drive and Determination - you should have a demonstrated track record of persevering in the face of adversity. This is a role that will involve selling a product that does not have every bell and whistle (yet) - which means you will hear the word "no" a lot.
Proactiveness - we're a small team and the expectation is that you will take action without being told. You should have a demonstrated history of working independently and driving your own work in the face of ambiguity.
Results-oriented - you should have experience (and be excited about!) building and managing your own pipeline in the face of uncertainty to ensure you hit your metrics. You should be comfortable with exploring your own KPIs and team metrics, understanding whats working and whats not.
Deal Closing - you should know how to get to, or influence, the executive decision maker, align the sale to a business goal or need, and manage negotiations. Further, you should have a sense of how even strong-looking deals might get derailed and should proactively work to avoid those situations.
Strong Communication Skills - you should be a concise and articulate communicator while also being able to persuade and convince your audience.
At least 3 years experience as a sales person, ideally in an Account Executive or similar role (closing experience required)
Nice to haves
Experience, familiarity, and comfort with Salesforce, Salesloft, and Gong
Fluent in French
Why Wealthsimple?
🤑 Competitive Salary with top-tier health benefits and life insurance
📈 Retirement savings matching plan using Wealthsimple Work
🌴 20 vacation days per year and unlimited sick and mental health days
📚 Up to $1500 per year towards wellness and professional development budgets respectively
🛫 90 days away program: Employees can work internationally in eligible countries for up to 90 days per calendar year
🌎 A wide variety of peer and company-led Employee Resource Groups (ie. Rainbow, Women of Wealthsimple, Black @ WS)
💖 Company-wide wellness days off scheduled throughout the year
We're a remote-first team, with over 1000 employees coast to coast in North America. Be a part of our Canadian success story and help shape the financial future of millions — join us!
DEI Statement
At Wealthsimple, we are building products for a diverse world and we need a diverse team to do that successfully. We strongly encourage applications from everyone regardless of race, religion, colour, national origin, gender, sexual orientation, age, marital status, or disability status.
Accessibility Statement
Wealthsimple provides an accessible candidate experience. If you need any accommodations or adjustments throughout the interview process and beyond, please let us know, and we will work with you to provide the necessary support and make reasonable accommodations to facilitate your participation. We are continuously working to improve our accessibility practices and welcome any feedback or suggestions on how we can better accommodate candidates with accessibility needs.