Product Design Lead, Design Systems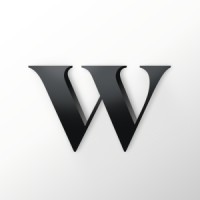 Wealthsimple
Product, Design
Canada
Posted on Friday, October 27, 2023
Your career is an investment that grows over time!
Wealthsimple is on a mission to help everyone achieve financial freedom by reimagining what it means to manage your money. Using smart technology, we take financial services that are often confusing, opaque and expensive and make them transparent and low-cost for everyone. We're the largest fintech company in Canada, with over 3 million users who trust us with more than $20 billion in assets.
Our teams ship often and make an impact with groundbreaking ideas. We're looking for talented people who keep it simple and value collaboration and humility as we continue to create inclusive and high-performing teams where people can be inspired to do their best work.
About the Role:
We're looking for an experienced Product Design Lead for the Design Systems team. In this role you are a player-coach, managing 2 Designers and leading the vision and execution of our design system for the mobile app and web platform.
At Wealthsimple, design is a competitive advantage and essential to achieving our mission of helping Canadians reach financial freedom. Our empathy for our clients sets the bar really high for the products and experiences we create.
In this role you will:
Alongside the Design Systems Engineering Manager, own and set a strategic vision and roadmap for the Design System team, working closely with R&D teams to inform and improve upon the system
Be an evangelist for the design system within the design org
Partner with the Executive Creative Director of the brand team to define and continuously evolve the visual language of our app, defining principles and standards for product designers
Manage a small team of Product Designers working on the design system across the mobile and web platforms
Be a hands-on leader with strong craft to provide clear direction to your team, leading the design and implementation of Wealthsimple's visual language including typography, color, iconography and componentry
Develop and improve the tools, resources and documentation to support the system and drive adoption across the R&D org
Improve the contribution model to streamline the process of multiple product teams building components for one-off use cases, moving to systematized items
Deeply understand our teams' experiences and challenges in order to further simplify, improve and adapt the design system to their needs
Establish a contribution model for teams working across R&D
Provide regular, ongoing support and guidance to teams using and contributing to the design system
Create clarity through shared strong communication and context
Bias towards action, identifying gaps, holes or areas of improvement and rallying the team to fix them
Skills we are looking for:
Exceptional visual design, UX and communication skills
Proven experience building design systems
Experience designing and building consumer-facing experiences for web and mobile
Experience working in a fast-moving, high-growth company and/or experience working in consumer fintech
Experience working in a collaborative environment with product management and engineering
Nice to have: You are a Wealthsimple client :)
Why Wealthsimple?
🤑 Competitive Salary with top-tier health benefits and life insurance
📈 Retirement savings matching plan using Wealthsimple Work
🌴 20 vacation days per year and unlimited sick and mental health days
📚 Up to $1500 per year towards wellness and professional development budgets respectively
🛫 90 days away program: Employees can work internationally in eligible countries for up to 90 days per calendar year
🌎 A wide variety of peer and company-led Employee Resource Groups (ie. Rainbow, Women of Wealthsimple, Black @ WS)
💖 Company-wide wellness days off scheduled throughout the year
We're a remote-first team, with over 1000 employees coast to coast in North America. Be a part of our Canadian success story and help shape the financial future of millions — join us!
DEI Statement
At Wealthsimple, we are building products for a diverse world and we need a diverse team to do that successfully. We strongly encourage applications from everyone regardless of race, religion, colour, national origin, gender, sexual orientation, age, marital status, or disability status.
Accessibility Statement
Wealthsimple provides an accessible candidate experience. If you need any accommodations or adjustments throughout the interview process and beyond, please let us know, and we will work with you to provide the necessary support and make reasonable accommodations to facilitate your participation. We are continuously working to improve our accessibility practices and welcome any feedback or suggestions on how we can better accommodate candidates with accessibility needs.