Director, Capital Management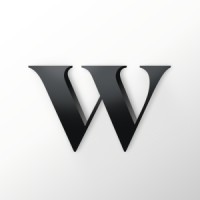 Wealthsimple
Canada
Posted on Thursday, October 5, 2023
Your career is an investment that grows over time!
Wealthsimple is on a mission to help everyone achieve financial freedom by reimagining what it means to manage your money. Using smart technology, we take financial services that are often confusing, opaque and expensive and make them transparent and low-cost for everyone. We're the largest fintech company in Canada, with over 3 million users who trust us with more than $20 billion in assets.
Our teams ship often and make an impact with groundbreaking ideas. We're looking for talented people who keep it simple and value collaboration and humility as we continue to create inclusive and high-performing teams where people can be inspired to do their best work.
As a Director, Capital Management, you will report to the VP, Treasurer and Head of Capital and work as a strategic partner within the Treasury team. You will interact directly with the broader Finance functions (FP&A and Accounting) and key functional leaders within Wealthsimple to support effective and efficient capital management. As a trusted balance sheet management advisor, you will provide advice on capital planning, allocation and optimization and collaborate with leaders in product, operations, finance, legal, regulatory and compliance to find creative solutions to complex problems. You are adaptable, flexible, and thrive in a collaborative, innovative environment where two days rarely look the same.
In this role, you will have the opportunity to:
Responsible for overall capital management of Wealthsimple which includes capital planning, forecasting, effective allocation and optimization initiatives
Lead the capital planning effort to ensure adequate and optimal capital positions for each material legal entity through close collaboration with FP&A, product leaders and regulatory reporting teams
Drive capital allocation strategies with consideration of the return and cost of capital, risk assessment on the assets, capital stress testing and other relevant implications
To support growth and scalability, propose and execute capital optimization ideas to further enhance capital efficiency for the organization
Maintain and monitor external regulatory and internal capital requirement ratios to keep our capital level within our risk appetite; and perform periodic review and recalibration on the capital risk limits framework
Recommend, review and execute all inter-company capital transactions and any obligations guarantee requests
Enhance and maintain Wealthsimple's capital policy and capital risk management framework
We're looking for someone who has:
10+ years of capital and balance sheet management experience at a financial institution or FinTech
A passion for technology and creative solutioning
Knowledge of capital structure, asset liability management, assets risk assessments and balance sheet optimization
Deep understanding of regulatory capital requirements for a broker-dealer; and general capital ratio concepts
Prior experience in capital planning and forecasting, capital budgeting/allocation; and capital stress testing
Strong communication skills and ability to explain complex concepts effectively to a non-Treasury audience
Strong analytical and problem-solving skills with superior attention to detail
Why Wealthsimple?
🤑 Competitive Salary with top-tier health benefits and life insurance
📈 Retirement savings matching plan using Wealthsimple Work
🌴 20 vacation days per year and unlimited sick and mental health days
📚 Up to $1500 per year towards wellness and professional development budgets respectively
🛫 90 days away program: Employees can work internationally in eligible countries for up to 90 days per calendar year
🌎 A wide variety of peer and company-led Employee Resource Groups (ie. Rainbow, Women of Wealthsimple, Black @ WS)
💖 Company-wide wellness days off scheduled throughout the year
We're a remote-first team, with over 1000 employees coast to coast in North America. Be a part of our Canadian success story and help shape the financial future of millions — join us!
DEI Statement
At Wealthsimple, we are building products for a diverse world and we need a diverse team to do that successfully. We strongly encourage applications from everyone regardless of race, religion, colour, national origin, gender, sexual orientation, age, marital status, or disability status.
Accessibility Statement
Wealthsimple provides an accessible candidate experience. If you need any accommodations or adjustments throughout the interview process and beyond, please let us know, and we will work with you to provide the necessary support and make reasonable accommodations to facilitate your participation. We are continuously working to improve our accessibility practices and welcome any feedback or suggestions on how we can better accommodate candidates with accessibility needs.