Staff Content Designer (16 month contract)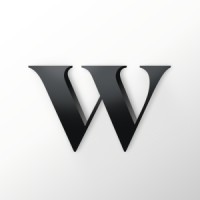 Wealthsimple
Design
Remote
Posted on Wednesday, October 4, 2023
Your career is an investment that grows over time!
Wealthsimple is on a mission to help everyone achieve financial freedom by reimagining what it means to manage your money. Using smart technology, we take financial services that are often confusing, opaque and expensive and make them transparent and low-cost for everyone. We're the largest fintech company in Canada, with over 3 million users who trust us with more than $20 billion in assets.
Our teams ship often and make an impact with groundbreaking ideas. We're looking for talented people who keep it simple and value collaboration and humility as we continue to create inclusive and high-performing teams where people can be inspired to do their best work.
About the Team
We're a close-knit UX team made up of Product and Content Designers. Product Designers are embedded on product teams so that we can be involved with projects from the get-go, but work really closely with other disciplines at every stage of the process. Content Designers are critical enablers that empower teams to create great content for our product suite, while also contributing directly on key initiatives. But what unites us all is our empathy for our users and a desire to set a really high bar for the products and experiences we create.
In this role, you will:
Improve the user experience by understanding our client's needs, deciding what information to show them to help them to support their goals, organizing information in an intuitive way, and guiding teams to write final UI copy that is clear and easy to understand.
Enable the design and product team to write high-quality product content in a consistent voice and tone by developing guidelines and templates, creating processes or workflows, and mentoring and teaching content design skills.
Work with key product teams to develop content strategy and write content for our most impactful and ambiguous initiatives.
Build strong partnership with Brand & Editorial teams to deliver a unified voice & tone across all touchpoints.
Partner with the design systems team to contribute content guidelines and best practices to our Design System.
Collaborate closely with our localization specialist to support our French-speaking clients
We're looking for someone who:
Has leadership experience in content design – either from leading content design teams, or by establishing a content design practice.
Has experience developing content standards, or integrating product content best practices and guidelines into a design system.
Can bring clarity and humanity to intimidating financial language.
Can think strategically about content and design while also executing on the details at a tactical level.
Can juggle multiple competing priorities and work quickly and decisively across different contexts.
Can empower others through mentorship, coaching, and sharing best practices + techniques.
Can work with Marketing and Brand teams to deliver a unified and consistent voice and tone across all touch points.
Is a great collaborator and listener who loves to work together to understand and solve client problems.
Is interested in personal finance and investing, and is excited to help introduce these ideas to others.
Why Wealthsimple?
🤑 Competitive Salary
📈 Retirement savings matching plan using Wealthsimple Work
🌴 20 vacation days per year
🛫 90 days away program: Employees can work internationally in eligible countries for up to 90 days per calendar year
🌎 A wide variety of peer and company-led employee resource groups (ie. Rainbow, Women of Wealthsimple, Black @ WS) Employee Resource Groups
💖 Company-wide wellness days off scheduled throughout the year
We're a remote-first team, with over 1000 employees coast to coast in North America. Be a part of our Canadian success story and help shape the financial future of millions — join us!
At Wealthsimple, we are building products for a diverse world and we need a diverse team to do that successfully. We strongly encourage applications from everyone regardless of race, religion, colour, national origin, gender, sexual orientation, age, marital status, or disability status.
Wealthsimple provides an accessible candidate experience. If you need any accommodations or adjustments throughout the interview process and beyond, please let us know, and we will work with you to provide the necessary support and make reasonable accommodations to facilitate your participation. We are continuously working to improve our accessibility practices and welcome any feedback or suggestions on how we can better accommodate candidates with accessibility needs.