Manager, Supervision Compliance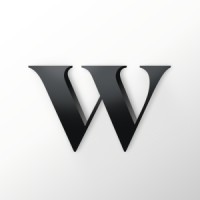 Wealthsimple
Legal
Remote
Posted on Monday, September 4, 2023
Your career is an investment that grows over time!
Wealthsimple is on a mission to help everyone achieve financial freedom by reimagining what it means to manage your money. Using smart technology, we take financial services that are often confusing, opaque and expensive and make them transparent and low-cost for everyone. We're the largest fintech company in Canada, with over 3 million users who trust us with more than $20 billion in assets.
Our teams ship often and make an impact with groundbreaking ideas. We're looking for talented people who keep it simple and value collaboration and humility as we continue to create inclusive and high-performing teams where people can be inspired to do their best work.
In this role, you will be responsible for:
Conducting supervision of account activity and the opening and approving of new accounts for securities and options.
Building and iterating on written policies and procedures designed to comply with Wealthsimple's supervision obligations under applicable CIRO rules and securities laws.
Managing and advising on the processes and vendors used to conduct and maintain evidence of supervision.
Providing advice and support to the relevant stakeholders, including the firm's Investment Representatives, on policies and procedures, controls, policy exceptions and regulatory rules.
Preparing and providing regular training to Investment Representatives and other employees on Wealthsimple's business model, applicable securities legislation and rules, and our regulatory obligations.
Supporting with other assignments and projects as required.
We're looking for someone who has:
5+ years of experience working in a brokerage environment with expertise in supervision
Completed the necessary licensing courses and has the requisite experience to be registered as, or has previously been registered as, a Supervisor designated to be responsible for the opening of new accounts and supervision of account activity and options accounts (Investment Dealer Supervisors Course, Options Supervisors Course, and both the Derivatives Fundamentals Course and the Options Licensing Course or the Derivatives Fundamentals and Options Licensing Course)
Industry knowledge - comprehensive knowledge of regulatory requirements for conducting supervision of securities and options trading accounts in an order execution only CIRO dealer
Business judgment - demonstrated ability to link business imperatives and regulatory requirements; business creativity and problem-solving mindset
Excellent interpersonal skills and willingness to work in collaboration with various team members; confidence to express views that may be contrary to prevailing wisdom
Strong analytical and problem-solving skills with superior attention to detail; ability to exercise strong judgment in gray areas
Eye for innovation - deep subject matter expertise and process-driven, but who also looks for opportunities to challenge our approach, find new creative solutions, and improve the way we work
Honesty and integrity - doesn't cut corners; does what is right, not what is politically expedient
Why Wealthsimple?
🤑 Competitive Salary with top-tier health benefits and life insurance
📈 Retirement savings matching plan using Wealthsimple Work
🌴 20 vacation days per year and unlimited sick and mental health days
📚 Up to $1500 per year towards wellness and professional development budgets respectively
🛫 90 days away program: Employees can work internationally in eligible countries for up to 90 days per calendar year
🌎 A wide variety of peer and company-led employee resource groups (ie. Rainbow, Women of Wealthsimple, Black @ WS) Employee Resource Groups
💖 Company-wide wellness days off scheduled throughout the year
We're a remote-first team, with over 1000 employees coast to coast in North America. Be a part of our Canadian success story and help shape the financial future of millions — join us!
At Wealthsimple, we are building products for a diverse world and we need a diverse team to do that successfully. We strongly encourage applications from everyone regardless of race, religion, colour, national origin, gender, sexual orientation, age, marital status, or disability status.
Wealthsimple provides an accessible candidate experience. If you need any accommodations or adjustments throughout the interview process and beyond, please let us know, and we will work with you to provide the necessary support and make reasonable accommodations to facilitate your participation. We are continuously working to improve our accessibility practices and welcome any feedback or suggestions on how we can better accommodate candidates with accessibility needs.