Senior Data Science Manager, Investing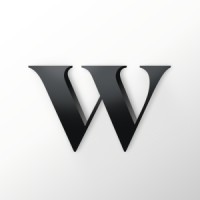 Wealthsimple
Data Science
Canada
Posted on Wednesday, August 2, 2023
Your career is an investment that grows over time!
Wealthsimple is on a mission to help everyone achieve financial freedom by reimagining what it means to manage your money. Using smart technology, we take financial services that are often confusing, opaque and expensive and make them transparent and low-cost for everyone. We're the largest fintech company in Canada, with over 3 million users who trust us with more than $20 billion in assets.
Our teams ship often and make an impact with groundbreaking ideas. We're looking for talented people who keep it simple and value collaboration and humility as we continue to create inclusive and high-performing teams where people can be inspired to do their best work.
About the team:
The Data Science & Engineering (DSE) team consists of analytics engineers, data scientists, and software engineers with diverse educational backgrounds such as math, operations research, economics, computer science, engineering and business. The team is responsible for enabling data-driven decision making and building data products at Wealthsimple.
We achieve these goals by:
- Building a high quality and scalable state-of-the-art data warehouse that powers all decision making
- Leveraging machine learning and algorithms to help Wealthsimple build smarter financial products
- Using decision science to understand the cause and effect of our business decisions
About the role:
We are hiring for a Senior Data Science Manager on the Data Science - Investing team. This role will partner with our Investing Product teams and you will be at the intersection of product, marketing and data science. The Investing Product team is responsible for:
Stocks, Options & Managed Invest:
- Revamp our core experiences to make and continue to expand selection to keep delighting our current users and begin to attract more sophisticated users
- Help build the foundations to enable margin trading, so clients can have more flexibility to take the views they want
Discovery & Engagement:
- Provide personalized, timely discovery and advice on which account(s) and assets a client should consider, and make it really easy to act on their selections
- Surface account insights and performance perspectives, so you can see what you hold in the way an advisor would talk to you
Tiers:
- Develop a world-class status program that rewards clients who consolidate their wealth with us
- Build a platform & program that offers compelling discounts, premium support, financial advice, lifestyle benefits and access to exclusive products to our highest value clients
In this role, you will have the opportunity to:
Manage the partnership with our Investing Product team to support works across some of Wealthsimple's highest priority efforts
Lead a best-in-class team of data scientists and grow each individual
Build robust, efficient, and integrated data models in cloud data warehouse that will be used as the source of truth for analytics across the Investing product organization
Set organizational standards and influence our data science and engineering culture.
Apply statistical techniques and build machine learning models to solve real life product problems and to inform product decisions and strategies
Apply software engineering best practices like version control and continuous integration to the analytics code base; ensure data models are well tested, documented and maintained
Translate business requirements into data models and analysis that will help stakeholders answer key business questions and inform strategic decisions
Continuously look for the simplest, most effective way to approach challenges; Occam's razor is your friend
Take ownership and ship it
Empower the team by leveraging their diverse educational backgrounds.
Work where you are (while our Canadian offices are located in Toronto, we are a remote-first workforce and you can join from anywhere in Canada!)
Skills we are looking for:
Experience leading multiple Data Science teams and a proven dedication to helping your teams and others grow
Strong business acumen and product sense and ability to help drive strategic vision
Excellent Python & SQL skills, first hand experience working with popular Python libraries such as Pandas, scikit-learn, numpy and Jupyter
Strong understanding of statistics: both frequentist and Bayesian approaches.
Strong understanding of fundamental machine-learning algorithms: regression and decision trees.
We are looking for someone who:
Is able to articulate their stance in a manner that effectively collaborates with different stakeholders
Adjusts quickly to changing priorities and effectively manages complexity and change
Can coach people in their current roles to improve performance and prepare them for future roles
Has exceptional communication skills and is able to communicate effectively to both technical and non-technical teams
Plans, organizes, schedules, and budgets in an efficient, productive manner
Is eager to teach and learn from your team. We value making each other successful!
Is a lifelong learner. You're constantly seeking and welcoming feedback to continue improving yourself and your craft
Why Wealthsimple?
🤑 Competitive Salary with top-tier health benefits and life insurance
📈 Retirement savings matching plan using Wealthsimple Work
🌴 20 vacation days per year and unlimited sick and mental health days
📚 Up to $1500 per year towards wellness and professional development budgets respectively
🛫 90 days away program: Employees can work internationally in eligible countries for up to 90 days per calendar year
🌎 A wide variety of peer and company-led Employee Resource Groups (ie. Rainbow, Women of Wealthsimple, Black @ WS)
💖 Company-wide wellness days off scheduled throughout the year
We're a remote-first team, with over 1000 employees coast to coast in North America. Be a part of our Canadian success story and help shape the financial future of millions — join us!
DEI Statement
At Wealthsimple, we are building products for a diverse world and we need a diverse team to do that successfully. We strongly encourage applications from everyone regardless of race, religion, colour, national origin, gender, sexual orientation, age, marital status, or disability status.
Accessibility Statement
Wealthsimple provides an accessible candidate experience. If you need any accommodations or adjustments throughout the interview process and beyond, please let us know, and we will work with you to provide the necessary support and make reasonable accommodations to facilitate your participation. We are continuously working to improve our accessibility practices and welcome any feedback or suggestions on how we can better accommodate candidates with accessibility needs.