Copywriter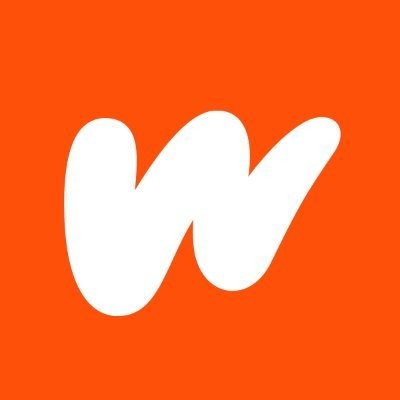 Wattpad
Marketing & Communications
Los Angeles, CA, USA
Posted on Wednesday, May 24, 2023
As the global leader and pioneer of the mobile webcomic format, WEBTOON has revolutionized the comics industry for comic fans and creators. Today, a diverse new generation of international comic artists have found a home on WEBTOON, where the company's storytelling technology allows anyone to become a creator and build a global audience for their stories.
With a massive catalog of incredible digital comics from rising stars on WEBTOON CANVAS platform, and a growing roster of superstar WEBTOON Originals creators, there's something for every type of comic fan on WEBTOON. With an average of 89+ million monthly active users, and WEBTOON adaptations on Netflix, HBO Max, and other screens around the world, WEBTOON's passionate fandoms are the new face of pop culture. The company has worked with DC Comics, Marvel Entertainment, HYBE, and many more of the world's biggest entertainment brands.
As a Copywriter supporting WEBTOON's IP brands, platform, and digital advertising, you will develop compelling written content to excite new audiences and reengage our current readers. We're looking for a dynamic storyteller who can spin a tight, witty trailer script with an eye for the scenes from our series that will engage our digital native audience. As an integral role on the WEBTOON Creative Team, you will work with internal and external stakeholders across Advertising, Content, and Social. You will collaborate closely with designers, motion designers, Art Directors, and marketers to pair your words and ideas with trendsetting, crisp visuals for all social channels and YouTube. This role will primarily support our weekly performance advertising creative content, with some ideation for larger mass ad campaigns. We are looking for someone who loves comics, anime, manga, or popular culture, who's excited by the opportunity to work on a fast-paced team making content seen by millions. PLEASE NOTE: This role supports our Marketing team. It does not involve writing scripts for WEBTOON webcomic series.
PLEASE NOTE: This role supports our Marketing team. It does not involve writing scripts for WEBTOON webcomic series.
What you'll be doing:
Support our creative team by rapidly ideating written content for social media and marketing promoting key WEBTOON series (no drawing skills required!)
Work very closely with motion and visual designers and editors to bring your taglines, scripts and ideas to life.
Craft the way the world learns about our series brands. Write sharp, evocative summaries that make our series sing to new readers and industry partners alike.
Become the voice of our advertising to Gen-Z. Come up with ideas for original YouTube series that boldly differentiate our content library from the pack.
Immerse yourself in WEBTOON's content library. Help craft and edit creative copy for our platform and social advertising channels, with a clear understanding of how users engage with social creative across formats and platforms.
Partner closely with the Advertising Art Director and Creative Director to maintain a clear, authentic voice across video channels.
Stay on top of a variety of social and digital channels to identify content that will appeal to our WEBTOON audience.
Partner with other creatives in guiding creative agencies and production companies on larger advertising initiatives.
Work with Marketing and measurement teams to analyze the performance of your work and make creative adjustments accordingly. A growth mindset is a must!
What we're looking for:
You have 3+ years of experience in a creative agency, gaming company, entertainment or publishing company, production company, or in-house at a brand writing social and digital advertising creative.
You must have experience in writing for social video and ad content.
Visual storytelling – you must be able to use PowerPoint, Excel, Photoshop or another common digital visual medium to convey your ideas to motion and visual designers.
Your portfolio demonstrates an ability to flex between being humorous and engaging to straightforward, to heartwarming. Show us your range.
You have excellent communication skills and can operate with autonomy while exercising good judgement.
You are smart, funny writer but you never let ego get in the way of being a good teammate, especially when collaborating with junior creatives.
As a plus, you have experience guiding your work through production and post-production (video, animation, etc.)
WEBTOON is owned by South Korea's internet conglomerate Naver. In 2021, Naver acquired webnovel app Wattpad. The move aligned WEBTOON, the world's largest digital comics platform, with Wattpad, the world's leading webnovel platform. Together, these storytelling technology platforms reach a combined audience of 166 million people around the world.
Join us and work with some of the biggest artists, IP, and fandoms in comics!