Controller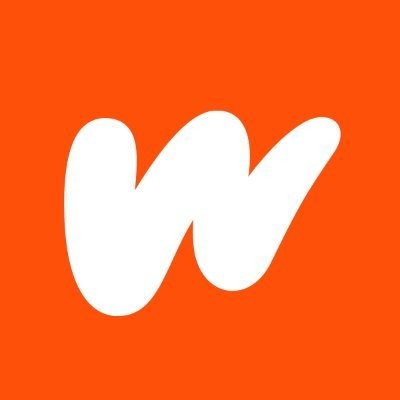 Wattpad
Accounting & Finance
United States · Canada · Remote
Posted on Wednesday, May 24, 2023
Wattpad is a global multiplatform entertainment company whose vision is to entertain and connect the world through stories. Since 2006, we've been on a mission to use the power of community and technology to unleash the full potential of stories to the world. Every month 85 million people around the world spend over 23 billion minutes on Wattpad to share and discover stories they can't find anywhere else. Our brand banner includes: Wattpad, Wattpad WEBTOON Studios, Wattpad Books and Wattpad Brand Partnerships. We're proudly based in Toronto, but our reach is global. Come build the future of entertainment and storytelling, and write your next chapter with us!
We are looking for a Controller to join Wattpad's small but mighty accounting and finance team. Reporting into the CFO, you will be responsible for leading a team of 3 and overseeing the full accounting process from start to finish. You will partner with Wattpad employees from across the organization to drive partnership and cross-collaboration on process and alignment.
What you'll be doing:
Planning, directing and coordinating all accounting operational functions
Managing the accumulation and consolidation of all financial data necessary for an accurate accounting of consolidated business results
Coordinating and preparing internal and external financial statements
Coordinating activities of external auditors
Providing management with information vital to the decision-making process
Assessing current accounting operations, offering recommendations for improvement and implementing new processes
Overseeing tax preparation/compliance and regulatory reporting
Hiring, training and retaining skilled accounting staff
What we're looking for:
Minimum of 10 years leading full cycle accounting experience at a small/mid-sized company (managing a team of at least 2 other accountants)
Self-starter with ability to prioritize work and proven ability to think creatively and solve problems
Extensive managerial experience and proven experience in structuring (and restructuring) finance team roles and responsibilities to achieve the objectives of the team
You have built and maintained a positive team culture that emphasizes productivity and professional satisfaction for team members
Comfortable with balancing the requirements of multiple stakeholder groups with competing priorities by leveraging varying expertise and availability of team members
Well versed in supporting and training team members to allow them to pursue career objectives
You effectively delegate tasks to team members, while at the same time maintaining strong understanding of the details behind the figures
Experience in process orientation to allow for process/system improvements and effective review procedures of team's work
Strong analytical and technology skills and an ability to leverage technology in a manner to optimize efficiency in all financial processes
Experience working with:
Multi-currency environments
Complex procurement process (POs)
IFRS (with particular expertise on IFRS 15 revenue recognition)
Wattpad is conducting all interviews in a distributed manner using applicable third party software where needed and using visual interface tools such as Google Hangouts and Zoom.
About Wattpad
Who are we? Entrepreneurs and Do-ers. Our vision is to entertain and connect the world through stories, and our mission is to use the power of community and technology to unleash the full potential of stories to the world.
What does that mean? We are visionaries, community builders, passionate problem solvers, storytellers, coffee snobs (tea drinkers, too!), curious by nature, and culturally diverse.
What are we obsessed with? Our users. Solving complex problems and maximizing flow. Learning constantly. Building the next great storytelling product. Finding the greatest stories ever told. Dogs (and cats), coffee, and good snacks.
How do we work? Autonomously, collaboratively, respectfully. Balancing with work, family, and play...and all while having a great time.
Wattpad is a remote friendly company and encourages remote candidates to apply as long as they are located and authorized to work in either the US or Canada (excluding Quebec) as a precondition of employment. We are not able to sponsor applicants for work permits.
If you happen to live near the areas of either Toronto, Ontario or Halifax, Nova Scotia, you may also have the opportunity to work from our beautiful offices - 1 located in Downtown Toronto and the other in Halifax.
Culture and Diversity
Wattpad is an equal opportunity employer. We do not discriminate. Period.
Wattpad welcomes and encourages applications from people with disabilities. Accommodations are available on request for candidates taking part in all aspects of the selection process. We have taken a leadership position on creating a culture and an organization that truly values diversity. We are committed to fostering a global team that reflects the diversity of the Wattpad community. At Wattpad, we believe cultural fit doesn't mean culturally identical, and diversity of thought helps us to challenge one another to think big and think differently. We consider employment applicants without regard to age, race, colour, national origin, citizenship, religion, creed, sex, sexual orientation, veteran status, marital status, disability status or any other protected status.
If you have any special needs or accessibility requirements, please let us know. We will do our utmost to accommodate, in accordance with applicable local legislation.
Don't meet all the requirements? Studies show women and people of colour are less likely to apply to jobs if they do not meet all the qualifications. Therefore, in an effort to build a more diverse workplace, we encourage you to apply anyways. You might actually be the right person or you may be a good fit for a number of other openings we currently have.