Director of Product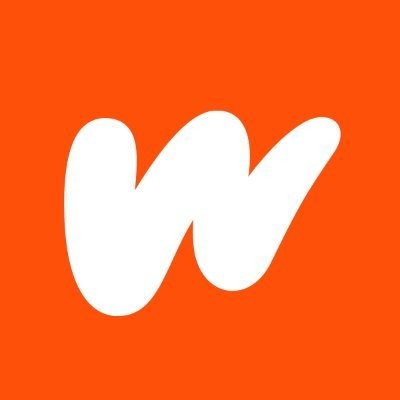 Wattpad
Product
Toronto, ON, Canada
Posted on Tuesday, April 4, 2023
Wattpad is a global multiplatform entertainment company whose vision is to entertain and connect the world through stories. Since 2006, we've been on a mission to use the power of community and technology to unleash the full potential of stories to the world. Every month 85 million people around the world spend over 23 billion minutes on Wattpad to share and discover stories they can't find anywhere else. Our brand banner includes: Wattpad, Wattpad WEBTOON Studios, Wattpad Books and Wattpad Brand Partnerships. We're proudly based in Toronto, but our reach is global. Come build the future of entertainment and storytelling, and write your next chapter with us!
We are currently looking for a Director of Product to join our Product Department. The Product Department at Wattpad is focused on building and evolving our product, the Wattpad app and website that has over 90M users (and growing). As a Director of Product on this team, you will manage a portfolio of products, including subscriptions and payment systems, in addition to overseeing new business models for monetization and growth of content. We are seeking a leader in shaping an emerging creator economy for thousands of writers, empowering more writers to make a living on Wattpad than anywhere else. If you are passionate about fandom, storytelling, the creator economy, and pioneering products for 90M users, then this is the role for you.
What you'll be doing:
Defining, executing and iterating on our business models for different tiers of users such as subscription , through ensuring alignment across Experience Design, Product, Marketing, Finance, Content and Engineering teams
Managing, developing and growing a team of Product Managers to support skill development, performance and overall career growth
Defining and achieving ambitious revenue targets
Working directly with leaders across the organization, including the President, to ensure that our paid models approach supports a broader, cohesive strategy
Ensuring our strategic area is set up for success in achieving our revenue and paying user goals (e.g. right skill sets, tools, processes, support from other teams)
Ensuring the right level of communication re: the direction and performance of paid models out to the broader organization, the Core Leadership Team, and key stakeholders
Help support the overall product practice by improving the capabilities around product discovery, product strategy, stakeholder management and communication, leadership and overall delivery of outcomes
Support the Global Chief Product Officer with broader needs for the practice and strategy.
What we're looking for:
8+ years of professional experience as a Product Manager with a background in monetization products
2+ years of experience in people management or leading a team with a focus on people development or coaching
Excellent leadership and communications skills, including working closely with C-level executives across the company, with a desire to be a leader in the company
Strong stakeholder management with the ability to influence across departments
Experience in and understanding of large scale technology systems
Strong product instincts and an ability to identify the underlying problems in customer pain points
A strategic mindset around key product choices that enable achievement of business goals
Natural curiosity with a thirst to validate assumptions with data, insight and peer discussions
Nice to have:
Experience growing revenue model products and launching new business models
A strong perspective on business models that can help build a creator economy that helps creators earn a living doing what they love
Fluency in English and Korean; ideally both business and conversational proficiency
Wattpad is conducting all interviews in a distributed manner using applicable third party software where needed and using visual interface tools such as Google Hangouts and Zoom.
About Wattpad
Who are we? Entrepreneurs and Do-ers. Our vision is to entertain and connect the world through stories, and our mission is to use the power of community and technology to unleash the full potential of stories to the world.
What does that mean? We are visionaries, community builders, passionate problem solvers, storytellers, coffee snobs (tea drinkers, too!), curious by nature, and culturally diverse.
What are we obsessed with? Our users. Solving complex problems and maximizing flow. Learning constantly. Building the next great storytelling product. Finding the greatest stories ever told. Dogs (and cats), coffee, and good snacks.
How do we work? Autonomously, collaboratively, respectfully. Balancing with work, family, and play...and all while having a great time.
Wattpad is a remote friendly company and encourages remote candidates to apply as long as they are located and authorized to work in either the US or Canada (excluding Quebec) as a precondition of employment. We are not able to sponsor applicants for work permits.
If you happen to live near the areas of either Toronto, Ontario or Halifax, Nova Scotia, you may also have the opportunity to work from our beautiful offices - 1 located in Downtown Toronto and the other in Halifax.
Culture and Diversity
Wattpad is an equal opportunity employer. We do not discriminate. Period.
Wattpad welcomes and encourages applications from people with disabilities. Accommodations are available on request for candidates taking part in all aspects of the selection process. We have taken a leadership position on creating a culture and an organization that truly values diversity. We are committed to fostering a global team that reflects the diversity of the Wattpad community. At Wattpad, we believe cultural fit doesn't mean culturally identical, and diversity of thought helps us to challenge one another to think big and think differently. We consider employment applicants without regard to age, race, colour, national origin, citizenship, religion, creed, sex, sexual orientation, veteran status, marital status, disability status or any other protected status.
If you have any special needs or accessibility requirements, please let us know. We will do our utmost to accommodate, in accordance with applicable local legislation.
Don't meet all the requirements? Studies show women and people of colour are less likely to apply to jobs if they do not meet all the qualifications. Therefore, in an effort to build a more diverse workplace, we encourage you to apply anyways. You might actually be the right person or you may be a good fit for a number of other openings we currently have.