Hardware Sensor Engineer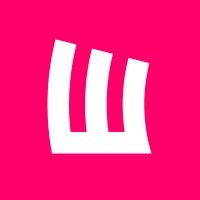 Waabi
Other Engineering
San Francisco, CA, USA
Posted on Saturday, April 29, 2023
Waabi, founded by AI pioneer and visionary Raquel Urtasun, is an AI company building the next generation of self-driving technology. With a world class team and an innovative approach that unleashes the power of AI to "drive" safely in the real world, Waabi is bringing the promise of self-driving closer to commercialization than ever before. Waabi is backed by best-in-class investors across the technology, logistics and the Canadian innovation ecosystem.
With offices in Toronto and San Francisco, Waabi is growing quickly and looking for diverse, innovative and collaborative candidates who want to impact the world in a positive way.
To learn more visit: www.waabi.ai
As a Sensor Engineer at our self-driving trucking company, you will be responsible for the design, characterization, and implementation of sensors and sensing systems for autonomous trucks. Your main focus will be to ensure that the self-driving trucks are equipped with high-quality sensors that can accurately and reliably detect and interpret their surroundings, including obstacles, road conditions, and other vehicles.
You will...
- Design and architect an advanced sensor constellation for autonomous trucks.
- Characterize and test new sensors and sensing systems for autonomous trucks.
- Collaborate with other teams, including hardware and software engineers, to ensure that the sensors are integrated with the autonomous trucking system.
- Analyze and evaluate sensor performance, and develop strategies for improving accuracy, reliability, and durability.
- Collaborate across teams to develop and implement calibration procedures for sensors.
- Conduct sensor field testing and data collection.
- Document and report on sensor development and testing progress.
Qualifications:
- Bachelor's or Master's degree in Electrical Engineering, Computer Science, or related field.
- Minimum of 3 years of experience in sensor design and development, preferably for autonomous vehicles or robotics.
- Strong knowledge of sensor technologies such as lidar, radar, cameras, GNSS, INS, and ultrasonic sensors.
- Familiarity with sensor data acquisition, processing, and analysis techniques.
- Experience with signal processing, statistics, and machine learning algorithms.
- Proficiency in Python for data analysis and visualization.
- Strong problem-solving skills and attention to detail.
- Excellent written and verbal communication skills.
- Ability to work independently and collaboratively in a fast-paced, dynamic environment.
- Open-minded and collaborative team player with the willingness to help others.
- Passionate about self-driving technologies, solving hard problems, and creating innovative solutions.
The US yearly salary range for this role is: $109,000 - 192,000 USD in addition to competitive perks & benefits. Waabi (US) Inc.'s yearly salary ranges are determined based on several factors in accordance with the Company's compensation practices. The salary base range is reflective of the minimum and maximum target for new hire salaries for the position across all US locations. Note: The Company provides additional compensation for employees in this role, including equity incentive awards and an annual performance bonus.
Perks/Benefits:
Waabi provides a competitive benefits package that includes:
- Competitive compensation and equity awards
- Premium choices for Health and Wellness benefits that include Medical, Vision and Dental coverage
- Unlimited Vacation
- Flexible hours and Work from Home support
- Daily drinks, snacks and catered meals (when in office)
- Regularly scheduled team building activities and social events
- As we grow, this list continues to evolve!
Waabi is a technology start-up building technologies to transform the way the world moves. Join our talented team to be a part of the future and to make an impact!
Waabi is an equal opportunity employer. We celebrate diversity and are committed to creating a supportive, inclusive, and accessible workplace for all our employees. We seek applicants of all backgrounds and identities, across race, color, ethnicity, national origin or ancestry, age, citizenship, religion, sex, sexual orientation, gender identity or expression, military or veteran status, marital status, pregnancy or parental status, caregiver status, disability, or any other characteristic protected by law. We make workplace accommodations for qualified individuals with disabilities as required by applicable law. If reasonable accommodation is needed to participate in the job application or interview process please let our recruiting team know.