Performance Marketing Manager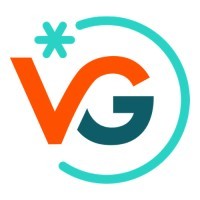 Virtual Gurus
Marketing & Communications
Posted on Friday, October 6, 2023
As Virtual Gurus continues to scale rapidly, we're looking for a proven and results-oriented B2B lead generation expert to drive pipeline growth. This newly created role will be an integral, hands-on position within our small but mighty (and growing!) Marketing team.
We're looking for an analytical and results-driven creative to join our Marketing Team in the role of
Performance Marketing Manager

.

The Performance Marketing Manager will be responsible for developing paid media marketing (PPC, SEM, display and paid social) and search engine optimization (SEO) strategies, as well as creating and implementing campaigns and content. This role demands the successful candidate to possess skills in: research and analytics, creativity, digital marketing expertise, versatility, and adaptability.
Some key responsibilities of the role:
Build and execute paid media plans to drive traffic and leads for both sides of our marketplace (Clients and Virtual Assistants) across multiple channels, including SEM, display, paid social, paid email, and referral links.
Optimize the performance of ads, campaigns, and landing pages to maximize conversions as cost-effectively as possible.
Conduct keyword and competitor research, and make suggested adjustments to achieve best results.
Develop SEO/SEM assessments and recommendations and translate them into technical or copy requirements.
Collaborate with internal teams, agencies, and/or freelancers to improve website UX and conversion performance.
Identify trends and insights, and provide recommendations on ad creative and spend optimization.
Continuously testing and iterate to find the best multi-channel paid mix, including testing of new channels.
Implement campaign tracking and reporting via Google Tag Manager, Google Analytics, and other web analytics tools.
Report regularly on paid media performance and key metrics.
Identify and analyze marketing performance issues and recommend solutions.
Deliver quantifiable improvements in ROI and cost per conversion across all channels.
How do you know if this role is for you?
You have at least 6 years of marketing experience, with at least 3 years focused on performance marketing and paid media for high-growth startups, scaleups, two-sided marketplaces, or SaaS organizations.
You have in-platform experience setting up ad campaigns in Google, Bing, Meta, and LinkedIn.
You are more than confident with your level of ad copywriting skills and have industry experience developing search and web content.
You're familiar with leading SEM/SEO software and tools (e.g., Google Search Console, Google AdWords) for optimizing and managing campaigns and content.
You're comfortable setting up goal tracking and A/B tests via Google Analytics (GA4), Google Tag Manager, and other web analytics tools, and you're familiar with keyword planning tools such as SEMrush, Moz, Ahrefs, or similar.
You have a proven track record of building and scaling acquisition campaigns with a strong focus on ROI.
You have experience in crafting key performance indicators (KPIs) across the full funnel and implementing continuous improvement practices.
With your exceptional analytical skills, you can identify opportunities within complex datasets and recommend actions based on insights.
You have strong written and verbal communication skills.
You're comfortable in an unstructured, fast-paced startup or scale-up environment.
You're dedicated to (and excited about!) VG's crazy rapid growth plans and our social mission to support traditionally underrepresented communities.
You foster collaborative relationships and environments, and are passionate about building bridges across organizations.
You share our values (customer service, continuous learning, innovation, and equality, to name a few), and it shows.
Diversity is important to you; so much so that you seek it out and actively learn about other perspectives.
What's in it for you? A total rewards package:
Base salary plus annual performance bonus
Health and dental benefits
More valuable perks like flex time and social hours
Convenient central location in Calgary, with onsite gym
Comfy office space – more beanbag than boardroom
A team that walks the talk on equity, diversity and inclusion
Being part of an amazing story
About Virtual Gurus
Virtual Gurus is a well-established scale-up providing a Talent-as-a-Service platform to organizations requiring fractional help with administrative functions. We're proud of what makes us different: a crazy strong social mission to provide fairly paid opportunities to individuals from historically underrepresented communities.
We leverage proprietary technology to match organizations with highly skilled Canadian and American virtual assistants. Whether an organization needs a dedicated assistant, special project support, or help with occasional tasks, we're your people.
We look for people who are passionate, not content to let things happen; who show empathy towards clients and virtual assistants and don't operate from a place of solitude without asking questions; who are diligent in their work, but not controlling; and who work to achieve a high level of competence without trying to achieve perfection.
Belief in our social mission fuels us to deliver exceptional experiences to clients, so we can continue to provide opportunities to our virtual assistants. We walk the talk on equity, diversity, and inclusion. Learn more at thevirtualgurus.com | Twitter | Facebook | Instagram | LinkedIn
Ready to apply?
Submit your resume below along with a short message telling us what intrigues you about Virtual Gurus, why you'd be awesome for the role and why we should hire you.