Placement Specialist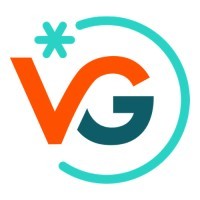 Virtual Gurus
Calgary, AB, Canada · Remote
Posted on Friday, November 18, 2022
Virtual Gurus is a marketplace of highly-skilled remote workers from traditionally underrepresented communities who help busy entrepreneurs and organizations accomplish more. We're proud of what makes us different: a crazy strong social mission to provide earning opportunities to underrepresented folx, and our focus on curating the match between virtual assistant and client.‍
We're looking for an intuitive individual that prides themselves on their active listening skills to join us as a

Placement Specialist.‍
Need to know more before you apply?
Placement Specialists play an integral role in the Virtual Gurus lifecycle. Responsible for matching clients with their virtual assistants and ensuring a great fit for a long and successful relationship. The Placement Specialist (PS) must have keen intuition, be a great active listener, and be committed to building relationships with both virtual assistants (VAs) and clients. Do you enjoy solving puzzles and connecting the right people with one another? This could be a great opportunity for you!
Essential Duties and Responsibilities
Work with Success Managers to pair virtual assistants (VAs) with clients based on required knowledge and skill sets.
Partner and collaborate with Success Managers to ensure a smooth client onboarding experience:

Partaking in virtual matching calls to help assess and understand client needs.
Assisting with any other client issues or concerns that may come up.
Work closely with the VA team to maintain an understanding of their skills and availability
Ensure and maintain alignment between clients and their VA(s) when it comes to skill requirements and personality/work style alignment; we are striving for the right match on the first attempt.
Rehome clients with new VAs whenever necessary; the Success Managers will always aim to resolve issues before the PS resorts to finding a new VA for a client as this process can be disruptive to the experience.
Look for opportunities to level up our VA team and provide coaching on how to expand on their existing skills and expertise.
How do you know if this role is for you?
You have 2 years of experience working in a Client Success or customer service role.
You thrive in a startup or scale-up environment, and are keen to navigate ongoing change.
Diversity is important to you, so much so that you seek it out and actively learn about other perspectives.
Strong Intuition – Ability to use intuitive judgment in matching clients with the right virtual assistants the first time.
Active Listening – Paying full attention to what clients and VAs are saying and possessing the ability to fill in the blanks when necessary.
Relationship Building – Skill in establishing and maintaining positive relationships with clients and VAs.
Empathy – Capacity to put yourself in the perspective of the client or VA with consideration of our social mission.
Collaboration – Ability to work well with different teams, build consensus, and foster a cooperative work environment.
Time Management – Ability to manage one's own time and prioritize tasks to meet deadlines.
Coaching – Ability to guide and support VAs in their professional development.
Conflict Resolution – Ability to manage and resolve conflicts, grievances, confrontations, or disagreements in a constructive, win-win manner.
Organizational Skills – Ability to keep work processes orderly and efficient.
Cultural Awareness – Ability to understand and respect the diversity and individual differences of clients and VAs.
What's in it for you?
Base salary plus performance bonus
Health, dental, and other insurance benefits
Other valuable perks like meals on VG and flex time
A team that walks the talk on equity, diversity and inclusion
Fun work atmosphere and regular social events
Being part of an amazing story
Virtual Gurus leverages proprietary technology to match organizations with highly skilled Canadian and American virtual assistants. Whether an organization needs a dedicated assistant, special project support, or help with occasional tasks we're your people.
We look for people who are passionate, not content to let things happen; show empathy towards clients and virtual assistants and not operate from a place of solitude without asking questions; who are diligent in their work, but not controlling; and work to show a high level of competence without trying to achieve perfection.
Belief in our social mission fuels us to deliver exceptional experiences to clients, so we can continue to provide opportunities to our virtual assistants. We walk the talk on equity, diversity and inclusion. In support of our social mission, candidates who identify as Indigenous, BIack, Person of Colour, woman and/or 2SLGBTQIA+ will be given preference in the selection process [s16(1) CHRA]. Learn more at thevirtualgurus.com | Twitter | Facebook | Instagram | LinkedIn.
Ready to apply?
Submit your resume below along with a short message telling us what intrigues you about Virtual Gurus, why you'd be awesome for the role and why we should hire you.