Senior Firmware Engineer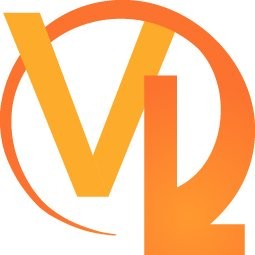 ventureLAB
Software Engineering
Markham, ON, Canada
Posted on Saturday, October 28, 2023
About Us: AssetFlo is a startup working on building the next generation of asset tracking. The founding team built and validated the company's first generation of distributed location platform which combines wireless sensors with advanced localization technology and ML to track any assets indoors and outdoors. We are focused on increasing visibility for many industries including warehousing, mining, construction, and transportation.
‍
Job Description: We are seeking an exceptional Firmware Engineer with a deep understanding of telco connectivity, LTE-M, GPS algorithm, and wireless networking via BLE, WiFi, and UWB. As a Senior Firmware Engineer, you will be instrumental in designing, developing, and optimizing firmware solutions for our innovative IoT asset-tracking products, incorporating GPS functionality, and leveraging Tiny ML capabilities.
‍
RESPONSIBILITIES:
Collaborate with the founders and other team members to define specifications, and technical roadmap for our asset tracking devices.
Architect efficient and reliable firmware solutions, considering performance, power consumption, security, and interoperability requirements.
Design, develop, and debug firmware for telco connectivity solutions, integrating LTE-M, BLE, UWB, GPS, and other wireless communication protocols.
Implement firmware features, including device communication, protocol stack integration, data encryption, error handling, GPS positioning, and mesh networking.
Conduct thorough testing and verification of firmware, ensuring compliance with industry standards and addressing any identified issues or bugs.
Optimize firmware performance, memory utilization, and power efficiency, making trade-offs between functionality and resource constraints.
‍
IDEAL CANDIDATE
Proven industry experience (at least 4 years) in firmware development, with a strong focus on telco connectivity and wireless communication protocols.
Proficiency in embedded C/C++ programming and familiarity with real-time operating systems (Zephyr, FreeRTOS etc.) and firmware development tools.
Strong experience in developing applications for microcontrollers and microprocessors.
Good understanding of telco connectivity technologies such as LTE-CAT1, LTE-M, NB-IoT
Familiarity with IoT protocols (MQTT, BLE, UWB, WiFi) and integration with cloud platforms.
Experienced in GPS technology and positioning and localization algorithms.
Familiarity with Tiny ML to develop ml models for resource-constrained devices.
Strong attention to details toward problem-solving and analytical skills
Good communication skills to effectively collaborate with the hardware and cloud team.
‍
WHAT WE OFFER
Growth opportunity with an early-stage company,
Work from home and flexible schedule,
An opportunity to learn from a highly supportive management team.
‍
HOW TO APPLY
Email your resume to info@assetflo.com and include a link to one of your social profiles (LinkedIn, Github, Twitter, etc.) or any available links to your work portfolio.