Lead, Capital Investment — Job ID 202331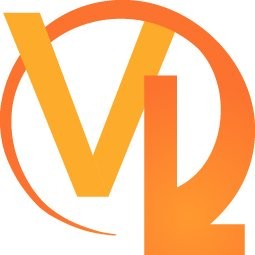 ventureLAB
Markham, ON, Canada
Posted on Saturday, October 14, 2023
About ventureLAB
ventureLAB is a not-for-profit leading global founder community for hardware technology and enterprise software companies in Canada. Our organization is led by seasoned entrepreneurs and business leaders with decades of industry experience in building IP-rich start-ups, scale-ups, and global multinationals to help businesses scale. Located at the heart of Ontario's innovation corridor in York Region, ventureLAB is part of one of the biggest and most diverse tech communities in Canada. Since 2011, ventureLAB has enabled over 2,000 tech ventures to create over 4,000 jobs and raise more than $200 million in investment capital through our initiatives focused on raising capital, talent retention, technology and IP commercialization, and customer acquisition. Together with our community of entrepreneurs, innovators, investors, and partners, we enable technology startups to accelerate the commercialization of transformational products on a global scale. ventureLAB is home to the Hardware Catalyst Initiative — Canada's only lab and incubator for hardware and semiconductor-focused companies. At ventureLAB, we grow globally competitive tech titans that build-to-scale in Canada — for global markets.
Our Mission
We grow globally competitive tech titans that build-to-scale in Canada.
Our Vision
Born Global. Built to Scale. Inclusive by Design. Inspire a new generation of global founders who choose Canada to scale IP-rich tech titans creating innovative hardware and scale-ready enterprise software solutions that transform communities and establish a blueprint for a more sustainable, inclusive tech ecosystem.
Our Values — Team RIVIR
Relentless: We are tenacious and resilient. We follow through and remove roadblocks so together we succeed and go further.
Inclusive: We are empathetic, open-minded and collaborate respectfully so that we build trust with each other and value diverse opinions, ideas and perspectives to learn and make better decisions.
Visionary: We inspire bold futures with our founders, team, partners and community by challenging each other respectfully and thinking differently.
Innovative: We celebrate ingenuity and empower the team to create new ideas, processes and strategies. We are curious and resourceful by asking questions for clarity.
Results: We are proactive and plan. We are accountable and focused. We are direct and transparent through fact-based discussions.
ventureLAB is made up of passionate, driven individuals, and is growing quickly. It is a fast-paced, flexible environment where individual contributors make a big difference and work collaboratively to achieve shared goals. We are proud to be one of Canada's Most Admired Corporate Cultures and a Great Place to Work®.
‍
Position Profile
Reporting to the Director, Founder Services, the Capital Investment Lead will spearhead the operational and strategic facets of the Capital Investment Program. This role is pivotal in ensuring the efficient and effective management of the program, with a focus on meeting it's goals, diversifying funding sources, and integrating it seamlessly with other ventureLAB programs.
As ventureLAB continues to grow its Capital Investment Program, the Capital Investment Lead will play a crucial role in strengthening the team, diversifying partnerships, and laying the foundation for the program's future success. This role will focus on delivering on the current partnership with IRAP, diversifying its team and partners to ensure a sustainable growth strategy, and working with the Programs team to integrate investment readiness across ventureLAB's programs (HCI, Accelerate AI, Accelerated Growth, Canada Catalyst, and others)
ventureLAB's Capital Investment Program works with scale-ready companies to establish a long-term capital strategy and support rapid business growth. Since 2012, our experienced Advisors have worked with hundreds of founders, enabling them to raise over $150 million in private investment. ventureLAB™ has relaunched and expanded the reach of our Capital Investment Program with specific opportunities for underrepresented and early-stage founders across Canada. Our team is now providing a broad and diverse founder community with guidance and expertise through the entire fundraising process, from refining investment pitches to connecting founders with strategically-aligned investors to further their investment goals.
Responsibilities
The Capital Investment Lead will:
Team Management and Leadership:
Lead the Capital Investment team, including associate, advisors and coordinator to deliver on program scope and goals.
Foster a culture of collaboration and integration between the Capital Investment Program and other ventureLAB departments, including advisors, mentors, and partners.
Hire, onboard, and mentor new team members, ensuring alignment with ventureLAB's vision and values.
Facilitate and oversee review panels, clinics, events, and workshops tailored to assist founders in their growth journey
Partnerships and Strategic Growth:
Identify and establish partnerships for market expansion, focusing on diversifying funding sources and reducing dependency on government support.
Establish partnership and relationship with other innovation hubs to support broader founder communities across Canada.
Foster relationships with both Canadian and international VCs, Angel groups, balancing reputational quality with funding needs.
Strengthen ties with other ventureLAB programs and global networks. Collaborate with marketing and partnership teams to promote the program's value proposition and success stories.
Program Management:
Oversee the entire lifecycle of the Capital Investment Program, from initial discovery to partnership plans. Engage proactively with founders to gain insights into their requirements and challenges.
Ensure clear communication and alignment between advisors, the programs team, and other relevant departments.
Delivering on ventureLAB's founder focus - update and deepen processes and operations to onboard new ventures, monitor their progress, and maintain up-to-date records within Sales force.
Lead the review panels and selection and onboarding processes, ensuring a consistent and high-quality experience for all stakeholders.
Operational Excellence:
Implement consistent processes and best practices across capital investment offers to ensure a high-quality experience for clients and advisors. Provide operational leadership, ensuring the efficient and effective management of the Capital InvestmentProgram and its alignment with ventureLAB's broader objectives.
Address current gaps in the investment market, ensuring the program's materials, design, and approach are up-to-date and relevant.
Embed equity in the recruitment, delivery, and ongoing program to ensure the team delivers for a broad and diverse founder community.
Work closely with the team of advisors to curate and disseminate investment readiness training, events, programs, and services beneficial to diverse founders, ensuring visibility through various platforms including the Innovation Space, hosting events, national events, and the monthly Programs Newsletter.
Provide reporting support and ensure reporting is done accurately and on time. Ensure timely and accurate reporting, supporting both internal assessments and external stakeholder requirements.
Other duties as required.
What We Offer
An opportunity to play a pivotal role in ventureLAB's growth and success.
A collaborative and inclusive work environment.
Competitive compensation
Opportunities for professional growth and development
Hybrid working environment
Qualifications
With your background and experience, you can confidently manage both internal and client-side requirements, thriving in a fast-paced, growth-centric environment.
A vast network in the innovation and investment ecosystems, with experience working with diverse startups and investors, including VCs, PEs, and Angel groups in Canada and globalecosystems.
Preferred post-secondary education in business, entrepreneurship, or a related field with 3-5years of related business experience, preferably in consulting firms, accelerators, or similar organizations. Preferably an MBA or equivalent executive-level experience.
Experience in managing a team of executives, a customer centric operations, building andmaintaining relationships with partners, and delivering for diverse stakeholders.
Experience working with early and scaling start-ups as an advisor, consultant, or boardmember, including hardware and AI. 7-10 years of experience in VC, a Venture Studio, an earlystage startup, a consulting firm, or a growing or scaling tech company.
Experience raising or investing in tech startups in Canadian or global ecosystems.
Possesses a strong service mentality, aligning diverse stakeholders and a great team player. Atrack record of coaching and developing team members.
Must be a hands-on self-starter with the ability to manage multiple tasks and shifting priorities.Motivated, organized, flexible, and highly accountable.
Exceptional communication, networking, problem-solving, negotiation, and conflict resolution abilities. Demonstrates great interpersonal skills along with excellent verbal and written communication skills.
The ability to develop a strong point of view combined with the openness to evolving that view based on new data;
Excellent judgment, mature personality, and experience working with executives; a sophisticated and well-connected, worldly businessperson.
Technical: Proficient with Microsoft Office and G-Suite. Experience working with Salesforce isan asset. Knowledge of program management best practices.
Strong analytical and problem-solving skills, excellent time-management and organizationalskills.
How to Apply
Apply by Friday, October 30, 2023 to hr@venturelab.ca quoting "Capital Investment Lead – Job ID202331" in the subject line. Include your resume, salary expectations, and a brief note telling us why you'd be a great addition to the ventureLAB team. Early submissions are encouraged as applications will be reviewed on a rolling basis.
In addition to salary, ventureLAB offers a comprehensive benefits package, learning and development opportunities, 4 weeks of vacation, and 2 weeks of holiday time in December.
At ventureLAB, we value diversity, inclusion, and respect. Diverse experience, perspectives, and backgrounds bring great ideas and create stronger teams — we embrace it, because we know that by including everyone, we all thrive. Accommodations are available on request for candidates with disabilities taking part in the recruitment process.
We thank all applicants for their interest, however, only qualified candidates will be contacted.
Response to COVID-19
Effective December 1, 2021, all newly hired employees will be required to provide proof of fullvaccination (first and second dose) against COVID-19 of a vaccine currently approved by HealthCanada or provide documentation to support an exemption based on grounds covered by the OntarioHuman Rights Act (i.e. medical exemption).