Director, Innovation Space & Community - Job ID 202329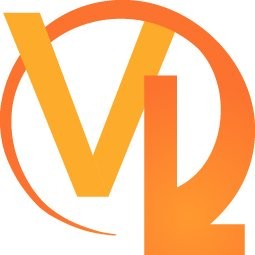 ventureLAB
Sales & Business Development
Markham, ON, Canada
Posted on Saturday, October 7, 2023
About ventureLAB
ventureLAB is a not-for-profit leading global founder community for hardware technology and enterprise software companies in Canada. Our organization is led by seasoned entrepreneurs and business leaders with decades of industry experience in building IP-rich start-ups, scale-ups, and global multinationals to help businesses scale. Located at the heart of Ontario's innovation corridor in York Region, ventureLAB is part of one of the biggest and most diverse tech communities in Canada. Since 2011, ventureLAB has enabled over 3,500 tech ventures to create over 5,000 jobs and raise more than $340 million in investment capital through our initiatives focused on raising capital, talent retention, technology and IP commercialization, and customer acquisition. Together with our community of entrepreneurs, innovators, investors, and partners, we enable technology startups to accelerate the commercialization of transformational products on a global scale. ventureLAB is home to the Hardware Catalyst Initiative — Canada's only lab and incubator for hardware and semiconductor-focused companies. At ventureLAB, we grow globally competitive tech titans that build-to-scale in Canada — for global markets.
‍
Our Mission
We grow globally competitive tech titans that build-to-scale in Canada.
‍
Our Vision
Born Global. Built to Scale. Inclusive by Design. Inspire a new generation of global founders who choose Canada to scale IP-rich tech titans creating innovative hardware and scale-ready enterprise software solutions that transform communities and establish a blueprint for a more sustainable, inclusive tech ecosystem.
‍
Our Values — Team RIVIR
Relentless: We are tenacious and resilient. We follow through and remove roadblocks so together we succeed and go further.
Inclusive: We are empathetic, open-minded and collaborate respectfully so that we build trust with each other and value diverse opinions, ideas and perspectives to learn and make better decisions.
Visionary: We inspire bold futures with our founders, team, partners and community by challenging each other respectfully and thinking differently.
Innovative: We celebrate ingenuity and empower the team to create new ideas, processes and strategies. We are curious and resourceful by asking questions for clarity.
Results: We are proactive and plan. We are accountable and focused. We are direct and transparent through fact-based discussions.
‍
ventureLAB is made up of passionate, driven individuals, and is growing quickly. It is a fast-paced, flexible environment where individual contributors make a big difference and work collaboratively to achieve shared goals. We are proud to be one of Canada's Most Admired Corporate Cultures and a Great Place to Work®.
‍
Position Profile
Reporting to the VP, Hardware Catalyst Initiative, Director, Innovation Space & Community will be responsible for the planning and end-to-end management of ventureLAB's innovation hubs.
‍
ventureLAB's Innovation Hub is a 50,000 square foot facility located inside IBM Canada's headquarters in Markham, and is home to over 45 tech companies and innovation partners that employ over 300 people. ventureLAB also has a satellite location in Vaughan to support tech startups across York Region. The Director will primarily be responsible for the strategic growth of the Innovation Space, community engagement, as well as the planning, maintenance and implementation of facility operations and member management. ventureLAB's "community" is regarded as both onsite and virtual - national and international. The role requires strong vision, interpersonal and communication skills, attention to detail and the ability to lead with a customer-first mindset.
‍
The Director, Innovation Space & Community will be expected to ensure the space is fully operational, prioritizing resource optimization and efficiency while creating a sense of community amongst our clients, members, and stakeholders through the execution of various community engagement initiatives. .
‍
The Director will also aim to identify the growing demands of the community and act as an advocate to source and recommend creative solutions to ventureLAB's leadership team.
‍
Given that ventureLAB is located inside the IBM Headquarters, the Director will also be responsible for managing the relationship with IBM's facility and security departments with the desire to expand and grow ventureLAB's brand and footprint.
‍
ventureLAB seeks confident, resourceful, and self-initiating leaders with the ability to thrive in a fast-paced, complex work environment where each individual contributor is expected to drive projects forward while also working collaboratively to achieve shared goals.
‍
Responsibilities
The Director, Innovation Space & Community will:
Lead strategic planning for community engagement, space utilization, future planning within the Innovation Spaces to drive long-term space occupancy targets & geographical reach.
Collaborate cross-departmentally to deliver exceptional client experiences and develop a robust community across ventureLAB's client network.
Oversee departmental operations, facilities, & IT (as required), including the management of departmental budget (resources, events, opex, marketing)
Serve as a leader within ventureLAB's team to develop, lead and manage the Innovation Space & IT teams, as well as representing ventureLAB externally
Plan for possible longer term ventureLAB relocation
Working with the Marketing and Partnerships teams, plan and execute initiatives to maximize space occupancy and revenue
Facilitating peer group sessions with founders and leading regular check-in meetings with the ventureLAB Innovation Space advisory committee to solicit strategic planning input
Working with partners and landlords, as well as ventureLAB's VP, Hardware Catalyst Initiative , to maintain and develop ventureLAB's commercial square footage and brand presence year-over-year
Ensure that the innovation hubs are fully operational by implementing new processes and managing existing processes
Identify growing community pains and recommend new policies and procedures to leadership.
Using Salesforce, track, monitor and report on agreed upon KPIs and ensure accurate membership account details in collaboration with the data and finance teams
Manage the Innovation Space and IT teams ensure the departments are able to provide an experience that is welcoming, professional and hassle-free
Working cross-departmentally, oversee the maintenance and further development of the ventureLAB perks platform & program that benefits tech startups
Oversee the monitoring and enforcement of contractual provisions and policies through a professional manner
Resolve member complaints following ventureLAB processes and guidelines
Manage IT/infrastructure-related issues and manage member infrastructure needs (with ventureLAB's part-time IT service provider)
Manage and maintain relationships with vendors and landlords, including the IBM facilities, security and building management teams
Work with IBM Facilities to maintain a safe environment providing up-to-date emergency exit maps, fire hazards, and other protocols.
Respond to space rental inquiries by implementing new and/or existing processes and oversee the facilitation by working collaboratively with internal and external individuals
Provide tours of ventureLAB on a case-by-case basis (drop-ins, delegations, private tours, group tours, etc.) or delegate to Manager as needed .
Act as an ambassador of ventureLAB and the space
‍
Qualifications

Business degree or college diploma, or minimum 7 – 10 years equivalent experience working in a co-working space, incubator, accelerator or academic institution
Strong leadership and communication skills with the ability to influence individuals and teams
Operational management skills coupled with excellent time management and organizational skills
Results-oriented problem solver who can bring complex projects to fruition in a timely manner
Proven ability to work credibly and effectively with managers and vendors in both the public and private sectors
Strong written, oral, interpersonal, and presentation skills and the ability to effectively present in a group setting
Active listening skills that enable an individual to gain a true understanding of customer/client needs
Demonstrated high level of internal and external customer service
Ability to work in an environment characterized by constant change and tight deadlines
Knowledge of Salesforce and/or CRM systems is an asset
Entrepreneurial team player who is proactive and can multitask
Ability to work in an environment that is metrics driven, and characterized by constant change and tight deadlines
Comfortable with building strong relationships with facility and member support departments
Willing to develop basic sector-knowledge to understand day-to-day requirements of technology companies
Behave as a role model and advocate for the ventureLAB cultural values of Relentless, Visionaries, Inclusive Innovative Results.
Passion for the ventureLAB Mission, Vision and Culture Values
‍
How to Apply
Apply by Friday October 13th to hr@venturelab.ca quoting "Job Title – Job ID 202329" in the subject line. Include your resume and a brief note telling us why you'd be a great addition to the ventureLAB team. Early submissions are encouraged as applications will be reviewed on a rolling basis.
‍
In addition to salary, ventureLAB offers a comprehensive benefits package, learning and development opportunities, 4 weeks vacation, and 2 weeks holiday time in December.
‍
At ventureLAB, we value diversity, inclusion, and respect. Diverse experience, perspectives, and backgrounds bring great ideas and create stronger teams — we embrace it, because we know that by including everyone, we all thrive. Accommodations are available on request for candidates with disabilities taking part in the recruitment process.
‍
We thank all applicants for their interest, however, only qualified candidates will be contacted.
‍
Response to COVID-19
Effective December 1, 2021, all newly hired employees will be required to provide proof of full vaccination (first and second dose) against COVID-19 of a vaccine currently approved by Health Canada or provide documentation to support an exemption based on grounds covered by the Ontario Human Rights Act (i.e. medical exemption).
‍