Marketing Director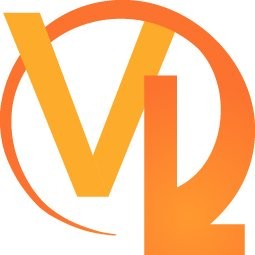 ventureLAB
Marketing & Communications
Markham, ON, Canada
Posted on Wednesday, September 13, 2023
Company:
Tribute Kiosk - We're a fast-paced startup revolutionizing the way people interact and celebrate. Our innovative solutions provide unique experiences for customers, and we're searching for an enthusiastic, proactive individual to lead our marketing strategies and content creation.
‍
Location:
Remote
‍
Position:
Marketing Director (Full-Time)
‍
Reports to:
CEO/Founder
‍
Key Responsibilities:
Strategy Development: ‍
- Design and implement comprehensive marketing strategies to create awareness of the company's business activities.
- Interpret company goals into marketing initiatives that drive brand growth.
‍
Content Creation & Management:
- Directly oversee the creation of engaging and on-brand content for all of our channels (website, social media, email campaigns, etc.).
- Edit, proofread, and improve content, ensuring consistency and quality.
- Collaborate with internal teams and external partners to produce relevant content.
‍
Brand Management:
- Oversee the development of the company's brand strategy and ensure brand consistency across all touchpoints.
- Ensure our brand message is strong and consistent across all channels and marketing efforts.
‍
Digital Marketing & Analytics:
- Leverage metrics and consumer trends to drive online and digital strategy.
- Analyze and report on the effectiveness of marketing campaigns using key metrics and suggest improvements.
‍
Team Leadership:
- Coordinate marketing team activities.
- Mentor and provide feedback to the marketing team.
- Stay up-to-date with the latest industry trends and competitors to identify threats and opportunities.
‍
Stakeholder Collaboration:
- Collaborate with the sales and product teams to align strategies.
- Engage with other teams to ensure all marketing goals are met efficiently.
‍
Budget Management:
- Set and manage the marketing budget, ensuring all projects stay within budget.
- Allocate funds effectively and optimize marketing ROI.
‍
Qualifications:
Bachelor's or Master's degree in Marketing, Business Administration, or a related field.
Proven experience in a similar role, preferably within a startup environment.
Strong experience in content creation, digital marketing, and brand development.
Familiarity with various marketing and analytics tools.
Outstanding communication (both written and verbal) and interpersonal skills.
Strategic thinker with strong analytical and project management skills.
Up-to-date with the latest trends and best practices in online marketing and measurement.
Benefits:
Competitive salary with equity options.
Flexible working hours and the possibility of remote work.
Opportunity to work in a dynamic, fast-paced startup environment.
Health and wellness benefits.
Continuous learning and development opportunities.
‍
To apply, please send your CV, a cover letter, and examples of past work or campaigns to afi@tributekiosk.com. In your application, highlight your experiences that make you the ideal candidate for Tribute Kiosk.
Tribute Kiosk is an equal opportunity employer. We encourage applications from candidates of all abilities, backgrounds, and orientations.