Founder Success Team, Program Coordinator - Job ID 202323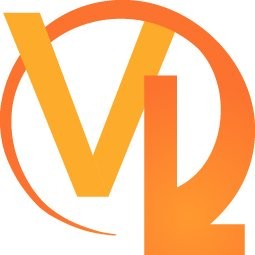 ventureLAB
Operations
Markham, ON, Canada
Posted on Thursday, July 20, 2023
We're looking for passionate, driven individuals to join our growing team! The successful candidate will thrive in a fast-paced, flexible environment and work closely with a team of like-minded individuals, where each individual contributor is expected to drive projects forward while also working collaboratively to achieve shared goals. You'll work closely with our small but mighty team, as well as with a wide range of professionals, including tech entrepreneurs, industry executives, and public and private sector partners.
‍
About ventureLAB
ventureLAB is a leading technology hub located in Markham in York Region, Canada's second-largest tech cluster. Working out of our 50,000 square feet innovation space, you'll be exposed to a wide range of globally disruptive ideas, products, and people. At ventureLAB, we grow globally competitive tech titans that build to scale in Canada.
‍
Our Mission
We grow globally competitive tech titans that build-to-scale in Canada.
‍
Our Vision
Born Global. Built to Scale. Inclusive by Design. Inspire a new generation of global founders who choose Canada to scale IP-rich tech titans creating innovative hardware and scale-ready enterprise software solutions that transform communities and establish a blueprint for a more sustainable, inclusive tech ecosystem.
‍
Our Values — Team RIVIR
Relentless: We are tenacious, resilient, resourceful, and open-minded. We follow through and remove barriers so others can succeed.
Inclusive: We embrace diverse opinions, ideas, and perspectives to make better decisions. We empower each other to do better, we are positive, and we do not judge ourselves or others.
Visionary: We inspire a prosperous future predicated on diversity and inclusivity for our clients, partners, and community.
Innovative: We ensure everyone is able to contribute to new innovative ideas and strategies. We are curious and ask questions for clarity.
Results-Driven: We are proactive and decisive. We do what we say we will do. We are accountable. We have fact-based discussions and challenge each other respectfully.
‍
ventureLAB is made up of passionate, driven individuals, and is growing quickly. It is a fast-paced, flexible environment where individual contributors make a big difference and work collaboratively to achieve shared goals. We are proud to be one of Canada's Most Admired Corporate Cultures and a Great Place to Work®.
‍
Position Profile
Reporting to the Director Programs the Program Coordinator is responsible for:
Help coordinate our initiatives and increase our impact in supporting Canadian entrepreneurs with faster access to capital and mentorship.
Drive initiatives forward from ideation to execution, including building professional presentations in collaboration with other team members and following through with program delivery
Updating and maintaining databases, CRM systems, contact groups and mailing lists
Preparing, customizing and managing proposals and contracts for Capital Investment Program (CIP) approval
Helping to develop documentation and materials for regular meetings
Executing operational improvements for programs, processes, and team efficiency and effectiveness
Liaise directly with internal and external stakeholders with tact; ability to influence, negotiate and build consensus effectively, and collaborate with the team, executives, committees and board of directors
Your role will include collaborating with the ventureLAB CIP team, founders and external partners to support program delivery, project development, research, and communications. Your contributions will enhance our operations and program development at all levels.
ventureLAB seeks resourceful team members who are comfortable dealing with ambiguity, juggling multiple priorities, and taking a proactive approach to problem solving in a fast-paced environment. You possess effective communication and collaboration skills and operate as a team player. You are a constant learner who applies curiosity and a growth mindset in your interactions with others and in your work.
‍
Responsibilities
The Program Coordinator will:
Event management and marketing
Setting up event tools (platform, registration, etc.)
Executing day-of-event logistics (moderation, timing, etc.)
Sending out emails and maintaining updated marketing lists
Confirming company participation at events
Coordinating investor recruitment and registration with the CIP team
Coordinating with the marketing team to create marketing materials for events
Coordinating with any event partners or other stakeholders involved
Data collection and reporting
Managing CIP team founder process and pipeline of founders
Updating and maintaining databases, CRM systems, contact groups and mailing lists
Data collection and entry (CIP meetings, reporting requirements, etc.)
Creating reports for internal metrics reporting and external partners (sponsors, government, etc.)
Research
Creation and updating of company profiles (in CRM and/or other formats)
Market research supporting company DD and planning
Market research about investors and trends in the Canadian market
Administrative
Coordinate and support review panels/ meetings for CIP founders with the CIP team
Coordinate and attend events for CIP (demo days and investor office hours, etc.)
Coordinate recruitment meetings for CIP
Collecting and Preparing founder information before meetings
Following up with founders with action items and resources after meetings
Managing pre-CIP education investment readiness session/workshops
Creating and managing resources and documentation for CIP founders
Investor invites/outreach
‍
Qualifications:
A post-secondary degree in public administration, business, entrepreneurship, or a related field, with 2-3 years of related program development, stakeholder relations and/or venture management experience
Superior project and time management skills
Strong analytical and problem-solving skills
Familiarity with startup and investment ecosystem
Demonstrates great interpersonal skills along with excellent verbal and written communication skills
Strong attention to detail while possessing the ability to prioritize effectively and handle competing priorities
Strong service mentality and a great team player
Proficient with Microsoft Office and G-Suite
Experience working with Salesforce, Eventbrite, Zoom, or Asana is an asset
Experience working with start-ups is an asset
‍
How to Apply
Submit your resume and cover letter to hr@venturelab.ca by Monday, August 7, 2023 noting "Program Coordinator - Job ID 202323" in the subject line. We thank all applicants for their interest; however, only qualified candidates will be contacted.