Web Intern - Job ID 202311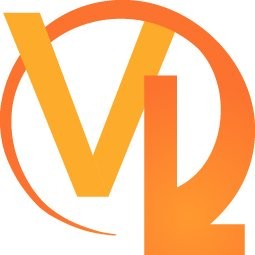 ventureLAB
Posted on Tuesday, May 16, 2023
About ventureLAB
ventureLAB is a not-for-profit leading global founder community for hardware technology and enterprise software companies in Canada. Our organization is led by seasoned entrepreneurs and business leaders with decades of industry experience in building IP-rich start-ups, scale-ups, and global multinationals to help businesses scale. Located at the heart of Ontario's innovation corridor in York Region, ventureLAB is part of one of the biggest and most diverse tech communities in Canada. Since 2011, ventureLAB has enabled over 2,000 tech ventures to create over 4,000 jobs and raise more than $200 million in investment capital through our initiatives focused on raising capital, talent retention, technology and IP commercialization, and customer acquisition. Together with our community of entrepreneurs, innovators, investors, and partners, we enable technology startups to accelerate the commercialization of transformational products on a global scale. ventureLAB is home to the Hardware Catalyst Initiative — Canada's only lab and incubator for hardware and semiconductor-focused companies. At ventureLAB, we grow globally competitive tech titans that build-to-scale in Canada — for global markets.
‍
Our Mission
We grow globally competitive tech titans that build-to-scale in Canada.
‍
Our Vision
Born Global. Built to Scale. Inclusive by Design. Inspire a new generation of global founders who choose Canada to scale IP-rich tech titans creating innovative hardware and scale-ready enterprise software solutions that transform communities and establish a blueprint for a more sustainable, inclusive tech ecosystem.
‍
Our Values — Team RIVIR
Relentless: We are tenacious, resilient, resourceful, and open-minded. We follow through and remove barriers so others can succeed.
Inclusive: We embrace diverse opinions, ideas, and perspectives to make better decisions. We empower each other to do better, we are positive, and we do not judge ourselves or others.
Visionary: We inspire a prosperous future predicated on diversity and inclusivity for our clients, partners, and community.
Innovative: We ensure everyone is able to contribute to new innovative ideas and strategies. We are curious and ask questions for clarity.
Results-Driven: We are proactive and decisive. We do what we say we will do. We are accountable. We have fact-based discussions and challenge each other respectfully.
‍
ventureLAB is made up of passionate, driven individuals, and is growing quickly. It is a fast-paced, flexible environment where individual contributors make a big difference and work collaboratively to achieve shared goals. We are proud to be one of Canada's Most Admired Corporate Cultures and a Great Place to Work®.
‍
Position Profile
The Web Intern will collaborate with the Manager of Digital Marketing to enhance ventureLAB's website design and digital marketing strategy. The role involves gaining hands-on experience in web development through the use of the Webflow platform while supporting various marketing initiatives. This opportunity is perfect for individuals with a passion for web design who want to expand their skill set in a professional environment.
‍
Responsibilities:
Collaborate with the marketing team to create visually appealing and user-friendly websites using Webflow
Assist in the implementation and maintenance of web projects, ensuring they meet high-quality standards and project requirements
Update and modify existing websites, including content updates, design changes, and bug fixes
Conduct thorough testing to ensure optimal functionality and cross-browser compatibility
Help optimize websites for performance, speed, and SEO best practices
Assist in creating and maintaining web design documentation and style guides
Stay up to date with the latest web design and development trends, tools, and technologies
Collaborate with other team members to brainstorm creative ideas and solutions for web projects
Regularly and consistently use digital analytics to inform and enhance digital asset planning and prioritization, and know-how and when to refresh and repurpose existing content to meet an audience or department need
Establish, communicate internally, and promote the website and brand guidelines, best practices, and compliance/regulatory standards for all digital properties
‍
Qualifications
Solid understanding of HTML, CSS, and JavaScript
Familiarity with the Webflow platform and its capabilities
Experience with responsive web design principles
Basic understanding of UI/UX design concepts
Strong attention to detail and ability to work on multiple projects simultaneously
Excellent problem-solving and analytical skills
Effective communication and teamwork abilities
Self-motivated and eager to learn and grow in the field of web development
‍
Canada Summer Jobs Program Criteria - the applicant is:
between 15 and 30 years of age (inclusive) at the start of employment;
is a Canadian Citizen, permanent resident, or person on whom refugee protection has been conferred under the Immigration and Refugee Protection Act* and
have a valid Social Insurance Number at the star of employment and be legally entitled to work in Canada in accordance with relevant provincial or territorial legislation and regulations
Hourly rate: $17/hour. Expected hours: 35/week. Please note this is an eight-week contract position ending on or before August 31, 2023.
‍