Business Analyst Intern - Job ID 202310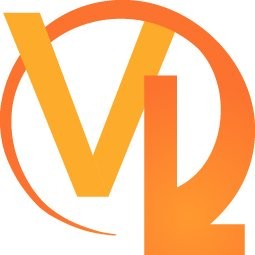 ventureLAB
IT
Posted on Wednesday, May 3, 2023
About ventureLAB
ventureLAB is a not-for-profit leading global founder community for hardware technology and enterprise software companies in Canada. Our organization is led by seasoned entrepreneurs and business leaders with decades of industry experience in building IP-rich start-ups, scale-ups, and global multinationals to help businesses scale. Located at the heart of Ontario's innovation corridor in York Region, ventureLAB is part of one of the biggest and most diverse tech communities in Canada. Since 2011, ventureLAB has enabled over 2,000 tech ventures to create over 4,000 jobs and raise more than $200 million in investment capital through our initiatives focused on raising capital, talent retention, technology and IP commercialization, and customer acquisition. Together with our community of entrepreneurs, innovators, investors, and partners, we enable technology startups to accelerate the commercialization of transformational products on a global scale. ventureLAB is home to the Hardware Catalyst Initiative — Canada's only lab and incubator for hardware and semiconductor-focused companies. At ventureLAB, we grow globally competitive tech titans that build-to-scale in Canada — for global markets.
‍
Our Mission
We grow globally competitive tech titans that build-to-scale in Canada.
‍
Our Vision
Born Global. Built to Scale. Inclusive by Design. Inspire a new generation of global founders who choose Canada to scale IP-rich tech titans creating innovative hardware and scale-ready enterprise software solutions that transform communities and establish a blueprint for a more sustainable, inclusive tech ecosystem.
‍
Our Values — Team RIVIR
Relentless: We are tenacious, resilient, resourceful, and open-minded. We follow through and remove barriers so others can succeed.
Inclusive: We embrace diverse opinions, ideas, and perspectives to make better decisions. We empower each other to do better, we are positive, and we do not judge ourselves or others.
Visionary: We inspire a prosperous future predicated on diversity and inclusivity for our clients, partners, and community.
Innovative: We ensure everyone is able to contribute to new innovative ideas and strategies. We are curious and ask questions for clarity.
Results-Driven: We are proactive and decisive. We do what we say we will do. We are accountable. We have fact-based discussions and challenge each other respectfully.
‍
ventureLAB is made up of passionate, driven individuals, and is growing quickly. It is a fast-paced, flexible environment where individual contributors make a big difference and work collaboratively to achieve shared goals. We are proud to be one of Canada's Most Admired Corporate Cultures and a Great Place to Work®.
‍
Position Profile
‍
The Data Analyst will work closely with the Manager, Business Analysis to support ventureLAB's overall strategy through data collection and analysis. The primary focus for this role will be to create and implement data processes, improve data collection and reporting, and provide analysis on current and future states of the organization. The ideal candidate is an analytical thinker with experience translating data into insights and following through on those insights to take action and develop growth strategies.
‍
Responsibilities:
‍
Working with ventureLAB's Salesforce Platform including updating and maintaining the database and developing new processes to support ventureLAB's strategy and activities
Building and maintaining dashboard/reports in Tableau to monitor progress and help extract valuable insights from vast amounts of data
Identifying and reporting gaps in current business processes and proactively raising concerns to manager of issues that require further analysis/support
Supporting various teams with different data requirements to ensure projects/reporting are handled in a timely fashion
Collaborating with each of ventureLAB's internal teams to better deliver exceptional experiences to those working with ventureLAB's data
Perform additional related duties as assigned, within your scope of practice
‍
Qualifications
‍
Education and interest in Business and/or Analytics
Interest in technology, entrepreneurship and start-ups
Experience in data collection, analysis and reporting
Experience with programs/tools such as GSuite, Excel, Powerpoint, Salesforce and Tableau
Experience in analysis and working with databases
Strong interpersonal skills to interact with many different teams within the organization
Strong organizational and planning skills
‍
Canada Summer Jobs Program Criteria - the applicant is:
between 15 and 30 years of age (inclusive) at the start of employment;
is a Canadian Citizen, permanent resident, or person on whom refugee protection has been conferred under the Immigration and Refugee Protection Act* and
have a valid Social Insurance Number at the star of employment and be legally entitled to work in Canada in accordance with relevant provincial or territorial legislation and regulations
‍
Hourly rate: $17/hour. Expected hours: 35/week. Please note this is an eight-week contract position ending on or before August 31, 2023.
‍