Advisor, Hardware - Job ID 202216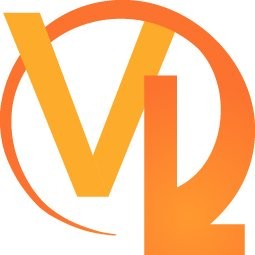 ventureLAB
Other Engineering
Markham, ON, Canada
Posted on Friday, January 20, 2023
About ventureLAB
ventureLAB is a not-for-profit leading global founder community for hardware technology and enterprise software companies in Canada. Our organization is led by seasoned entrepreneurs and business leaders with decades of industry experience in building IP-rich start-ups, scale-ups, and global multinationals to help businesses scale. Located at the heart of Ontario's innovation corridor in York Region, ventureLAB is part of one of the biggest and most diverse tech communities in Canada. Since 2011, ventureLAB has enabled over 2,000 tech ventures to create over 4,000 jobs and raise more than $200 million in investment capital through our initiatives focused on raising capital, talent retention, technology and IP commercialization, and customer acquisition. Together with our community of entrepreneurs, innovators, investors, and partners, we enable technology startups to accelerate the commercialization of transformational products on a global scale. ventureLAB is home to the Hardware Catalyst Initiative — Canada's only lab and incubator for hardware and semiconductor-focused companies. At ventureLAB, we grow globally competitive tech titans that build-to-scale in Canada — for global markets.
‍
Our Mission
We grow globally competitive tech titans that build-to-scale in Canada.
‍
Our Vision
Born Global. Built to Scale. Inclusive by Design. Inspire a new generation of global founders who choose Canada to scale IP-rich tech titans creating innovative hardware and scale-ready enterprise software solutions that transform communities and establish a blueprint for a more sustainable, inclusive tech ecosystem.
‍
Our Values — Team RIVIR
Relentless: We are tenacious, resilient, resourceful, and open-minded. We follow through and remove barriers so others can succeed.
Inclusive: We embrace diverse opinions, ideas, and perspectives to make better decisions. We empower each other to do better, we are positive, and we do not judge ourselves or others.
Visionary: We inspire a prosperous future predicated on diversity and inclusivity for our clients, partners, and community.
Innovative: We ensure everyone is able to contribute to new innovative ideas and strategies. We are curious and ask questions for clarity.
Results-Driven: We are proactive and decisive. We do what we say we will do. We are accountable. We have fact-based discussions and challenge each other respectfully.
‍
ventureLAB is made up of passionate, driven individuals, and is growing quickly. It is a fast-paced, flexible environment where individual contributors make a big difference and work collaboratively to achieve shared goals. We are proud to be one of Canada's Most Admired Corporate Cultures and a Great Place to Work®.
‍
Position Profile
Reporting to the VP, Founder Success, the Advisor is responsible for supporting high-potential technology companies in a wide range of market sectors including automotive, medical devices, communications, and IOT. Our specialty is helping Founders who are developing custom microchips, sensors, and embedded systems, and we have an extensive lab and partner network to support this development.
‍
You will help Founders produce and follow a results-focused plan for validating customer need, solution fit, product development, market opportunity, and investment attraction. In addition to providing structure, your value-add is to envision how the ventureLAB ecosystem resources can be applied to accelerate Founder progress and outcomes, and to provide tactical mentorship and addressing day to day business issues.
‍
You will be working within a team who all have potential to contribute to your clients and who likewise will count on your support with their clients from time to time. This inclusive structure provides your clients with access to space, services, programs, and capital investment assistance. As part of this network, you will be called upon to share your expertise and connections with the ventureLAB network and participate in community activities to promote ventureLAB and attract partners and high-potential Founders.
‍

Responsibilities
The Advisor will:
Meet ventureLAB Founders (new or assigned to other advisors) at periodic reviews to assess their potential for growth through ventureLAB programs, providing feedback to the founders to highlight opportunities and risks, and provide candid ratings and recommendations to internal teams.
Work with assigned Founders to develop a work plan, including milestones, to support their product development, launch, and pursuit of investment for growth and scale. Meet Founders regularly to monitor their progress and guide them, providing updates to internal teams.
Capture interactions, success stories, and milestones in ventureLAB internal database to support funding claims, program metrics, and reports to ventureLAB stakeholders and partners.
Work collaboratively with internal teams to identify opportunities to connect Founders to partner organizations, strategic mentors, and other resources that can help.
Provide Founder updates on a frequent and regular basis to the Portfolio Lead and the other stakeholders and communicate any challenges or roadblocks to the Founder Success Team.
Recruit Founders and grow and expand ventureLAB's pipeline to strengthen ventureLAB's position as a leader in electronic hardware ventures.
Participate in the screening process of applicants to the Hardware programs.
‍
Qualifications
10+ years in the electronic hardware industry (preferably semiconductors), which may include launching, strategic consulting, product development, sales and marketing, operations, or raising investment in a hardware startup.
Extensive recent experience in one of these three areas:
Connections to associations or networks that would help Founders connect with potential customers of IOT, cleantech & energy management solutions, hardware AI enabled camera and sensor solutions.
Connections to the investment community that would help Founders connect with investors in pre-revenue hardware and deep tech ventures.
Connections to the automotive sector that would help clients connect with Tier 1-3 manufactures for innovative hardware solutions in electric vehicles, autonomous vehicles, as well as EV charging infrastructure
Experience should include direct work in a hardware company with:
direct contact with customers to establish requirements, specifications, price points for a novel hardware product, that has not yet been developed
analyzing and validating the business economics and pitching to investors
focused branding, positioning, and marketing tools for hardware product/technology.
Preferably working with early-stage electronic hardware startups as senior executive or advisor
The following experience would also be valuable:
electronic product development process from customer requirements through design, prototyping, qualification, production, test, and scale
electronic product supply chain including design, test, certification services
custom microchip development processes from design to packaged chip (would be an asset)
In-depth knowledge of hardware markets, distribution channels and potential customers in North America, with networks to help Founders connect.
Exposure to pre-seed, seed and Series A round investment deals and connections with the microelectronic hardware investment community in Canada and the USA.
‍
How to Apply
Apply by Friday, February 10 to hr@venturelab.ca quoting "Advisor, Hardware Programs – Job ID 202216" in the subject line. Include your resume and a brief note telling us why you'd be a great addition to the ventureLAB team. Early submissions are encouraged as applications will be reviewed on a rolling basis.
‍
At ventureLAB, we value diversity, inclusion, and respect. Diverse experience, perspectives, and backgrounds bring great ideas and create stronger teams — we embrace it, because we know that by including everyone, we all thrive. Accommodations are available on request for candidates with disabilities taking part in the recruitment process.
‍
We thank all applicants for their interest, however, only qualified candidates will be contacted.
‍
Response to COVID-19
Effective December 1, 2021, all newly hired employees will be required to provide proof of full vaccination (first and second dose) against COVID-19 of a vaccine currently approved by Health Canada or provide documentation to support an exemption based on grounds covered by the Ontario Human Rights Act (i.e. medical exemption).
‍