Billing & Accounts Receivables Administrator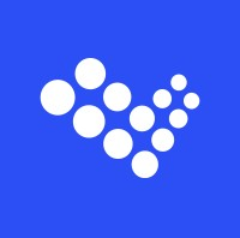 Varicent Software
Accounting & Finance
Toronto, ON, Canada
Posted on Tuesday, November 14, 2023
A named leader by Forrester in the sales performance management space, Varicent was founded in 2005 when we pioneered sales performance management software. Evolving quickly to become the fastest growing software company in North America according to Deloitte's Fast 50™ in 2010, Varicent was acquired by IBM in 2012 and has since been re-founded as an independent global business serving mid-size and enterprise clients with our full suite of solutions to assist in smarter territory and quota planning, efficient lead to revenue operations, and the fastest and most flexible way to pay sellers accurately and on-time. We are looking for talented, driven people that can make an impact across our organization.
Reporting to the Director, Revenue Assurance, the
Billing & AR Administrator
role is responsible for the timely and accurate processing of customer information and sales orders for billing and collection purposes. The main objective of this role is to proactively collaborate with Varicent's Finance, Sales Operations, Customer Success, and Professional Services Teams, and External Customers to ensure all information needed to bill customers are received and processed on a timely basis to avoid delays in receiving payments from customers.
This role requires strong communication skills, attention to detail, excellent organizational skills, and the ability to work collaboratively with various teams.
This is a full-time position at our Toronto office (Yonge & 401). This is a remote-first (WFH) position that is expected to come to the office at least once a month, in addition to any team meetings that may be required. However, you are encouraged to come more frequently when your schedule permits.
What You Will Do:
Proactive Customer PO Management:
New SaaS Customers: Where Purchase Order numbers are required, coordinate with customers during their onboarding phase to ensure Purchase orders are obtained and passed on to Varicent's billing team before invoices are generated and sent out.
Existing SaaS Customers: Collaborate with Customer Success Managers to proactively reach out to customers 60 days before their next billing date to ensure that the customer information and purchase orders in Salesforce and NetSuite are complete and accurate prior to the billing date to avoid delays in billing and collections.
Professional Services business: Work with Varicent's Professional Services operations team and project directors to ensure purchase orders are made available before invoicing.
New Customer - Finance Onboarding:
Obtain a clear understanding of customer's billing policies and procedures, as well as gain access to the necessary tools used by customers to manage their accounts.
Design a standard Customer Onboarding Checklist to be used to gather all information needed to be able to accurately bill customers and ensure the information is accurately reflected in Salesforce and NetSuite
Send the Customer Onboarding Checklist to the appropriate customer contact, through close collaboration with Regional Sales Managers.
Collaborate with Customers to ensure Varicent is appropriately set up in their database as a Vendor.
Maintain a list of customers that require Tax Residency Certificates for billing purposes and proactively request such information 30-60 days prior to invoices being generated.
Effectively communicate all customer billing requirements to the Finance Team to avoid delays in sending invoices.
Manage Accounts Receivables and Collections for Varicent's EMEA portfolio:
Collaborate with Sales and Customer Success teams to perform AR collection activities.
Perform cash application and credit notes activities daily.
What You Will Bring:
3-5 years of overall experience in the order to cash cycle which includes billing, collections, cash applications and customer administration.
Experience using ERP software and intermediate skills in Microsoft Excel
Experience partnering with cross-functional stakeholders to drive results.
Strong interpersonal and effective communication skills
Collaborative: Must have the confidence and willingness to work up and down the organization.
Proactive: Anticipate issues in processes before they become problems
Exceptional problem solving and conflict resolution abilities.
Customer-Centric: Dedication to ensuring positive customer experience.
Must be resourceful, self-motivated have a proven track record of taking on end to end ownership and delivering results in a fast-paced and high-growth business environment.
Experience with NetSuite, Salesforce, Deal Hub preferred
Varicent is committed to creating a diverse environment and is proud to be an equal opportunity employer. All qualified applicants will receive consideration for employment without regard to race, color, religion, gender, gender identity or expression, sexual orientation, national origin, genetics, disability, age, or veteran status. If you require accommodation at any time during the recruitment process please email accomodations@varicent.com
Varicent is also committed to compliance with all fair employment practices regarding citizenship and immigration status. By applying for a position at Varicent and/or by using this portal, you declare and confirm that you have read and agree to our
Job Applicant Privacy Notice
and that the information provided by you as part of your application is true and complete and includes no misrepresentation or material omission of fact