Technical Consultant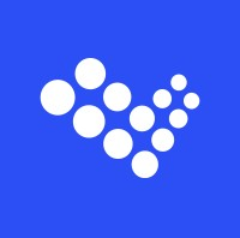 Varicent Software
IT
Toronto, ON, Canada
Posted on Thursday, November 9, 2023
A named leader by Forrester in the sales performance management space, Varicent was founded in 2005 when we pioneered sales performance management software. Evolving quickly to become the fastest growing software company in North America according to Deloitte's Fast 50™ in 2010, Varicent was acquired by IBM in 2012 and has since been re-founded as an independent global business serving mid-size and enterprise clients with our full suite of solutions to assist in smarter territory and quota planning, efficient lead to revenue operations, and the fastest and most flexible way to pay sellers accurately and on-time. We are looking for talented, driven people that can make an impact across our organization.
Our Professional Services team strives to be the best provider in the SPM space through a focus on Trust, Reliability and a Customer First approach. As the largest customer facing organization at Varicent, it is our responsibility to ensure that our clients feel supported, empowered, and appreciated. Consistently going above and beyond is a difference maker and rooted in each decision we make.
The Opportunity
Varicent Professional Services seeks a Technical Consultant to join our team, serving as a product specialist responsible for overseeing technical aspects during implementations. In this role, you'll engage directly with clients, offering support for automation and integration solutions, streamlining processes, and designing user-friendly workflows and interfaces.
What you'll do:
Think outside the box to create solutions both inside and outside of the product
Develop front-end UIs to streamline customer data entry, workflow, and visual presentation
Quickly learn about how different sales organizations operate to gather and document thorough business requirements
Assist customers in making decisions to utilize Varicent features properly and creatively to meet their needs
Optimize complex queries, reports, and processes
Design and build automation scripts using Python
Design and build UI screens that interact with RESTful APIs
Coordinate and communicate with the customer's project manager and project resources
Travel to client sites domestically or internationally as able based on COVID-19 accessibility

Within 1 month, you will

Participate in new hire training, bootcamp
Orient yourself with Varicent's delivery methodology, documentation, and key deliverables
Complete Varicent Certification
Have a good overview of the market, the customers, and the user personas

Within 3 months, you will

Be engaged on one or more projects
Increase familiarity with Varicent's architecture and integration options
Complete build and configuration of basic to intermediate deliverables within a project

Within 6 months, you will

Have a solid understanding of technical best practices and delivery of project deliverables
Participate in knowledge-sharing sessions within your immediate and broader teams
Stay up to date on new product functionalities and how best to leverage them
Conduct technical oversight exercises and author findings

Within 1 year, you will

Prescriptively guide customers toward recommended approaches to satisfy requirements
Provide technical oversight on small to medium scale implementation projects
Independently lead automation and UI solutions
Contribute to technical best practices
What you'll bring:
Degree in Computer Science, Computer Engineering, Mathematics, or a related business discipline
3+ yrs of experience in an enterprise or SAAS related environment
Strong technical skills in writing and understanding code
Experience in Query Based Languages and Relational Databases (SQL server or similar)
Strong business communication skills (verbal and written)
High energy with a drive to succeed
Confidence in yourself and in your capabilities
Practical hands-on experience with the following languages and front-end technologies:
SQL/Postgres
Python
JavaScript, HTML, CSS
RESTful APIs and JSON structures
jQuery and Bootstrap frameworks

Preferred but not required:

Experience using Django and/or NodeJS
Experience with database development of stored procedures, triggers, and view functions
Multilingual skills (Spanish, French, or Japanese)
Varicent is committed to creating a diverse environment and is proud to be an equal opportunity employer. All qualified applicants will receive consideration for employment without regard to race, color, religion, gender, gender identity or expression, sexual orientation, national origin, genetics, disability, age, or veteran status. If you require accommodation at any time during the recruitment process please email accomodations@varicent.com
Varicent is also committed to compliance with all fair employment practices regarding citizenship and immigration status. By applying for a position at Varicent and/or by using this portal, you declare and confirm that you have read and agree to our
Job Applicant Privacy Notice
and that the information provided by you as part of your application is true and complete and includes no misrepresentation or material omission of fact